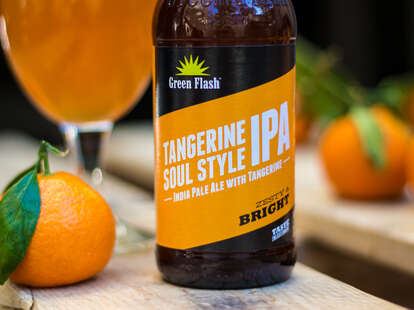 Welcome to Tapped, where the brightest minds in beer pour out their suds-soaked knowledge. Drink it all in, right this way.
Portland is home to many of the nation's best breweries, but only one of them is named after an Ultimate Frisbee term, which automatically makes it both nerdier and cooler than all the rest. That brewery is Breakside -- our personal favorite in the state. The growing brewery offers up everything from its flagship IPA and chili-spiced Aztec ale to the new Elder Statesman, an India red ale aged in bourbon barrels for 12-15 months and then dry hopped again.
Which is to say, Brewmaster Ben Edmunds has excellent taste in beer. And while he's brewed hundreds of his own (literally... dude's known for his prolific output), he also took time to share his favorite non-Breakside beers at the moment.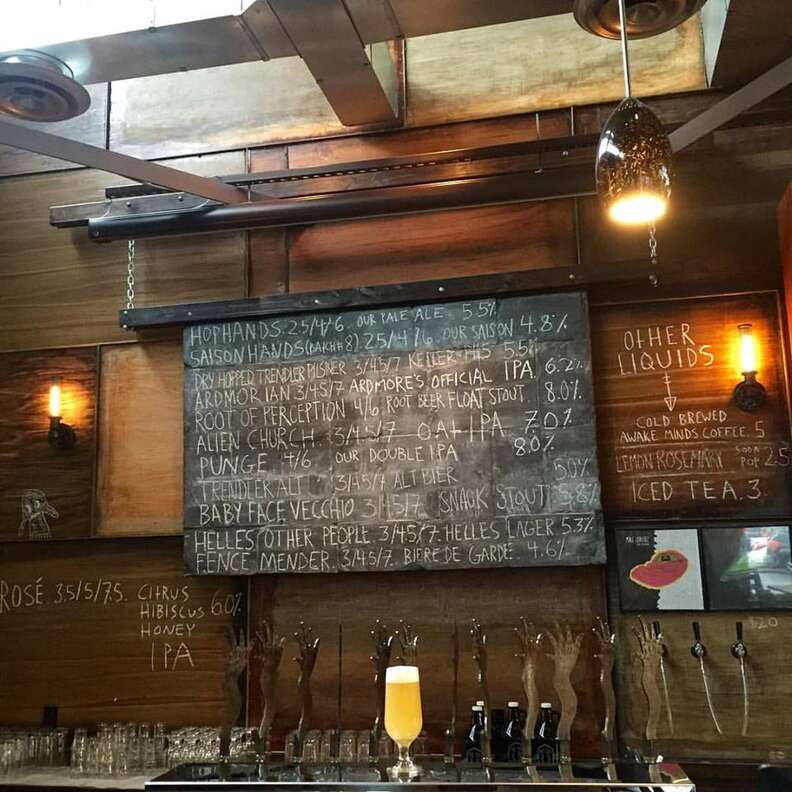 Saison, 4.8%
Ardmore, PA
"There is this emergent style of farmhouse beers that have a bit of Brett, a hit of acidity, some citric juiciness, and some classic Dupont-esque yeast character. Hill Farmstead does great beers like this, and so does Sante Adairius. But the Tired Hands ones that I had at this year's Craft Brewers Conference really stuck with me."
Pilsner, 4.9%
Hood River, OR
"Josh Pfriem and his team make some of the best beer on the West Coast, and this is maybe the beer that exemplifies their style more than any other: refined, precise, elegant, delicious. When I grow up, I want to make beers like this."
IPA, 6.5%
San Diego, CA
"I was in San Diego recently, and this beer was everywhere, and always delicious. There are a lot of breweries playing in the fruit-meets-hops world right now, and this is the best one I've had."
Pale ale, 6.4%
Portland, OR
"Everyone knows that (Ohio-based) Fat Head's makes world-class hoppy beers: Hop Juju, Head Hunter, IBUsive, Midnight Moonlight. Lucky for us here in Portland, we have our very own Fat Head's now, and Mike Hunsaker absolutely kills it there with his own recipes as well as the company standards. This is easily one of the most beautiful IPAs being brewed right now."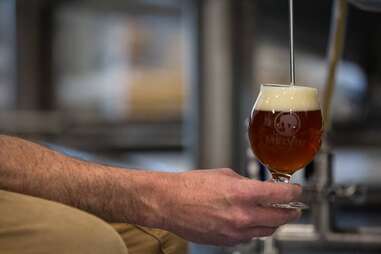 Session ale, 4%
Alpine, WY
"This is easily the most intense, most flavorful session IPA I've ever had. This is the kind of beer that makes you sit in a corner and mutter to yourself as you wonder how they managed to pull it off. They're either lying that it's a 4% ABV beer, or they have magical powers with hops that the rest of us mere mortal brewers haven't discovered. Well played, Melvin."
Sign up here for our daily Thrillist email, and get your fix of the best in food/drink/fun.
Lee Breslouer is a senior writer for Thrillist, and is going to make Ben buy him a beer in Portland at some point. Follow him to free beer: @LeeBreslouer.