Let's face it, we've all sat in a cold puddle of shame after spilling a drink at a bar. Glasses have been broken, delicious alcohol has been wasted, and friendships have been destroyed in the aftermath. But now, there's hope that life doesn't have to be so cruel.
A team of downright geniuses -- no, heroes -- has created a line of drinkware that simply doesn't spill, no matter how few motor skills you possess. Known as Mighty Mug Barware, the plastic cups grip down on the table or bar and won't fall over when you knock into them with an emphatic hand gesture or errant twerk. And yet, the cups lift right off the surface when you take your next sip, according to the creators. It could be your last defense when you have that particularly clumsy friend over.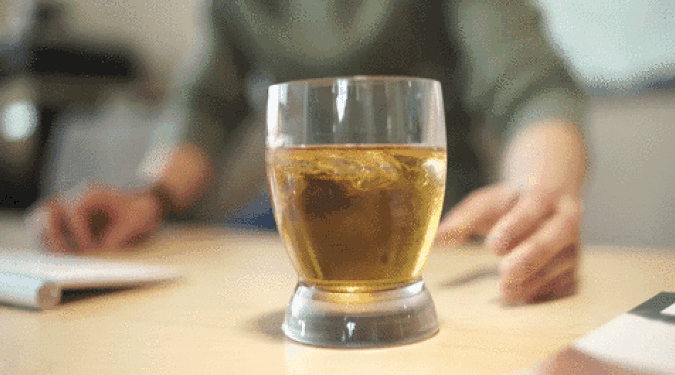 What is this sorcery? It's the same patented technology Mighty Mug baked into its eponymous travel coffee mugs, which creates a vacuum that locks the cups and mugs to a surface but releases when lifted straight up, according to the company's
Kickstarter campaign
for the barware line. Unsurprisingly, they've blown away the $5,000 funding goal with more than three weeks to go. A $30 pledge will score you a set of two of the Double Old Fashioned glasses.
In other words, you may never need to sop up a crime scene-like red wine spill with your damn ShamWow ever again. You know who you are.
Sign up here for our daily Thrillist email, and get your fix of the best in food/drink/fun.
Tony Merevick is Cities News Editor at Thrillist and, surprisingly hasn't had a bad drink-spilling experience in a while. Send news tips to news@thrillist.com and follow him on Twitter @tonymerevick.
Recommended Video
Feast Your Eyes On Cuban-Style Sushi