A tasty explosion of bourbon and jalapeno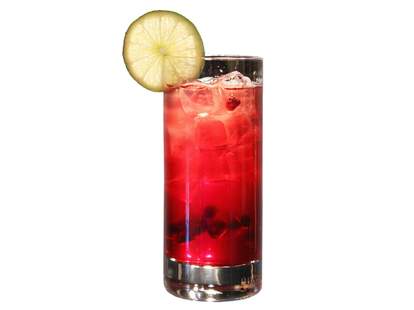 Ingredients:
1 1/2 parts Basil Hayden's Bourbon
3/4 parts fresh lime juice
1 slice jalapeno
1 part pomegranate juice
1/2 part simple syrup
Splash of soda water
Instructions:
Muddle lime juice, jalapeno, pomegranate juice, and simple syrup in a mixing tin.
Add Basil Hayden's Bourbon and shake lightly for five seconds.
Strain into a Collins glass, add ice, and top with soda water.
Garnish with a lime wheel and pomegranate seeds.
Have a favorite drink recipe you'd like to share? Email it to drinks@thrillist.com.