For decades, Americans have quietly accepted the fact that domestic pilsners are notoriously watered down. But while settling for less might be perfectly understandable when it comes to minor life matters like jobs, spouses, and elected officials, shouldn't we have a higher standard when it comes to our session beer?
In pursuit of that higher standard, Firestone-Walker created Pivo: a craft beer that's changing the tired, old conversation about American pilsner, rescuing the style from its industrial reputation and taking it back to its legitimate roots. If you're emotionally and spiritually prepared for refreshing pilsner crispness that doesn't sacrifice flavor or nuance, read on.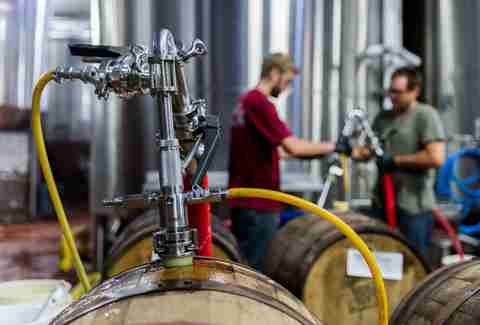 1. Accept inspiration from wherever you get it
Pilsners are traditionally a Czech/German thing, but the beer that convinced Firestone Walker that they needed to try their hand at the style was Birrificio Italiano's Tipo Pils, brewed in Lombardia -- so close to Lake Como you can practically taste the Clooney.
 
2. Don't be hogtied by tradition
If America were hogtied by tradition, we'd all be tying of hogs for a living instead of inventing apps and excelling at sports other countries don't play. So when it came to Pivo, Firestone Walker decided to break from the past and dry hop, a method used in Tipo Pils that's nonetheless far from standard for European pilsners.
3. Be a melting pot
Pivo uses 100% German malt, hops, and yeast; in terms of ingredients it actually is very traditional. But again, it's not all about any one nation: Czech influence brings more bitterness and flavor, Italy provided the original reinterpretation of the classic style, and it all came together in Paso Robles, California.
 
4. Don't be daunted by reception overseas
For centuries, dry hopping was verboten under Germany's purity law, the Reinheitsgebot; if you dry hopped, you couldn't call it beer. In recent years Germany's relented on this, thanks in part to Schneider Weisse and a small cadre of indigenous craft brewers. But there's a wide gulf between allowing something and praising it. Brynildson says that while Pivo kills it at the Great American Beer Festival, it doesn't always fare as well in Germany. "They don't disqualify it, but it raises some eyebrows."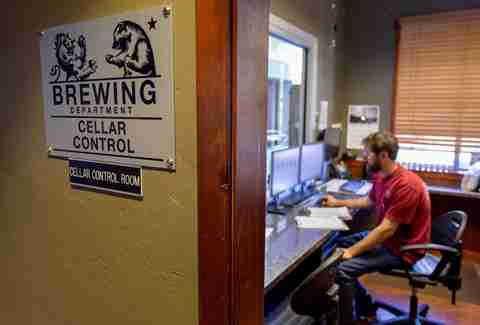 "Every craft beer bar needs at least one or two handles dedicated to crisp lagers. A crisp pilsner's a great way to start a beer drinking session, and a great way to end it as well."
5. Don't be daunted by reception in America
From the dawn of the craft beer movement until the… early evening of the craft beer movement, craft brewers largely stayed away from pilsners. "In Germany, a lot of smaller brewers make the same beer as big brewers," says Brynildson, "but in the US, the last thing we were going to do is start out with lagers and pilsners, because we didn't want people to make the association with American industrial light beers." But while some holdouts might still reflexively think about pilsner what Paul Giamatti thought about merlot, Brynildson's confident that craft lovers have come full circle and are ready to accept what a good pilsner can bring to the table. Quick to give credit, he notes that craft pilsners like Trumer and Victory also helped pave the way to this happy, happy place.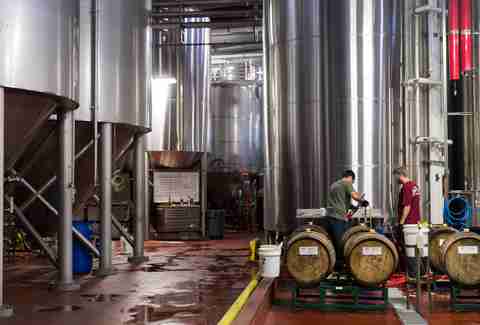 6. Be up for a challenge
Another reason it took a while for craft brewers to come around to pilsner is that pilsners are a bit of a pain in the ass. "Pilsner is one of the hardest styles to perfect," says Brynildson. "There's no way to hide defects, and lagers in general are tough because you have to get yeast to perform at such a low temperature. But it's a lot of fun, too. The light bodied, balanced malt base is a perfect canvas to play with hops -- it doesn't take a lot of dry hopping to get great hop expression."
"We go into a whole different mode on Pils Day. Different yeast, different temperature, different process, greater attention to detail… Everyone gets very German-like."
7. Don't tell your bosses
Brynildson admits to a touch of gamesmanship when it came to getting Firestone-Walker's founders on board. "It wasn't too difficult to convince the Lion and the Bear… at least, not eventually. I had to make it without telling anyone at first, then get the locals excited about it, and then convince them." Definitely a conversation to be had over session beers.