First Call, Gin & (Raspberry) Juice Edition: What We're Drinking This Week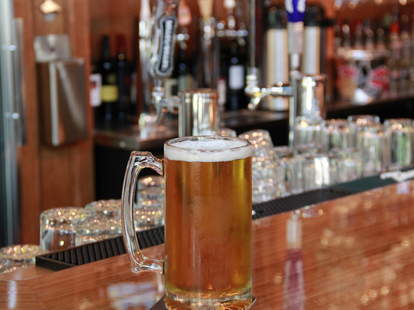 Welcome to First Call, our weekly look at what our editors are drinking to kick off the weekend. Here, we'll be testing out new beers and liquors, and raiding our own stash for old favorites. Slainte!
As the great poet R. Kelly once intoned, "it's the freakin' weekend, baby, we're about to have us some booze." Or something like that. We tend to forget even the wise words of our poet laureate when our brains are preoccupied with cask-aged whiskey and canned IPAs. We'll have it all figured out by the after-party. Or at least by the hotel lobby.
 
Andy Kryza/Thrillist
Stone Chai-Spiced Imperial Russian Stout
Part of Stone's impressively diverse "Odd Beers for Odd Years" series, the flavors of cloves, black tea, and cinnamon definitely recall that go-to coffee shop order for non-java drinkers. The 10.6% ABV, however, recalls that time when you decided to drink a super-strong beer for breakfast. That's what we did. We have no regrets.
Andy Kryza/Thrillist
Maker's Mark Cask Strength bourbon
Calling Maker's Mark's Cask Strength bourbon new is a little misleading, since it'd be in second grade if it was a kid. But it's new to the market, and it tastes like an amped-up version of what we're used to: oakier, spicier, and smoother, despite carrying a 113-proof rating (it varies by bottle). We already loved Maker's. This is that same flavor, but somehow better.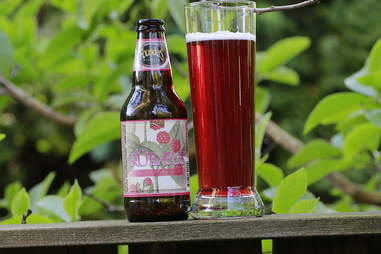 Andy Kryza/Thrillist
Founders Rübæus Raspberry Ale
At this point, Founders could make a Gym Sock Ale and we'd be into it. Luckily, the return of the Michigan brewery's raspberry ale just means you have a great alternative to the wheat beers that bulk you up for the summer. Also, it means summer is nigh, and what better way to celebrate than with a drink that's the color of Prince's wardrobe?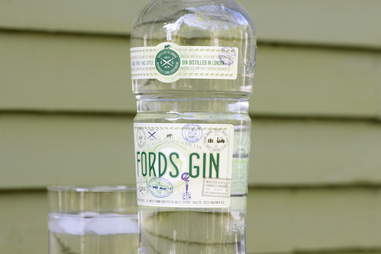 Andy Kryza/Thrillist
Fords Gin
Speaking of summer, it's about time to fall back in love with the gin & tonic. And while The 86 Co. -- the folks behind this London-distilled spirit -- is a mixology-focused company, Fords is perfect with just a splash of tonic (or even just ice) to augment the subtly piney taste locked in this bottle.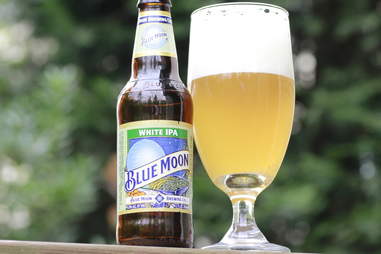 Andy Kryza/Thrillist
Blue Moon White IPA
We were actually with Blue Moon brewmaster Keith Villa in Bruges when he had the "aha" moment for his 20th anniversary beer, and can attest that he's done a solid job replicating the subtly hoppy take on IPA that the Belgians are experimenting with. It tastes like Blue Moon Belgian White, but with a little extra hops and citrus. If you're a Blue Moon drinker, this might be your next jam. Just don't expect the hop-bomb you're used to. And avoid making Colin Farrell jokes.
Andy Kryza is a senior editor on Thrillist's Food & Drink team, and is really looking forward to the remix edition of this article. Follow him to the hotel lobby: @apkryza.