Welcome to First Call, our weekly look at what our editors are drinking to kick off the weekend. Here, we'll be testing out new beers and liquors, and raiding our own stash for old favorites. Na zdrowie!
The Avengers left us with a lot of questions, none more pressing than the question of which of Earth's mightiest heroes we'd most like to bar hop with. Hulk's a bit aggressive. Thor's cocky. Cap's tolerance is too high. Nope. The answer now and forever shall be Tony Stark. Dude can hang, and he's probably picking up the tab. Here's what we're charging to Stark Industries this week.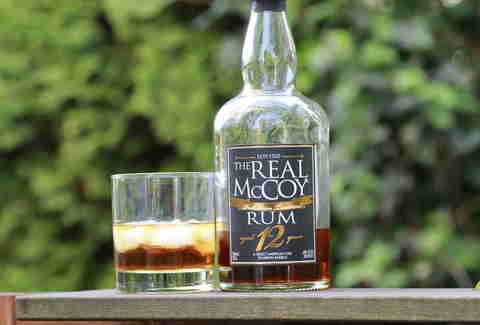 The Real McCoy 12-year rum
Named for an old rum-runner and not, sadly, the classic Kim Basinger/Val Kilmer caper romance, this Barbados rum is aged in bourbon barrels, and the oak shines through. This is sipping rum at its finest, a Caribbean cousin to Kentucky whiskey. Whenever it gets warm, we crave rum. It's the Don Johnson in all of us.
Oskar Blues Pinner Throwback IPA
We'll drink anything Oskar Blues throws at us. And lucky us, they're throwing these cans, which hurt way less than bottles, but are also full of this incredibly malty, super-smooth, low-ABV IPA.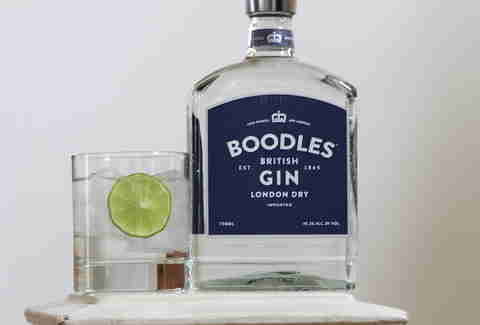 Boodles London dry gin
Old-school gin is a thing of beauty, especially when it's dry and British. Just like Downton Abbey. The lack of citrus has long defined Boodles as well, allowing the nutty flavors and rosemary to stand out. With respect to Roger Moore, this is a dry martini's best friend.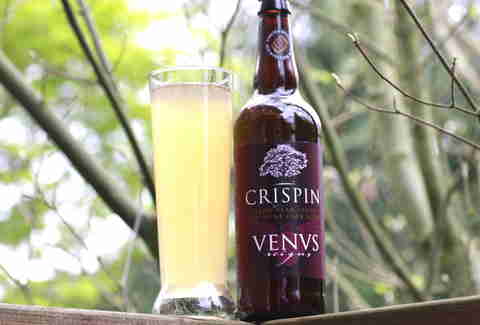 Crispin Venus Reigns
As micro-ciders grow in popularity, the big dogs need to innovate. Crispin's been tossing out some interesting experiments lately, including this pear cider aged in red-wine casks. So yeah, it's basically a tasty, crisp pear cider with woody notes and a little wine flavor. If you're looking for a dry British cider, this isn't it... unless maybe you pour some Boodles in it.
21st Amendment Down to Earth session IPA
If we're approaching a summer full of low-octane canned IPAs, we're looking at the best summer since Budnick showed up at Camp Anawanna. Down to Earth has all the hoppy bite of a regular IPA, but, at 4.4%, none of the regret that comes with drinking a few high-ABV beers in the sun. Also, it features a monkey in a hammock on the label. Even if it was full of used oil, we'd buy that. Luckily, it's full of delicious beer.
Andy Kryza is a senior editor on Thrillist's Food & Drink team, and would also be down to drink with the Justice League. Except Aquaman. Follow him to nerdy fantasy pub fiction: @apkryza.