Old spice: Flying Dog's new Old Bay beer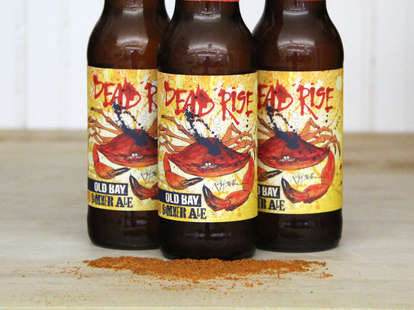 When word broke that Flying Dog was brewing an Old Bay beer, lovers of beer and crab cakes responded with excitement, intrigue, and just a tiny bit of skepticism. Could a beer capture the spirit of the seafood spice while still remaining drinkable? Or would we get a lager with so much kick, you might as well dump the whole 6oz tin of seasoning down your throat? Even worse, what if its Old Bayness wasn't even detectable?
Flying Dog was kind enough to ship some Dead Rise Summer Ale to our office, and we now hold the answers to all those questions.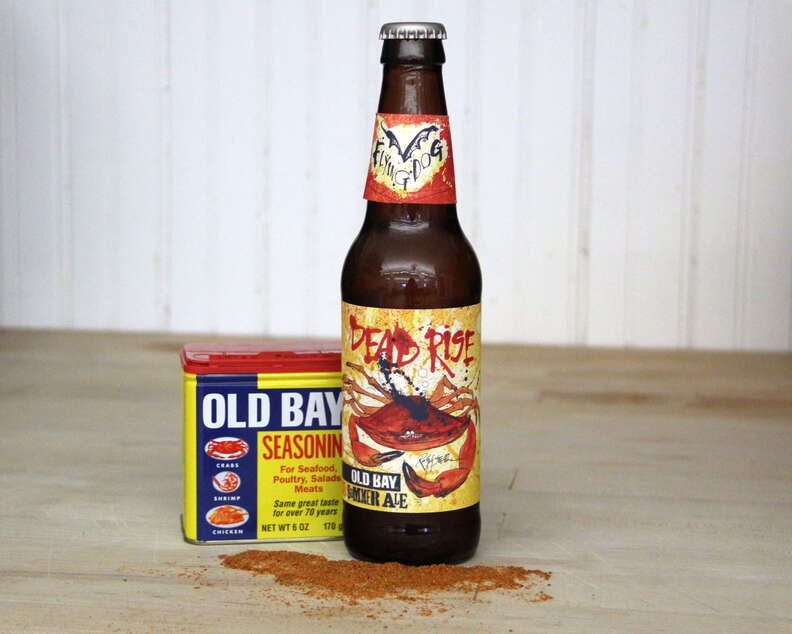 Old Bay-ness
We've been burned by gimmick-ingredient beers before, so we went in ready to do battle with an aggressively-spiced ale. And because of that, we weren't getting a lot of Old Bay on the first sips. But Dead Rise does taste like Old Bay... Flying Dog was just smart and played it subtle. You'll detect the spice in the back of your throat as it goes down, and by the midway point of your bottle, you might even get the slightest burn on your lips, as if you actually just ate a spice-rubbed crab. The seasoning is there, but this is first and foremost a beer, and a supremely drinkable one at that.
Overall taste
Like any good summer ale, it's light and smooth, only this one comes with an interesting finish thanks to the spice. The aftertaste is almost hoppy, but relax, IPA haters, you'll definitely still like this.
Conclusion
Flying Dog actually pulled this thing off. Dead Rise Summer Ale will satisfy Old Bay fanatics, but it's good enough for everyone to enjoy, crab cakes or no.
Kristin Hunt is a food/drink staff writer for Thrillist, and expects this beer to become Maryland's number one celebrity. No disrespect to Ginuwine. Follow her at @kristin_hunt.