This Founding Fathers Punch Recipe Comes Straight Outta Boston
Anthony Humphreys/Thrillist
Here at Thrillist we're nothing if not patriotic. And thirsty. To satisfy our patriotic thirst,we tapped Ezra Star -- from one of America's best cocktail bars, Boston's Drink -- to whip up Founding Fathers Punch (punch being the go-to adult beverage during Revolutionary times). We'll lay out all ingredients and instructions below, but first a rundown of the key players: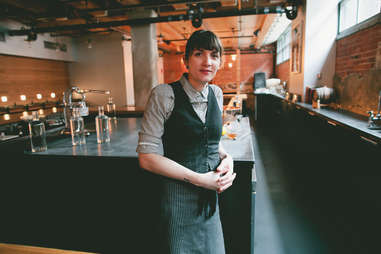 Black Tea obviously references the Boston Tea Party, which went down mere blocks from Drink's Congress Street address. Rum was the most popular Colonial hooch, and the taxes (via the Molasses Act and, later, the Sugar Act) that increased the cost of its manufacture in New England helped spur the war. Rum -- like Batavia Arrack -- also made of sugarcane, and originally brought here via New Amsterdam would've been frowned on by the Crown due to its Indonesian (read: not British West Indies) origin, but you know, screw the Crown. Cognac (and rum) were crucial ingredients in Fish House Punch, which originated in a Philadelphia men's club (is there any other kind of club in Philly?) in 1732, and which George Washington allegedly once drank so much of he couldn't bring himself to write about it in his diary for three days -- after which his nosy kid sister discovered the entry and made fun of him for weeks.
Nutmeg is a key reason New Netherland came under British (and later American) control: in 1664, England sailed four frigates into New Amsterdam harbor and basically told the Dutch, "We're taking this whole colony over, and we're renaming this island New York." The Dutch didn't put up a fight, and in return were ceded the Indonesian island of Run, whose chief resource in those spice-crazed days was nutmeg. According to a popular account, it was due to Connecticut traders' later notoriety for selling counterfeit nutmeg that CT became unofficially known as "The Nutmeg State" -- and the right to hoodwink people with counterfeit nutmeg is of course why the Founding Fathers fought the Revolution in the first place.
Okay, that's the history, now here's how to make it:
Ingredients
8oz Rum
8oz Cognac
4oz Batavia Arrack
6oz Lemon Juice
1/2 cup Demerara Sugar
Zest of 4 lemons
3 teaspoons Black tea
8oz Hot Water
Nutmeg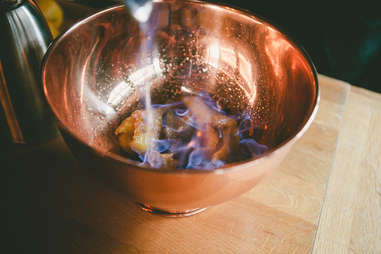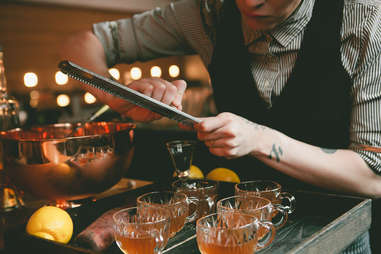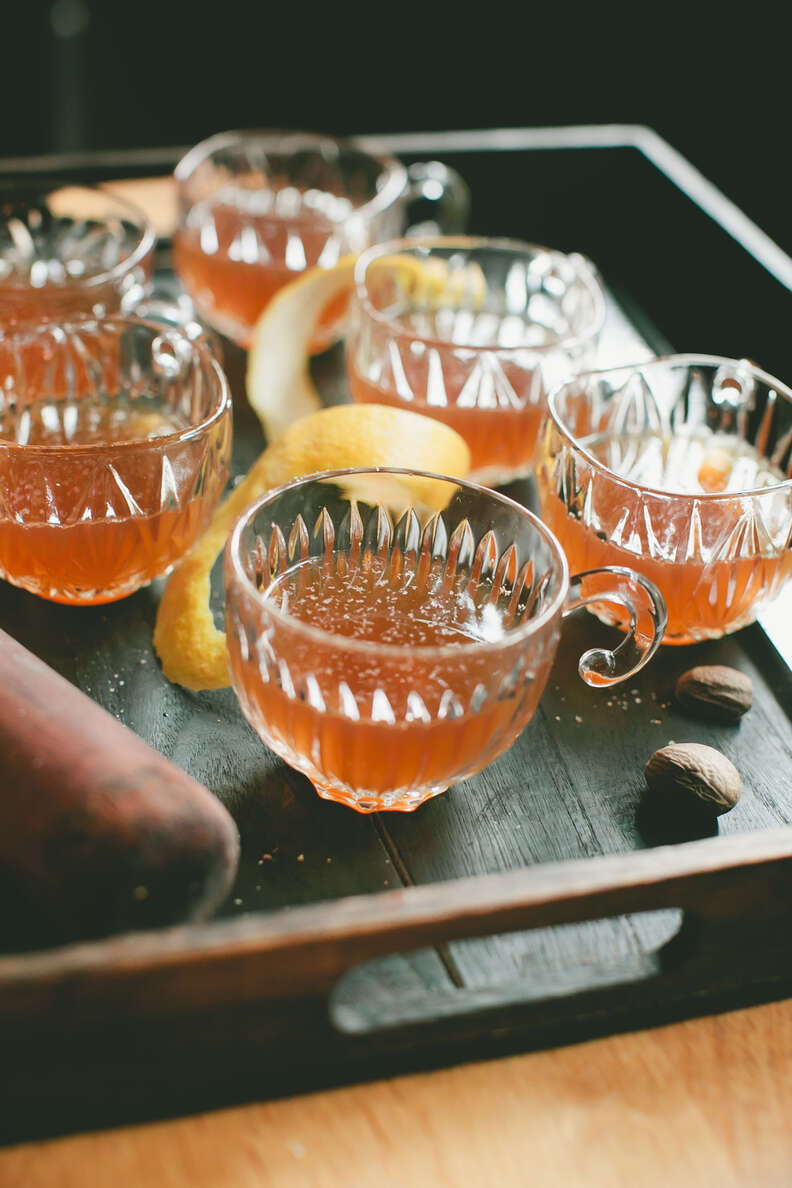 And boom (go the cannons provided by Connecticut, also known as the "Provisions State" for providing food and... cannons to the Revolutionary cause), there's your Founding Fathers Punch.