Already the capital of Wyoming, one-time home of Wild Bill Hickok, and the northernmost area Soviet troops pushed the Americans to in Red Dawn, Cheyenne's adding another feather to its metaphorical headdress (you know, 'cause the Cheyenne were Native Americans. No good?). The city'll be hosting the first-ever Forever West beer festival this year, which you should attend... as soon as you finish re-watching Red Dawn, of course (RIP Patrick Swayze).
Arrive by locomotive, get settled in, and have a walk about town.
Billed as "Oktoberfest Meets the West," the three-day throw-down is being put on by Cheyenne's own Freedom's Edge Brewing Company, whose operation is housed in the city's historic Tivoli Building. Built in 1892, it operated as a saloon and brothel back in the days when people who had never been to France called Cheyenne the "Paris of the West."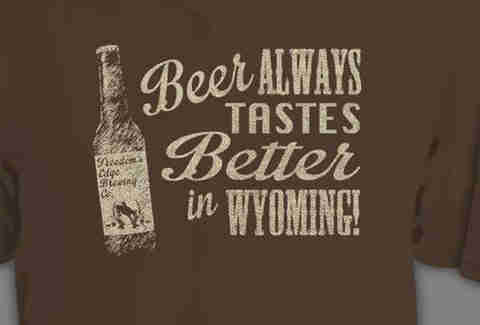 After dominating the morning "Prairie Dash" 5k mud run, wash up and throw on your favorite beer-drinking tee. Good, now you're ready to go!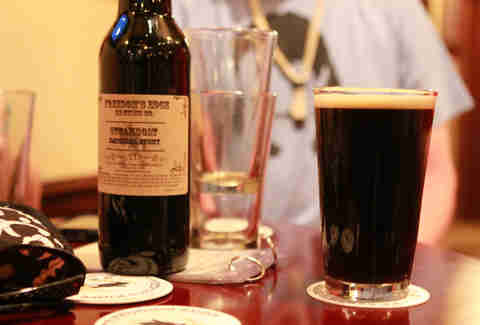 Exactly what styles of beer will be poured, you ask? Good question. FEBC boasts a solid repertoire including a High Noon Chili Ale, Wrangler Red Ale, and their signature 1890 IPA, which pays tribute to the year Wyoming became a state.
Welcome to the beer garden; grab a seat. If you think these people look like they're having fun on an ordinary afternoon, wait until things get rocking.
Literally rocking, that is, as bands like Brand 307 and Greyweather will be performing throughout the weekend. Come on, you'd totally recognize Greyweather if you heard them live.
Ok, back to the beer; specifically, the homebrewer's competition which kicks off on day three.
And finally, as you've now had your fair share of suds, you shouldn't have any trouble climbing aboard the mechanical bull.