When they're not busy opening restaurants with varying degrees of success, celebrities, and whoever Bethenny Frankel is, are apparently all trying to sell you hard liquor. But before you start poppin' bottles just 'cause Christina Milian tells you to, you should peruse our power-ranked list of the 13 best brands of celeb-backed swill. Oh, and "Between Me and You", Christina's Moscato isn't in there, but lots and lots of song/movie puns are!
Recommended Video
This Bubble Tea Is Set on Fire
No. 13: Xzibit's Bonita Tequila
The first tequila to be distilled five times (five!!!), Bonita's bottled in pure crystal, wrapped in satin, and earns extra scratch for X to the Z, who became a partner in the brand after his royalty/Pimp My Ride checks stopped coming in in what seems like the Year 2000.
No. 12: Fergie's Voli Light Vodka
Subtract points from this Ferg-backed vodka for fruit flavoring, being concerned with things like calories, and the overwhelming likelihood that someone will refer to it as "Fergdelicious". Add points because, after a few, she'll probably ask if you wanna see her humps.
No. 11: Willie Nelson's Old Whiskey River
Aged six years, Old Whiskey River's a smooth, small-batch bourbon that comes with a guitar pick autographed by Willie himself on each bottle. The Red-Headed Stranger was early to the celeb-hooch game and helped develop OWR through extensive tasting on his tour bus, but to say it's Always On (His) Mind would be a lie, 'cause they don't even have a website.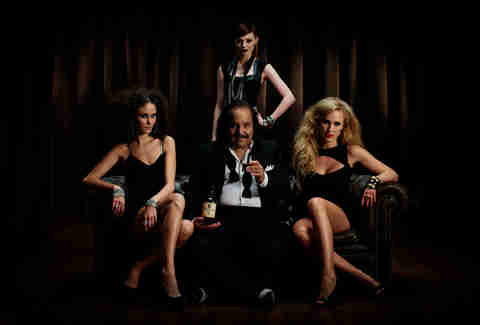 No. 10: Ron Jeremy's Ron de Jeremy
Big Ron's "adult rum" is crafted by a 72yr-old Cuban Master Distiller on behalf of the legendary actor from quality movies who's helpfully used it to create recipes for 26 signature "drinkxxx", cleverly calling attention to the fact that The Hedgehog has had sex with wayyy more women than you and has more rums than you.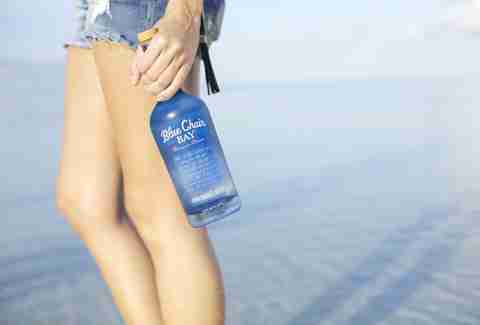 No. 9: Kenny Chesney's Blue Chair Bay Rum
Kenny used some of the proceeds from the 30 million records he's sold to create three flavors of white oak barrel-aged rum inspired by all the time he spends with Renée Zellweger! Just kidding, on his yacht in the Caribbean.
No. 8: Danny DeVito's Limoncello
The miniature movie star is making Other People's Money by putting some of his own into a line of limoncello, and he's making it to number eight by being so committed to his sauce that he famously went on The View while sauced on it.
No. 7: Ludacris Conjure Cognac
The only cognac on the list, Conjure's turned out to be a real Money Maker thanks to some sick production: the blend of young and old cognacs and the sultry videos used to promote it were both produced by Luda himself.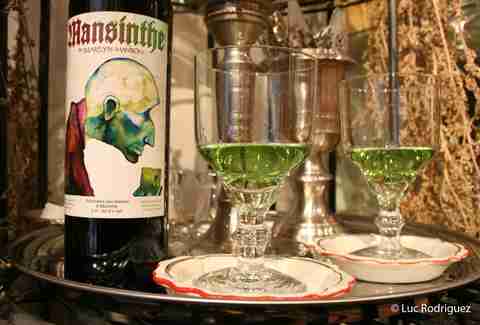 No. 6: Marilyn Manson's Absinthe Mansinthe
Even if (You) Don't Like The Drugs, you still might like MM's highly alcoholic Mansinthe, which is almost like a drug thanks to the chemical compound thujone, although it's only got trace amounts, so it's not like The Dope('ll) Show.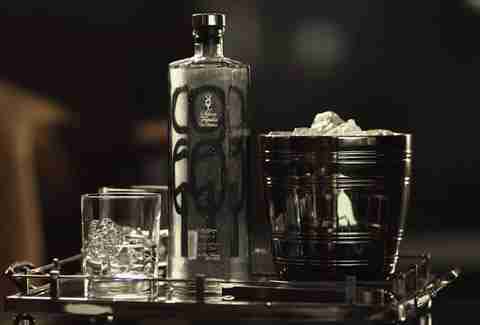 No. 5: Justin Timberlake's 901 Tequila
When he's not making movies with Mila Kunis, touring with Jay-Z, hanging out with Jimmy Fallon, dancing better than Ken Cosgrove, or sleeping with boring old Jessica Biel, JT still has time to turn a 60yr-old recipe into 901 tequila? Seriously?!
No. 4: Dan Aykroyd's Crystal Head Vodka
An acting career is really Nothing But Trouble, so Ayk started aggressively pushing the no additive/no glycol/no citrus oil/no raw sugar/no actual cranial bones Crystal Head vodka, which comes in a bottle based on the same myth that inspired one of the Indiana Jones movies Dan somehow didn't star in.
No. 3: Sammy Hagar's Cabo Wabo Tequila
By far the oldest hooch on the list, Sammy's Cabo Wabo blue agave tequila was conceived when he couldn't find the right drink to serve at his Cabo San Lucas cantina -- though to be fair, if (you) Can't Drive 55, it really limits your search area.
No. 2: P Diddy's Ciroc
When asked "What You Been Drankin' On?", a shton of people must say Ciroc, cause the premium, five-time distilled vodka is, according to Forbes, responsible for most of the $580 million Sean Combs, aka Diddy, aka Ciroc Obama, has made since he decided that most people who think mo' money means mo' problems are poor and started repping the brand.
No. 1: George Clooney's Casamigos Tequila
The warm, rich Casamigos is made from in small batches from 100 percent Blue Weber agave, aged in oak barrels, and both tasted and signed by each of the dudes behind it: Cindy Crawford's husband and frickin' George Clooney, a pairing that obviously puts the rest of the spirits on this list Out of Sight.