Girl Scout Cookie baking recipes are already popular with weirdos who enjoy standing in front of hot ovens, but what about people who want to drink their cookies? (No, not that kind of drink.) Rachael of Spache the Spatula has the solution: Samoa "blizzards". Taking inspiration from Dairy Queen's signature dessert, she whipped these guys up with little more than coconut milk, caramel, chocolate ganache, and, of course, Samoas. You can replicate her otherworldly ice cream concoctions with the recipe, provided you can resist the temptation of eating all the Samoas remaining in your pantry.
Recommended Video
These Are the Fluffiest Ice Cream Sandwiches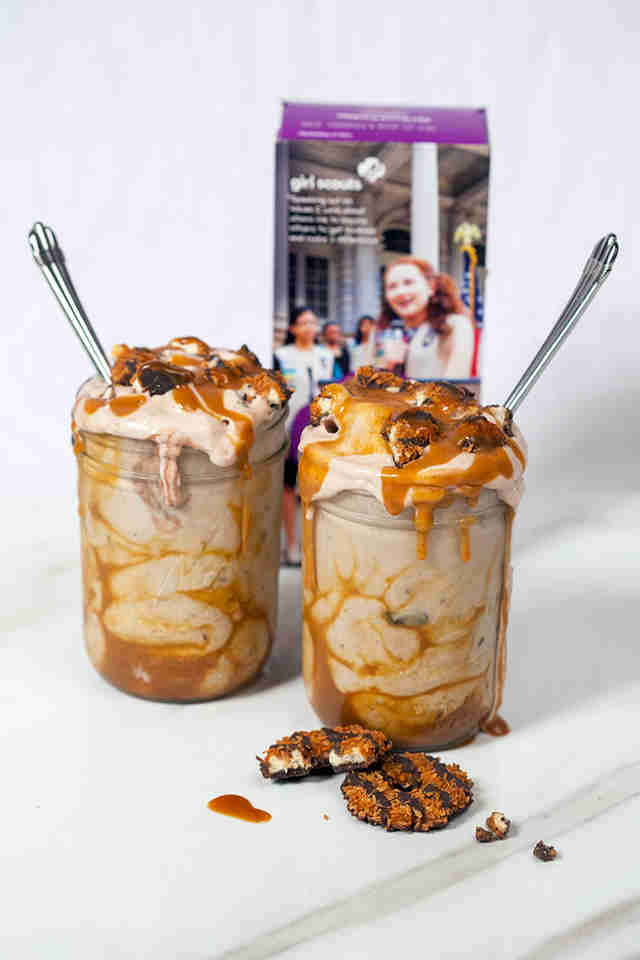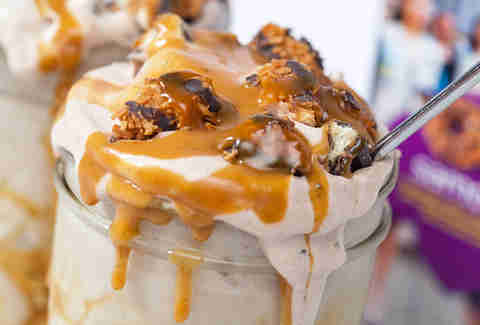 Kristin Hunt is a food/drink staff writer for Thrillist. She is currently suing Dairy Queen for crimes against humanity for not producing these blizzards en masse. Follow her ensuing litigation at @kristin_hunt.