6 gluten-free beers that don't suck
We'll drink granola beers or holy water beers. Hell, even garlic beers. But gluten-free beers? Gulp. Do we have to?
Those brews have earned a reputation for being horrible. Yet according to beer writer/judge/all-purpose expert John Holl, the brewing community has been stepping up its game in the last 10-odd years to create varied, legitimately excellent gluten-less beers. So excellent, in fact, that you don't even need a gluten intolerance to like 'em.
We asked Holl to craft a custom six-pack of gluten-free beers that would sell all you doubting Thomases, and he delivered. So go drink them, you beers-with-actual-barley snob!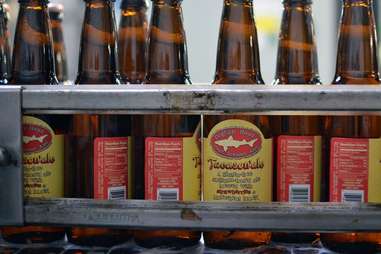 Dogfish Head Tweason'ale
ABV: 6%
Style: Fruit Beer
John says: "It's the strawberry, it's the wild honey. These are flavors that people are already familiar with, and those recognizable flavors can go a long way. It's something different from what gluten-free beer drinkers have been stuck with for a while, which is that sorghumy, kind of grainy taste. This was something that was really different when it came out and I think the customers really responded to it. That's one of the things that drew me to it. It can actually be a pretty refreshing beer."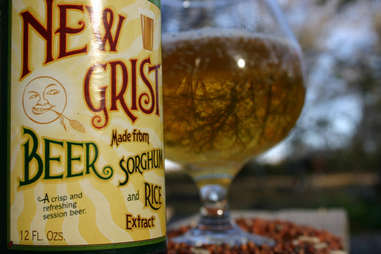 Lakefront Brewery New Grist
ABV: 5.1%
Style: Pilsner
John says: "This is one of the sorghum beers, but I think that's a really well-made one. There are some out there that are exceptionally grainy, that have that grassy kind of taste to them, but this is a lot more rounded. In the past, there were some gluten-free beers where it was just like, 'Okay, here's your gluten-free beer. Deal with it.' Lakefront really took a lot of time and care into crafting that particular beer. The results show. It tastes like a better product because it is a better product."

Omission Lager
ABV: 4.6%
Style: Light Lager
John says: "It tastes like a lager! When I had it the first time, if I hadn't been paying attention to what I was drinking, I would've just thought that it was a perfectly fine lager. I'll give it to gluten-free friends, friends with celiac, and they have a tough time believing it. When they come around and realize I'm not trying to trick them into getting sick, they're so excited because it tastes like the beers they remember. That's a big, big thing. Omission also does a pale ale and an IPA, and they both actually taste like them."
New Planet Raspberry Ale
ABV: 5%
Style: Fruit Beer
John says: "New Planet has a whole bunch of offerings, but I like the raspberry because it's not overly sweet or super-syrupy. It's almost like biting into a raspberry and getting a bit of the seed; it's got that taste to it. It's a nice Summer beer."
Green's Endeavour Dubbel Dark Ale
ABV: 7%
Style: Belgian Dubbel
John says: "A lot of gluten-free beers are kind of lighter. But some people prefer Belgian-style flavors and Belgian-style beers. I like this one because it's got fruit, chocolate, and even candy notes. It's got some depth to it. It's a nice sipping beer."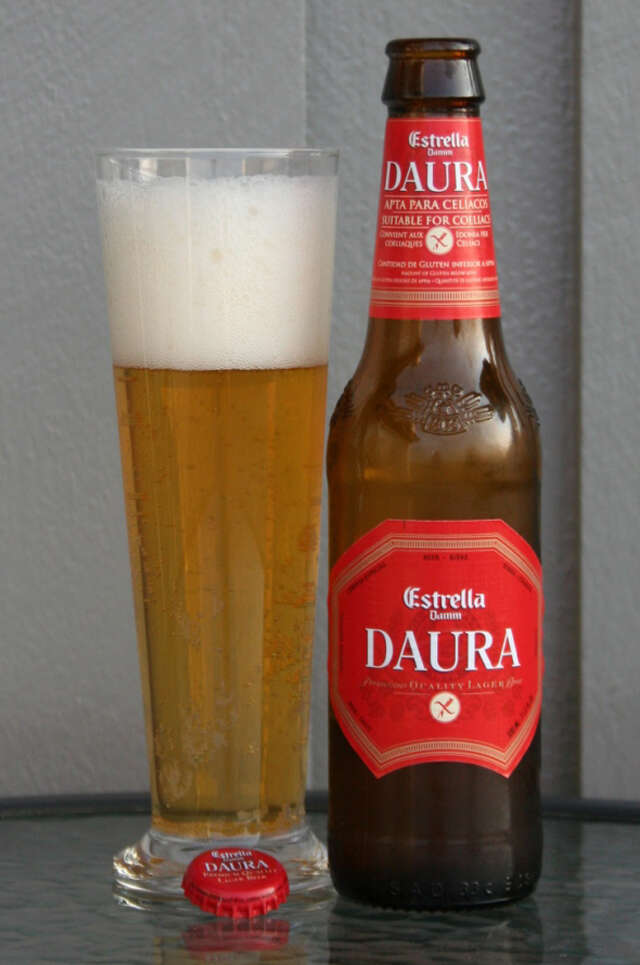 Estrella Damm Daura
ABV: 5.4%
Style: Pale Lager
John says: "First of all, I just like saying the name. It's widely available, and again, it's one of those beers you could be drinking and not realize it's gluten-free. This is a good-tasting beer, and has a lot of true beer flavors that gluten-free people always say they miss."
Kristin Hunt is a Food/Drink staff writer for Thrillist. Some of her strongest friendships are built on cheeseburgers. Follow her at @kristin_hunt.