Welcome to Tapped, where the brightest minds in beer pour out their suds-soaked knowledge. Drink it all in, right this way.
One way to find good beer is to randomly select one with a pretty label and hope that it tastes as good as it looks. But that's a dangerous proposition, and it's the same logic that got your idiot friend sick from eating poisonous berries on that seventh-grade camping trip. A better way is to listen to what smart beer-industry folks are drinking -- like co-founder Mike Hinkley of San Diego's IPA powerhouse Green Flash Brewing Co., purveyor of some of the best West Coast beers on the market. Hinkley told us his five favorite beers right now, and if we could've accepted a sixth, it would be Green Flash's new Cosmic Ristretto, an 8.2% ABV Baltic porter with espresso (and a pleasant caffeine kick).
Here are five beers Hinkley loves -- all of which are worth looking for on tap lists and in better beer shops everywhere.
IPA, 7.5%
San Diego, CA
"I will always love blonde, strong, bitter, super-dry IPAs. Societe brews excellent beer with a wide range -- IPA, Belgian influenced, and black beer. Their Apprentice IPA is right up my alley. Pungent pine, bitter citrus -- assertive hop flavors. Pure San Diego beer from the best of the new generation of San Diego brewers."
Belgian strong, 9.5%
Le Roeulx, Belgium
"We have collaborated on several beers with St-Feuillien over the years. Their Grand Cru is a masterpiece. It's true Belgium -- a bottle-conditioned, strong blonde with great character and complexity. But I can taste the impact of our collaborations -- noble hops are plenty and aromatic, there are no traditional spices, and it's very dry. I get nerdily proud drinking it."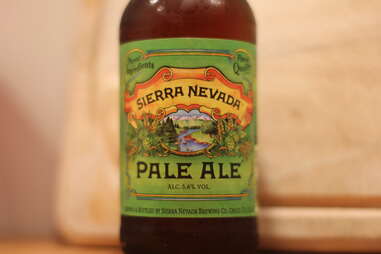 Pale ale, 5.6%
Chico, CA
"When I was at UC Berkeley, a friend living in the co-ops homebrewed. I didn't really care for his homebrew, but he always had lots of Sierra in the fridge. I fell in love with Sierra Pale Ale and it has been my go-to ever since. When I owned a pub before starting Green Flash, it was the first beer I ordered for the taps."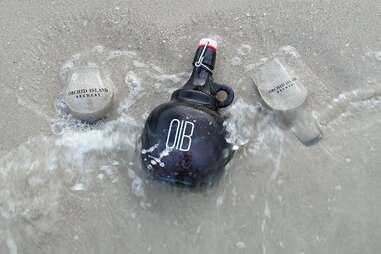 Imperial IPA, 8.5%
Vero Beach, FL
"[This is an] IPA with grapefruit zest. Orchid Island's single focus is grove-to-glass. They treat citrus as if they were various hop varietals. Choosing particular citrus to complement and contrast the hop blends. Star Ruby has an amazingly refreshing taste due to the balance of citrusy hops and addition of fresh grapefruit zest from the grove that is the home of the brewery."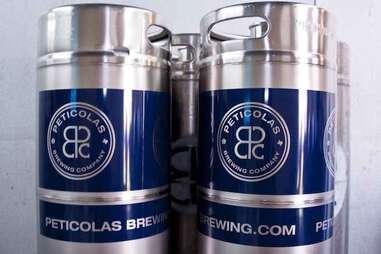 Scottish ale, 6.8%
Dallas, TX
"Just had a couple pints the other day while in Dallas. Chewy, nutty, peaty -- very Scottish. Great mouthfeel. Great flavor. I kept thinking, I need to drink more Scottish. And I need to drink more Peticolas. Thinking I will have to go to Dallas more often."
Sign up here for our daily Thrillist email, and get your fix of the best in food/drink/fun.
Lee Breslouer is a senior writer for Thrillist, and needs to go to Dallas soon. Follow him to Belgian beers: @LeeBreslouer.