6 OTHER great Irish beers to drink on St. Patrick's Day
This year, it's time to expand your St. Patrick's Day horizons. No more dying rivers green (go blue!) or celebrating your 1/16th Irish heritage exclusively with pints of Guinness. Instead, we've enlisted Chris Donahue -- an all-purpose drink expert who currently serves as a cocktail specialist for international restaurant group ESquared Hospitality and assistant GM at New York's BLT Fish -- to pick his favorite non-Guinness Irish beers. Don't worry, they'll pair just fine with whichever Flogging Molly song your bar is blasting.
Galway Hooker
ABV: 4.4%
Brewery: Galway Hooker Brewery
Chris says: "This is an American pale ale with a light amber color, and a good, clean malty hop balance. Its light citrus flavors and light body make it a great 'all day long' beer."

Blarney Blonde
ABV: 4.2%
Brewery: Franciscan Well Brewery
Chris says: "This ale is very light and delicate, with a hint of barley and cream. It also has nice, subtle honey notes with tingly pale hops."

O'Hara's Irish Red
ABV: 4.3%
Brewery: Carlow Brewing Company
Chris says: "With its dark ruby red hue and caramel, molasses, and pecan malt flavors, this beer is perfect for those searching for a full and hearty brew."

Beamish Irish Stout
ABV: 4.1%
Brewery: Beamish and Crawford
Chris says: "Packed with flavor and from one of the oldest breweries in Ireland, this beer boasts a deep brown color similar to Guinness, with a lighter taste."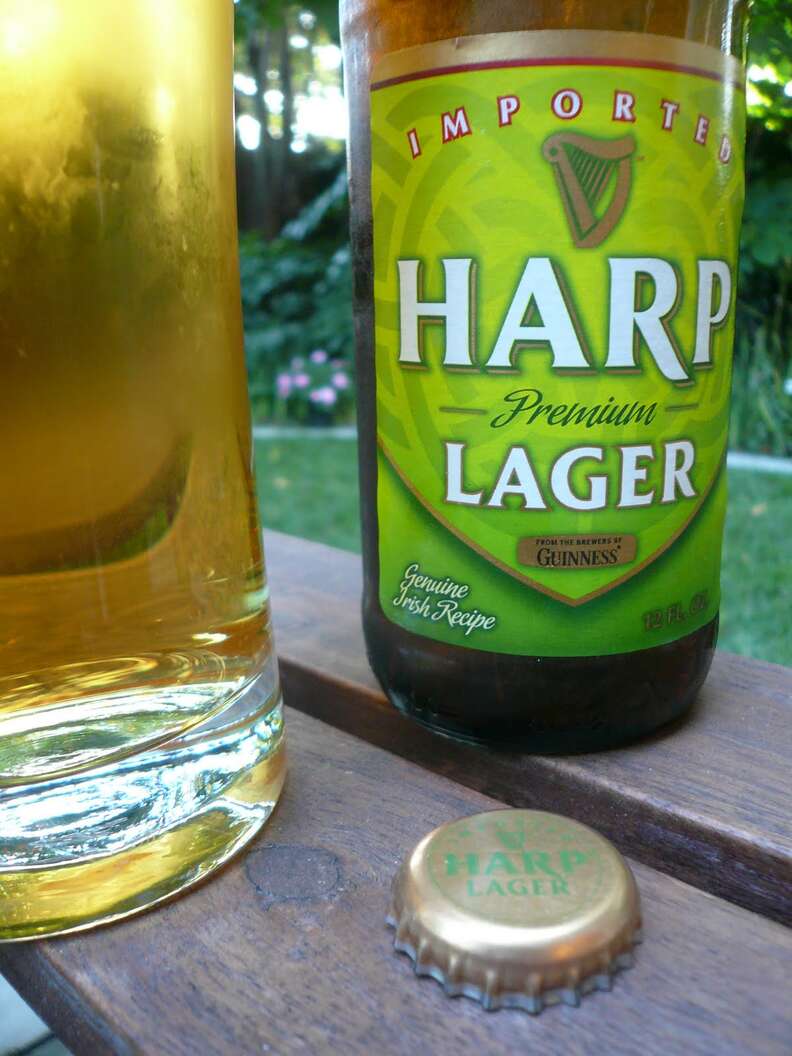 Harp Lager
ABV: 5%
Brewery: Guinness
Chris says: "Harp is an excellent lager with full flavor and a good change from a Guinness, while still paying homage to one of the world's best-known breweries."

Curim Gold Celtic Wheat
ABV: 4.3%
Brewery: Carlow Brewing Company
Chris says: "This wheat beer features three types of hops: pale malts, torrified wheat, and caraMalt. It's a full-flavored wheat beer that makes for great day drinking."
Kristin Hunt is a food/drink staff writer for Thrillist. Her family celebrated her grandmother's 90th birthday with a Harp keg, because they are obnoxiously Irish, and Nana doesn't mess around. Follow her to Celtic jams at @kristin_hunt.