The calcium that women store in their 20s supposedly lasts them their entire life, but the milk that's covering the models in Jaroslav Wieczorkiewicz's photo studio only lasts 1/250th of a second.
Recommended Video
Charleston: The Ultimate Local's Guide
The London-based photographer recreates iconic pin-up portraits by dousing models in milk, proving that it does indeed do a body good.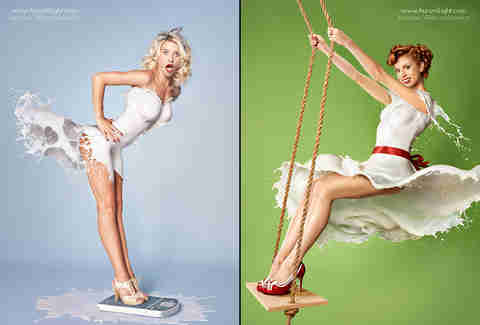 Once the whole series is complete the photos will be compiled into a decidedly low-fat calendar.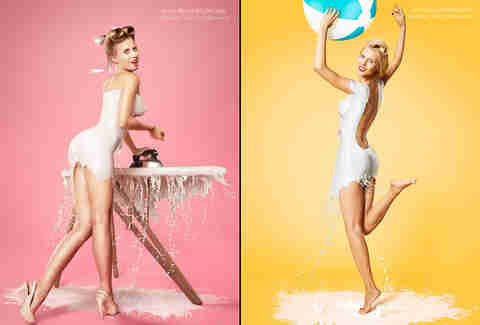 The photo series has won him critical acclaim at the PX3 Prix de la Photographie Paris, where he took home a first prize and a gold medal.
No one's crying over this spilled milk.
He's even supplied a diagram of his studio set-up and revealed the camera settings used for the shoot, an extra bit of disclosure that's sure to please both photography and milk-throwing enthusiasts.