Look, everybody loves wine. But all too often, walking into a wine bar can be intimidating. Tannins? Cuvaison? Corkage fee? Pardon me, Pepe, but I came to get my grape on, not to learn a whole new language.
Luckily, talking about wine can be as easy as drinking it. Just use these five terms for each of the best kinds of wine and you'll go from simpleton to sommelier in no time.
Riesling
Sweet
Nectarine
Acidic
Tart
Mouthfeel
 
Chardonnay
Citrusy
Oaky
Buttery
Mouthfeel
Toasty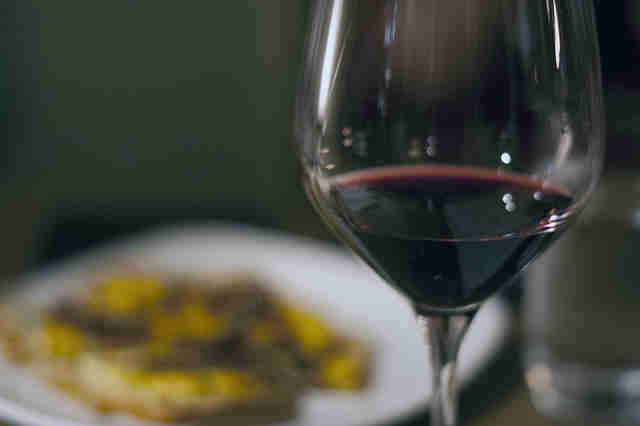 Syrah
Warm
Inviting
Hearty
Deep
Toothsome
 
Sauvignon Blanc
Grassy
Smoky
Fruity
Sour
Masticational
Pinot Gris
Light
Dry
Zesty
Quaff feel
Gree?
 
Port
Sweet
Hearty
Aperitif
Warming
Captain Ron
Malbec
Spicy
Bold
Surprising
Floral
Sensación en la boca
 
Zinfandel
Silky
Brainy
Happy
Sneezy
Mouthfeely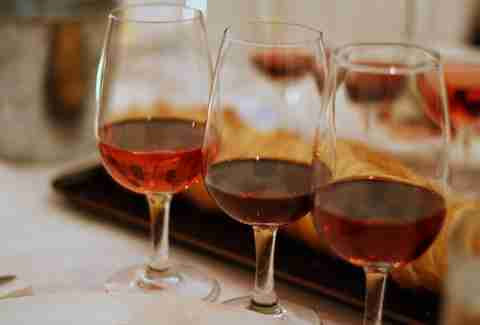 Merlot
Rich
Tobacco
Soft
Herbal
Giamattifeel
 
Cabernet Sauvignon
Rich
Peppery
Full-bodied
Tannic
Mouthful
Sparkling
Playfeel
Refreshing
Dry
Whooooooooooooooooooo!
Wedding hookup
 
Rosé
Refreshing
Mild
Transcendent
Mouthfelt
Noon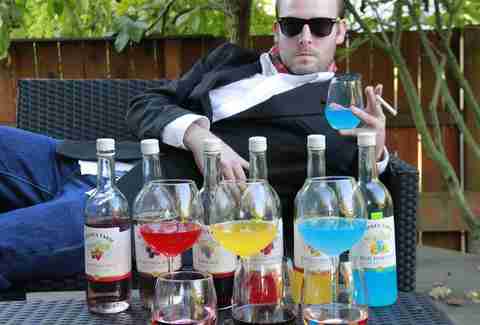 Boone's Farm
Strawberric
Azure
Mouthnumb
Aphrodisiac
Huh?
Rod Domino is a wine expert and romance novelist living in the now. He enjoys slap fights, dog races, and those little sandwiches you get at weddings. The ones with the cucumbers. Follow him to blue teeth: @roddomino.