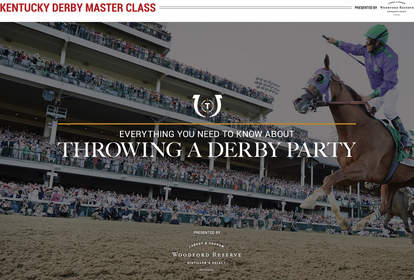 How to Throw the Ultimate Kentucky Derby Party
Congrats: you've decided to throw the greatest Kentucky Derby party ever. So what do you do? Step 1 - ∞: consult this utterly complete primer on everything you need to throw the triple crown of celebrations. It's all here -- killer cocktails to prime the party, authentic Kentucky food recipes to satiate guests, a handy and very dandy style sale to get that clothing game right, and enough facts and trivia to convince anybody that you're a bonafide thoroughbred boss.

First up, the most important part of any Kentucky Derby party: the drinks. Now to really impress those guests, you need more than the standard -- but still delicious -- julep. What do you need? One or all of these takes on that Kentucky classic thought up just for you (well, us... but through us, you!). And because Derby ragers are thrown across the nation, these recipes come courtesy of bartenders from around the country. Whether you hail from the Northeast, West Coast, South or Midwest, we've got the recipe just for you. Click on the tastiest looking one to see how it's made.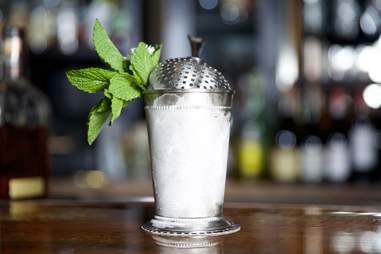 Anthony Humphreys
Anthony Humphreys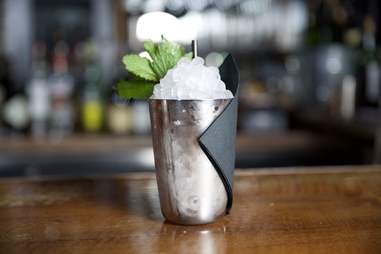 Anthony Humphreys
Anthony Humphreys
Naming a horse is both an art and a science. There's an 18-character limit, including spaces, which is why some names are one very hard to read word. There are no initials allowed, no brand names, and if an owner wants to use a proper name, written permission from the person is needed. With rules like that, a little creativity is needed to get truly the best moniker for one extremely expensive pet. Impress your guests with some very fine examples of the naming craft that have showed up in past Derbies.
Jeff Haynes/AFP/Getty Images
Imawildandcrazyguy, 2007
Steve Martin and Dan Aykroyd's classic SNL characters
The Festrunk Brothers
approve.
Corbis
Prince of Bourbon, 1925

Very appropriate name for a race held in Kentucky. Not so appropriate name for an animal that legally can't hold noble titles.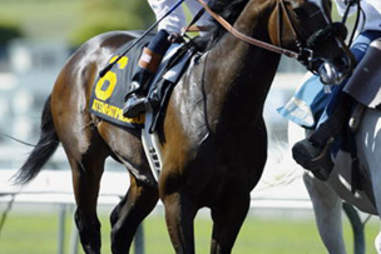 Robert Laberge/Getty Images
Atswhatimtalknbout, 2003
Horse names designed to be awesome when
shouted by the race announcer
are always winners, regardless of, you know, actually winning (which he didn't).
1916 Kentucky Derby/Wikipedia
The Cock, 1916
Well okay then.
Coming correct is a key element in any party, but for a fete as classy as the Kentucky Derby, dressing to impress is basically required. Luckily, we're here to help just under the wire with this clutch sale of Derby essentials from our pals at JackThreads. Check the goods then prepare to dapper up for real.
This is just a sample -- check the whole sale right here.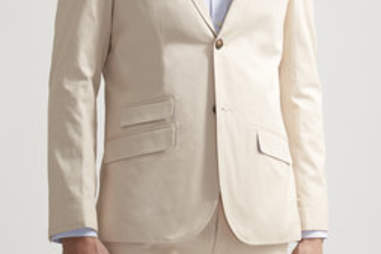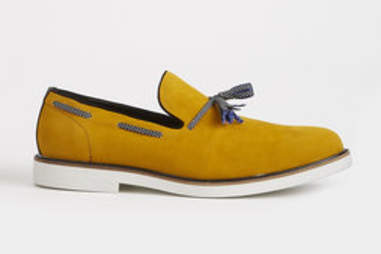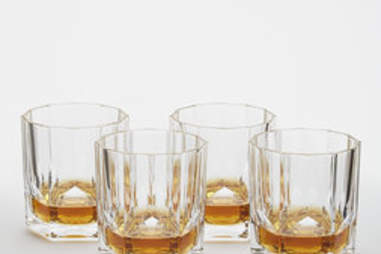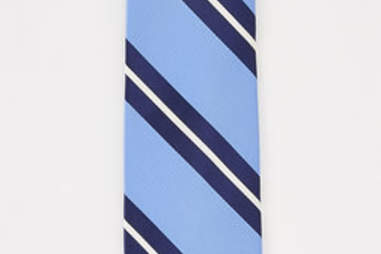 No soiree is complete without bountiful snacks. To keep authentic to the Kentucky Derby, here are some inventive classics courtesy of Doc Crow's Southern Smokehouse & Raw Bar, The Brown Hotel, and The Bakery at Sullivan University -- all local Louisville establishments.
Click on the most delicious dish for the full recipe, or just head right here.
Chris Witzke
Jaimie Schapker
Jesse Hendrix-Inman
Are you throwing a killer party yet? Of course you are -- you've followed our most excellent guide. But a host isn't finished hosting until he or she drops some knowledge bombs. Here are enough fun facts to impress the saltiest of guests. Did you know Churchill Downs sells 120,000 mint juleps on Derby weekend? Now you do!
See the full list of trivia right here.