Starbucks international Summer menus feature dragon dumplings, banana Fraps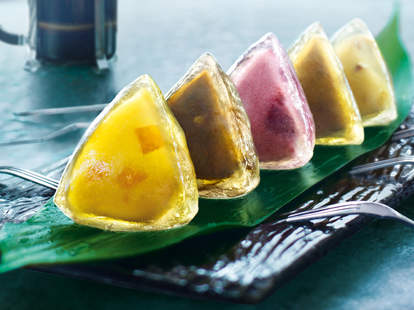 If you were excited about the new Summer Starbucks menu, prepare to be jealous. That Caramel Ribbon Crunch Frappuccino you just ordered might as well be a black coffee next to the stuff on their international menus. Those brightly colored thingies you see above are "dragon dumplings" from China made of shaved ice mixed with coffee, tea, and fruit flavors. And that's just the beginning. Here are some other specialties you need a passport to get...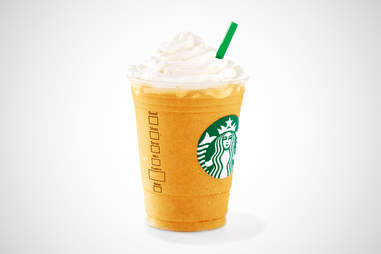 Starbucks
This is the Lúcuma Crème Frappuccino from Peru. Native to Peru's Andes mountains, Lúcuma is a tropical fruit known as "Oro de los Incas" or "Gold of the Incas" for its orange color. It is by all accounts much tastier than the copper of the Incas, and plays a hell of a pan flute.
Starbucks
Greece gets in the global game with a trio of yogurt Frappuccinos. This one is specifically the banana yogurt one, but you can also order up a honey or strawberry yogurt drink, provided you're in Athens.
Starbucks
And finally, Japan, the undisputed champ of weird food, is offering a surprisingly tame Summer treat in the form of banana Frappuccinos. You can choose between straight-up banana or the slightly more exotic banana and chocolate or banana and caramel. Either way, you're getting a whole banana in your blend, which basically balances out the 50g of sugar you also just slurped.
Kristin Hunt is a food/drink staff writer for Thrillist, and is a little disappointed the dragon dumplings aren't made with real dragon meat. Follow her at @kristin_hunt.