Welcome to Tapped, where the brightest minds in beer pour out their suds-soaked knowledge. Drink it all in, right this way.
Lagunitas is a brewery cool enough to sponsor This American Life episodes and funny enough to name one of its best beers Lagunitas Sucks. It's no surprise that this OG craft brewer (since '93!) is one of our favorite breweries, and because anyone who works there clearly has excellent taste, we asked its brewmaster Jeremy Marshall to tell us the five beers he's drinking right now. He took a break from bottling Aunt Sally, a new "unique dry-hopped sweet tart ale" with plenty of "citrus and berry" notes that'll keep every sip interesting, to tell us what he's into when he's not all about a Little Sumpin' Sumpin'.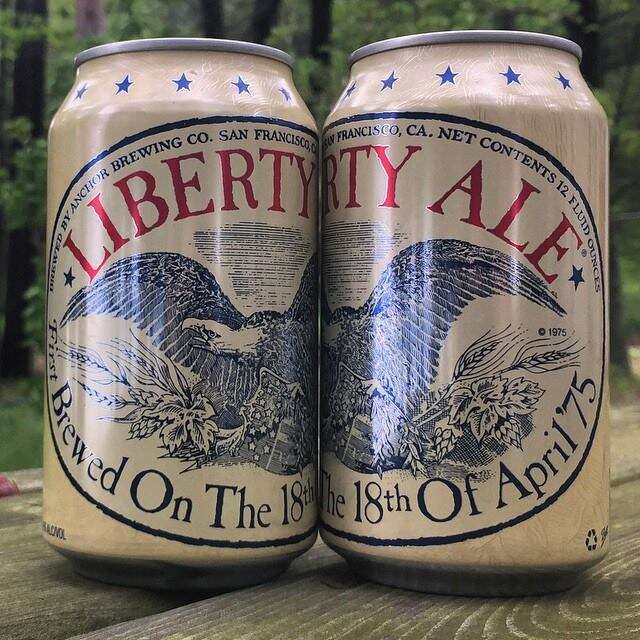 Pale ale, 5.9%
San Francisco, CA
"In a world of IPAs, it's easy to forget the one that started it all. I might not be brewing if not for Anchor Liberty Ale, as it was the first beer I ever tasted that was dry hopped. Dry hopping (adding hops to finished beer rather than in the boil) is an old, predominantly English tradition that was nearly lost until Fritz Maytag decided to resurrect it. This practice is how brewers get floral, citrus, pine, and fruit into a beer without actually adding those things."
Maibock, 6.6%
Newport, OR
"Rogue is the real deal, and Dead Guy is an aggressive maibock featuring Rogue's special 'Pacman' yeast. Making too many crazy beers to even count and doing so ever since the early '90s, all these new craft breweries that think they are so clever and innovative might be a little humbled if they knew Rogue probably covered that 20 years ago. And I'm pretty sure John [Maier] will die in his overalls and brewing boots. Now that's commitment!"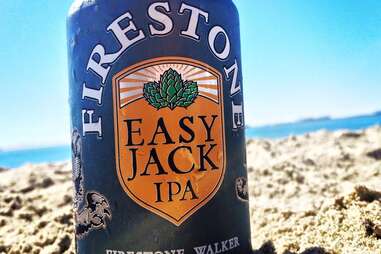 IPA, 4.5%
Paso Robles, CA
"Easy Jack, is, as the name suggests, a sessionable, hoppy beer with a nice, delicate hop profile. I really admire how Matt [Brynildson] gets such a nice hop character out of German hops. Like the US, Germany grows about a third of the world's hops; however, they are a little behind the US in terms of breeding new unique varieties. Easy Jack gives us the best of both worlds."
Gueuze, 7%
Brussels, Belgium
"This is a spontaneously fermented beer that truly exemplifies the statement that gueuze is the 'Champagne of Brussels.' Time is the most precious ingredient to Belgian brewers and good things come to those who wait. Oude Gueuze is a blend of mostly three-year-old beer aged in oak barrels with a small portion of 'young' beer. It is effervescent, tart, funky, and sublimely refreshing."
Sour, 7%
Santa Rosa, CA
"Seems like every new brewery wants to emulate Sonoma County's established jewel. Known for both double IPAs and wine barrel-aged sours, Vinnie [Cilurzo] helped rejuvenate (in America) the ancient Belgian art of cocooning beer in wine barrels and letting oak and microorganisms have their way with it. Supplication is an intensely sour reddish brown ale with cherries, and pairs well with chocolaty desserts."
Sign up here for our daily Thrillist email, and get your fix of the best in food/drink/fun.
Lee Breslouer is a senior writer for Thrillist, and thinks Jeremy has good taste. Follow him to beer recommendations: @LeeBreslouer.