The most exclusive wineries in the world are known as the Club of Nine, and they're all (with one notable exception) in the French region of Bordeaux. Their long history begins after Napoleon III demanded an international exhibition to show off the best of French wines, and an official classification was made to rank them. That's sorta boring, so all you need to know is that the sauce that comes from these elite wineries is the finest of the region -- and arguably the world. Sony Artisan of Imagery photographer Andy Katz just finished a quest to photograph them all. What pairs nicely with these pics? Some fun facts we compiled on these legendary wine makers.
Crazy Price Point: In 2011, a bottle of D'Yquem was sold for $117,000 at the Ritz in London, and is actually the most expensive bottle of white wine ever sold.
Claim to Fame: This winery has the distinction of having the only sweet white wine to receive the special  Bordeaux Wine Official Classification of 1855 honor. Thomas Jefferson famously loved the stuff and ordered 250 bottles for himself, presumably while not busy writing constitutions and independence declarations.
Crazy Price Point: You'll have to fork over almost $5,000 for a 2005 bottle of Château Ausone, which is only ten years old -- and it'll probably be worth even more when it hits its teens, unless it goes through a rebellious phase and gets its cork pierced.
Claim to Fame: The estate dates back to the 11th century, but the name comes from a possible previous owner of the original villa on the property, a Roman poet named Ausonius. The terroir (soil) here is said to be the best of the Bordeaux wineries because of the limestone deposits that add a certain minerality.
Crazy Price Point: In 1989, a bottle, also from Thomas Jefferson's collection (Chateau Margaux 1787), was valued at the insane price of $500,000, but it was never tasted. A waiter knocked the bottle over during a dinner at the Four Seasons. Insurers paid out $225,000 and presumably that waiter has lived a Bruce Banner-like existence on the run from extremely angry Jeffersonophiles. 
Claim to Fame:  An 18th century estate manager named Berlon changed the way wine was made forever. He was the first Bordeaux wine maker to vinify (to make wine, for you lay people) red and white grapes separately. This magician also figured out that picking grapes while covered in morning dew can affect the end product, creating diluted wine. Take that tidbit to your next date (as you casually order the least expensive bottle on the menu).
Crazy Price Point: Two bottles of Petrus raked in almost $17,000 in 2012.
Claim to Fame: The region of Pomerol, in which this wine is made, is not even in Bordeaux, which says a lot for it to be included in this elite club. It was also a favorite of the Kennedys in the White House, which is frankly what we'd expect from a family that into a musical like Camelot.
Crazy Price Point: A bottle of 1787 Château Lafite vintage sold for $156,000 in 1985.
Claim to Fame: This winery is owned by the Rothschild family, the same family who at one time held the largest private fortune in the modern world due to their banking businesses and being Illuminati lizard people (kidding! Please don't disappear our families).
Crazy Price Point: A six liter bottle of Château Latour sold for $250,500 in 2011. That's a $264,000 in 2015 dollars for inflation nerds.
Claim to Fame: In 1963, this winery that dates back to the middle ages became the first of this fancy winery club (often referred to as First Growth) to modernize production by replacing their oak fermentation vats with stainless steel. They don't oak around.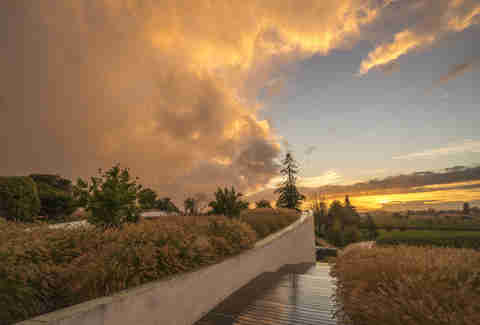 Crazy Price Point: A six-liter bottle of the excellent vintage from 1947 was sold $304,375 at an auction.
Claim to Fame: In 1981, a wine critic wrote a not-so-nice review about Cheval Blanc. The manager of the estate at the time, Jacques Hébrard, invited the man to the Château to try it again, but not before siccing his dog on him. When asked for a bandage, the owner handed the critic a copy of his review. No internet troll today could match such a meticulously executed burn... or bite.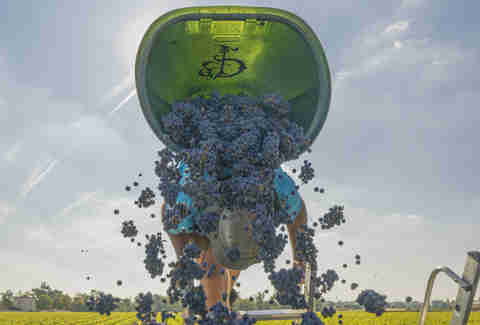 Crazy Price Point: Actually, this is the most affordable of the bunch. A case will run you $6,418.
Claim to Fame: This winery has more than one and they're hard to rank. What's more important? The fact that their grand vin was the first recorded First Growth wine to be brought back to the United States (helped along by Tommy Jefferson, of course)? Or the fact that this wine was the world's first wine to have a professional published wine review, dating back to 1663. It's also the oldest working winery in Bordeaux. What a people pleaser, that one.
Crazy Price Point: A bottle of the 1945 vintage was bought by a private bidder at an auction in London for $114,614.
Claim to fame: Each year's label is designed by a famous artist since 1946 -- big names such as Salvador Dali, Picasso, and Miro have all designed labels for bottles of Mouton Rothschild. And that's not even what people are referring to when they call this stuff a masterpiece.