Just because you're so cooking-incompetent that you can't reheat pizza doesn't mean your kitchen can't have some serious spice. From ice cubes so cool they're shaped like sunglasses, to shot glasses that'll intoxicate you with fun (and liquor), our sweet collection of kitchenwares is sure to turn up the heat and the humor in your pad.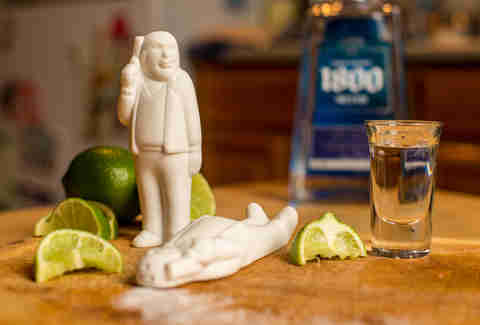 Kikkerland Checkmate Glass Salt and Pepper Shakers

Modeled after the king and queen chess pieces, these dapper glass shakers will move wherever the hell they want around your kitchen. Like from your table, to your hand, to above that Bloody Mary. Checkmate!
Kikkerland Drowning in Debt Salt and Pepper Shakers

Help these two working-class heroes find their way out of salty, spicy debt and onto your food. The more you season, the better their outlook will become… until you decide to refill the canisters and restart the whole process. Also works as a great visual for explaining credit cards to small children.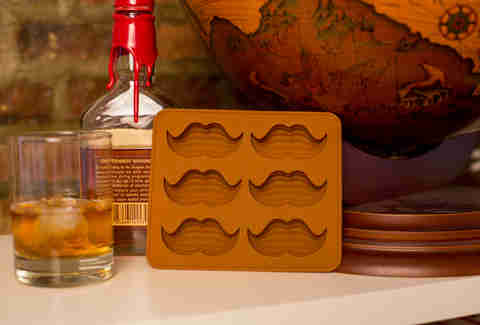 Kikkerland Mustache Silicone Ice Tray

Excuse me, I mustache you a question about this bourbon! Is it… No, please don't throw that Fleischmann's in my face. And you did anyway. Is that a bow tie ice cube? I'm not even upset.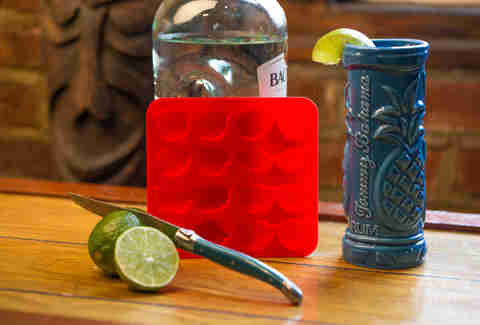 Kikkerland Sunglasses Silicone Ice Tray

If you like pina coladas, you'll most likely this sunglasses cube tray. Plus, they'll ensure no one throws shade at your Bacardi Breezer, except maybe that dude with the Fleischmann's. He's nuts!

Big Mouth Toys Get Bombed Shot Glass, Set of 3

Sure, you can always take boring shots out of boring shot glasses at your boring book club meetings. OR you could nab this 3-piece collection of cartoonishly awesome vessels and channel your inner Wile E. Coyote, spending frivolously on kinda poorly designed Acme products.

Kikkerland Shot Glasses, Set of 4

Oh you think these semi-literal bullet-shattered glasses are better?! Shots fired! Although, you could really trip some people out when they see a bullet hole-riddled shot glass that still holds liquid.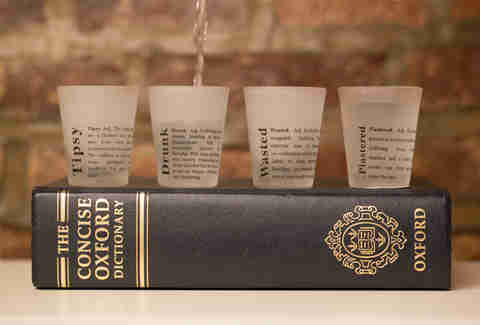 Kikkerland Drunk? Shot Glasses, Set Of 4

Sometimes segueing into different mental, physical, and emotional states can be confusing and difficult. Not anymore! Giving you rigid definitions of what it means to be tipsy, drunk, wasted, or plastered, these lil' guys will also be a handy reference for bar fights and last-call hookups.




Molla Space Sweater Cup and Saucer

Maybe you're more of a tea person. That's cool too! This sweater cup and saucer set are great for when you like to take small sips, shrug your shoulders, and gaze out of your window for 15 minutes not even caring you just forfeited all your morning shower time.
Wild Eye Designs Boom Mug

Your mugs, much like you in the mornings, are pretty tired. Change all that by scooping up this old-school-influenced boombox cup from Wild Eye Designs. When not blasting you with caffeine, the mug easily doubles as a way to profess your love whilst standing outside and playing "In Your Eyes" to Ione Skye.