Make it Pats Nation in any state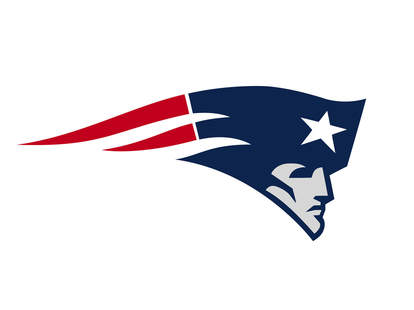 ATLANTA, GA Jocks & Jills 1 Galleria Pkwy. (770) 952-8401 www.jocksandjills.com Pats Cred: Semi-private room upstairs; only NFL team hosted Best Sellers: Yuengling beer; wings

AUSTIN, TX BD Riley's Irish Pub 204 E 6th St. (512) 494-1335 bdrileys.com Pats Cred: Full capacity for every game; guy yells "that's another New England Patriots first down!"; plays same songs that are played in the stadium ("1812 Overture", "Welcome to the Jungle"); also Celtics and Bruins bar Best Sellers: Smithwick's beer; fish & chips, New England clam chowder

CHICAGO, IL Mother Hubbard's Sports Bar 5 W Hubbard St (312) 828-0007 www.TheCavalierLounge.com Pats Cred: Displays team decorations; serves jello shots after scores Best Sellers: Coors Light, Miller Lite; burgers, pizza

LOS ANGELES, CA Photo: © 2012 Google, Tele Atlas Sonny McLean's Irish Pub 2615 Wilshire Blvd. (310) 449-1811 www.SonnyMcLeans.com Pats Cred: Fully decorated; absolutely packed with fans, many wearing face paint; game on 20+ TVs with audio

MIAMI, FL Boston Johnny's 2120 N Dixie Hwy. (954) 923-7650 Boston Johnny's on Facebook Pats Cred: Hosts fans of all Boston teams (duh)

MINNEAPOLIS, MN 508 Bar & Restaurant 508 1st Ave. North (612) 339-0036 www.Bar508.com

NEW YORK, NY Traffic Hell's Kitchen 701 9th Ave. (212) 837-2702 www.TrafficBarNYC.com Pats Cred: Raffles for game tickets; serves Patriots Special (bucket of beer and 30 wings) and a Brady Burger Best Sellers: Coors Light; wings, cheeseburger rolls

PHILADELPHIA, PA Smiths Restaurant & Bar 39-41 South 19th St. (267) 546-2669 www.Smiths-Restaurant.com Pats Cred: Large fan following; plays team music and leads singing after scores; listed on Patriots website as official bar Best Sellers: Yuengling; BBQ and mesquite wings, pizza special

PORTLAND, OR Yur's Bar & Grill 717 NW 16th Ave. (503) 224-0160 Yur's on Facebook Pats Cred: Meetup location for all Boston sports teams Best Sellers: Bloody Mary's and rotating beer; wings

SAN DIEGO, CA Players Sports Bar 7061 Clairemont Mesa Blvd. (858) 277-7060 SD.PlayersSportsBar.com Pats Cred: Memorabilia, decorations; also hosts Red Sox, Celtics, and Bruins Best Sellers: All-you-can-eat buffet

SAN FRANCISCO, CA The Connecticut Yankee 100 Connecticut St. (415) 552-4440 www.TheYankee.com Pats Cred: Memorabilia, decorations; also hosts Red Sox Best Sellers: Anchor Steam beer; wings, breakfast

SEATTLE, WA Spitfire 2219 4th Ave. (206) 441-7966 www.SpitfireSeattle.com Pats Cred: Dedicated section; Bob Kraft and a former player once delivered a pre-game speech Best Sellers: Coors Light; corned beef hash

WASHINGTON, DC Capitol Lounge 229 Pennsylvania SE www.CapitolLoungeDC.com Pats Cred: Flags and other decoration; Patriot's menu for fans in gear Best Sellers: Sam Adams; "wicked wings", "Gisele's Sweet-Ass Potato Fries"

Where do you watch the Patriots? Let us know in the comments or shoot us a tip. Go Pats!