Soon, you'll be able to relive your simpler, video game-fueled youth, while also enjoying the only good part of growing up: booze. The Entertainment Flasks, created by Ink Whiskey founder Matt Cornell, are crafted from vintage NES game cartridges, and you don't even have to blow on them to get them to work (at least when they're brand new and you regularly clean your system). The labels riff off some of the most beloved games, including Castle Vodka and Drunk Hunt, and maybe the best part is that they're totally discrete because all normal people run around town with regular, non-flask NES games in their back pockets.
Recommended Video
'Last Week Tonight' Writer Josh Gondelman Takes Shots, Talks About Working For John Oliver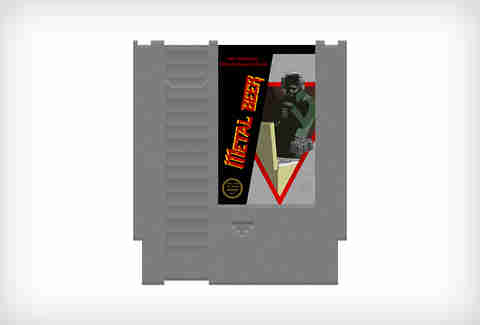 Ink Whiskey is currently using Kickstarter to back the production of these bad boys, and considering they're already above their goal, you can now consider them more popular than Sega CD.

They've even one-upped the ante, and are now seeking funding for handy dust sleeves and a flask-involved drinking game booklet.
Drinking from these might not make you suited to recover the Triforce of Wisdom, but who cares?

Shout out to Laughing Squid for uncovering the finest invention since the Tanooki Suit.