Most wine store recommendations tell you which fish the bottle complements or how to detect subtle scents of lemongrass. Only Jeff Wysaski's notes discuss the wine's usefulness against night orcs. In a prank any wino would appreciate, Mr. Wysaski snuck some wild "recommendations" onto several bottles of wine and Champagne at his local liquor store. The cards paint several rich tapestries of tipsy goats, raucous divorce parties, and even ancient death rituals. You can see the whole set below, but be sure to check out Wysaski's Facebook and Tumblr for more hilarity.
Recommended Video
Turn Your Old Fruit Into Booze With This New Gadget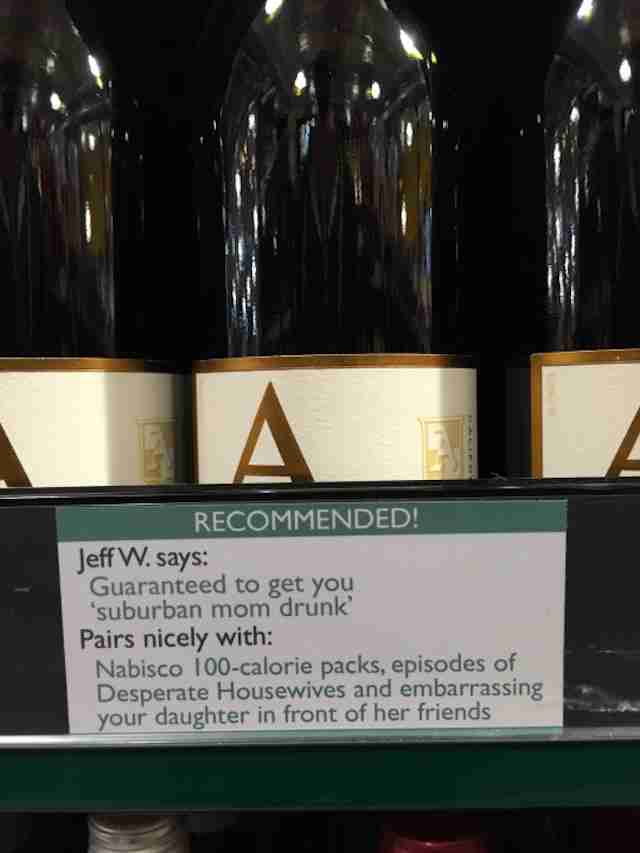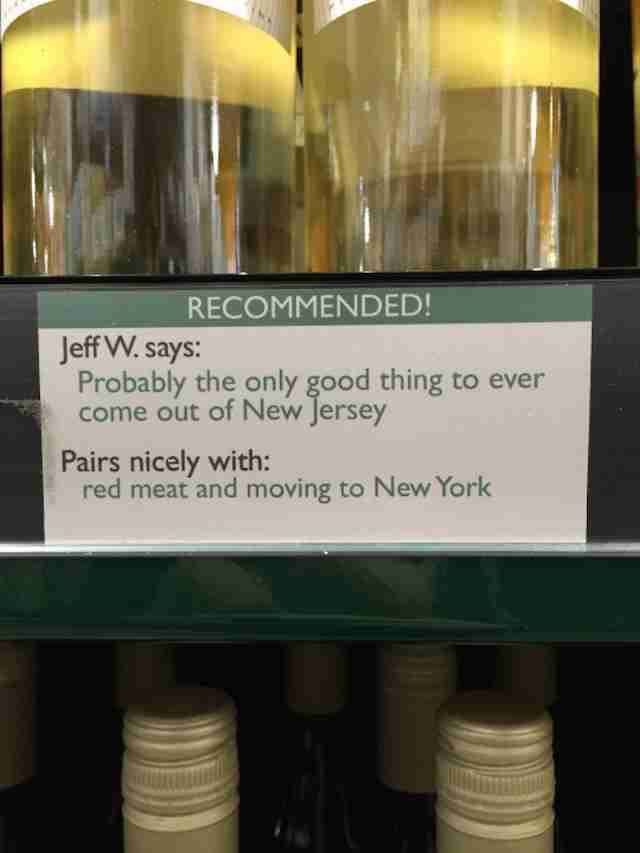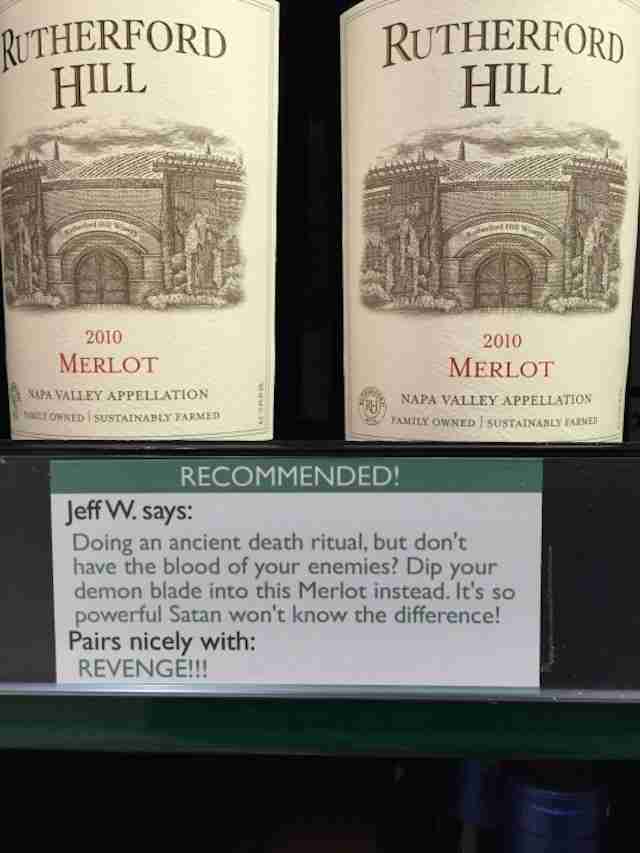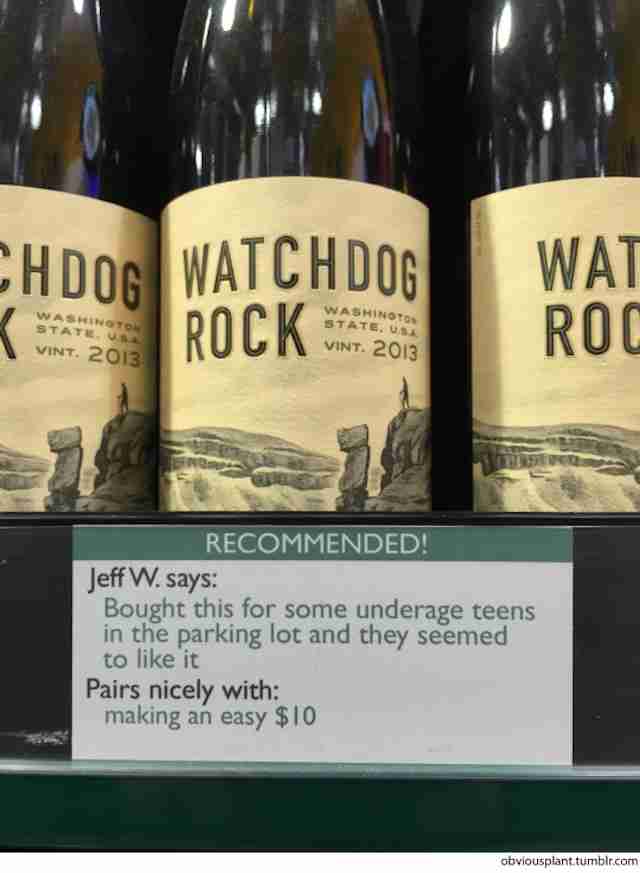 Kristin Hunt is a Food/Drink staff writer for Thrillist, and is always down for a dungeon quest. Follow her at @kristin_hunt.