A morning tipple topped with whipped cream and orange rind shavings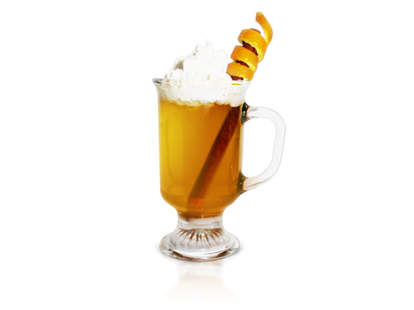 Ingredients:
1 part Kilbeggan Irish whiskey
1/2 part DeKuyper 03 orange liqueur 
1 tsp. sugar 
Orange peel
Cloves 
Cinnamon stick 
Whipped cream 
Instructions:
Place the orange peel and cloves at the bottom of a mug.
Add the whiskey, orange liqueur and sugar.
Stir with the cinnamon stick to combine.
Top with whipped cream and garnish with orange rind shavings. 
Have a favorite drink recipe you'd like to share? Email it to drinks@thrillist.com