While saying, "Kind barkeep, I would enjoy a cold, frosty beer at this moment, thank you very kindly" might get you a good, frosty brew in English-speaking countries, it might not get you as far elsewhere. And considering that knocking back ice-cold local beers is one of the best parts of traveling to another country, it's incredibly useful to know how to request a beer in another language. (Maybe even more useful than knowing how to ask where the bathroom is.) So we've laid out how to order a beer -- complete with a pronunciation guide so you don't look like an idiot -- in 19 countries around the world. Cheers to that!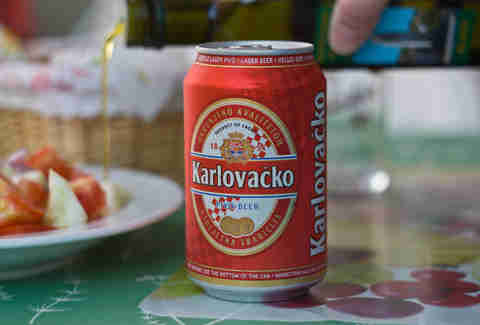 Croatia
Jedno pivo molim (yid-noh pee-voh moe-lim)
France
Une bière s'il vous plaît (ewn be-ehr, see-vooh-pleh)
Germany
Ein bier, bitte (ighn beer, bit-uh)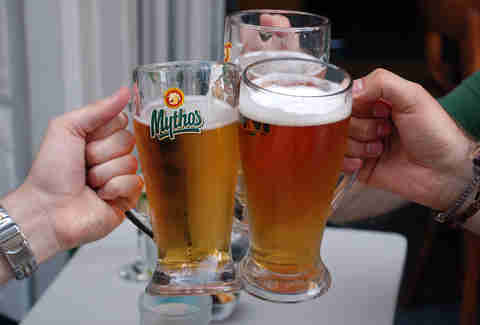 Greek
Mea bira parakalo (mee-ah bee-rah para-kal-oh)
Hungary
Egy pohár sört kérek (edge poe-har short keh-wreck)
India
Muhje ek beer chahiye (moo-jeh ayk beer cha-hee-ye)
Indonesia
Tolong satu bir (toe-long sah-two bihr)
Israel
Ten li bira (ten lee beer-a)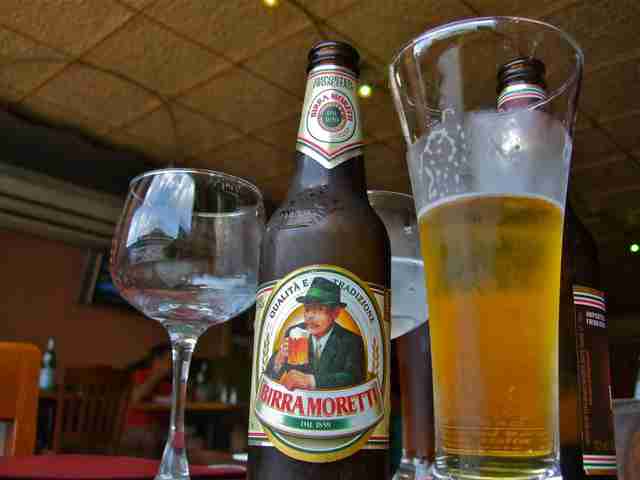 Italy
Una birra, per favore (oo-na beer-rah, pair fa-vo-ray)
Japan
Nama biru kudasai (nama beer-ooh koo-dah-sigh)
Korea
Meckjoo hanjan do jusayo (mek-ju han-jan du joo-se-yoh)
Netherlands
Ik wil graag een biertje (ik vil khrahkh en beer-tyeh)
Poland
Proszę piwo (prohsheh pee-vo)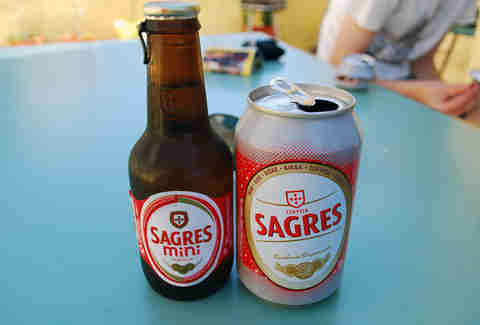 Portugal
Uma cerveja, por favor (oo-mah sehr-vay-juh, poorh pha-vohr)
Russia
Manye pazaloosta butilku piva (mah-nyeh, pa-zah-lu-sta, buh-tyl-ku pee-vah)
South Africa
'n bier, asseblief (uh beer ah-suh-bleef)
Spain
Una botella de cerveza, por favor (oo-na boh-teh-yah de thair-vey-suh, pohr fah-bohr)
Sweden
En öl, tack (ahn url, tahck)
Vietnam
Cyn mot li roo bia (sin-muht lee roo bee-ah)
Sign up here for our daily Thrillist email, and get your fix of the best in food/drink/fun.