If we took a Family Feud-style survey about the best drinking cities in the US, the geriatric respondents might say Vegas or Miami. And like most of their knee-jerk, predictable responses, they would be wrong(ish). So sayeth the survey.
Yes, big cities have obvious appeal, but what about less obvious drinking destinations? We picked the brains of bar-industry badasses for intel on which cities' drinking scenes are glossed over, and which ones are overhyped. Behold, America's most over and underrated drinking cities. Survey says... Vegas maybe kinda sucks.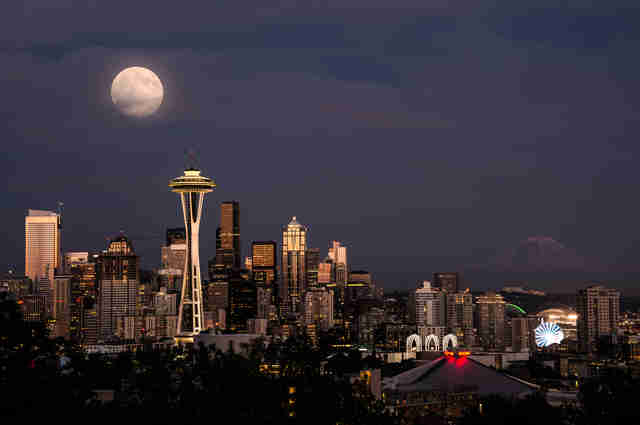 Portland, OR
OVERRATED: Las Vegas, NV
"With apologies to the many talented bartenders there who are doing great work, the overwhelming majority of the place is a fucking hell hole."
UNDERRATED: Seattle, WA
"Most people think that Seattle only has two good bars, but they actually have four good bars. That's like, double."
Ivy Mix, co-owner & head bartender, Leyenda
New York, NY

OVERRATED: Las Vegas, NV
"How many people do I want to anger with this question? It used to be LA, but since the launch of Uber, everything has changed for the better. So, I'd say Vegas -- people go there to party but it's really smoky and that messes up your sense of taste."

UNDERRATED: Seattle, WA
"I'd say Seattle. The beverage community there is fantastic. The bars are top notch, but they are often overshadowed by Starbucks and its seemingly 'better' culinary cousin, Portland."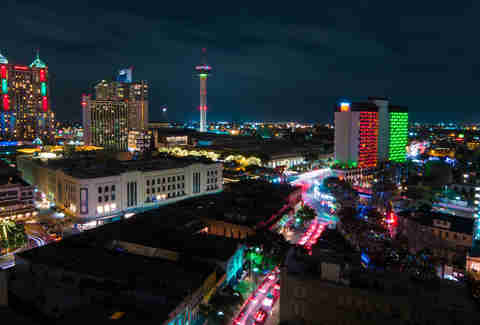 Austin, TX
OVERRATED: Austin, TX
"At the risk of pissing off a lot of folks, I'd say Austin is overrated as a drinking city. Everyone comes here for the live music, which is usually a bunch of tired Stevie Ray Vaughan-wannabe bar bands or acoustic Sublime and Creed covers. Sadly, the norm in Austin is frat-style party bars, and good bars suffer for it because people come crashing through the dives and cocktail bars and treat it like any other Dirty Sixth or Rainey St bar. I might lose it if one more person asks me why we hate America and fun because we don't carry Fireball."

UNDERRATED: San Antonio, TX
"San Antonio goes quietly under most folks' radars, but I love that city. People are always surprised when I tell them about the bar scene there, and they always come back with great reports. There is a lot of local pride poured into that place, and you can feel it in so many of the bars."



Houston, TX
OVERRATED: South Padre Island, TX
"I couldn't find a decent 20th-century cocktail to save my life; some spring break that was. I ended up drinking (cheap beer) and taking ecstasy instead."

UNDERRATED: San Antonio, TX
"Those guys and gals are absolutely killing it right now. Everybody there seems really supportive of one another, too. Plus, there are a bunch of truly great dives like the Texan II and Texas T."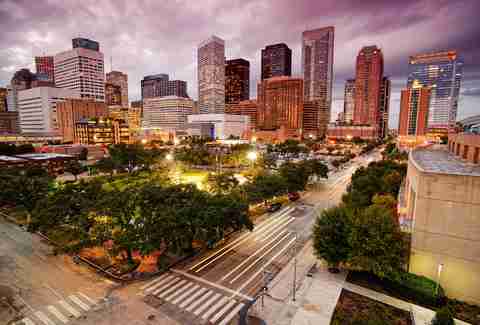 Houston, TX
OVERRATED: Miami, FL
"Everything's expensive, there's a weird automatically added gratuity everywhere, and the drinks -- quite frankly -- aren't that good. Even the really decorated bars are underwhelming. I can only name, like, one bar I really love there.

UNDERRATED: Houston, TX
"We've got some insanely talented people working here, and outside of, like, two bars, we don't get any recognition. We've got great examples of every type of bar you could want, we're just waiting for the nation to figure it out as well."
Andrew Abrahamson, general manager, Seven Grand
Los Angeles, CA
OVERRATED: Havana, Cuba
"I'll also go out on a limb and say Havana, Cuba. The heritage and beauty is there, but a robust and inspirational bar scene is not. Perhaps as the money rolls in, this will change soon -- I hope. It should be one of the world's best cities to drink in."

UNDERRATED: San Diego, CA
"So, so many. I think that San Diego is an absolute blast and it hardly gets the discussion it deserves. From the coolest dives anywhere to the best breweries and beer bars around, to an ahead-of-the-curve spirits and cocktail scene, it truly has it all. Right behind that is Los Angeles. It is still perceived as a 'Hollywood' club and party city. Los Angeles is so diverse with thriving, world-class venues and hundreds of years of bar history. You would need months to experience it all."


Christian Daly, head bartender, The Third Man
New York, NY
OVERRATED: New Orleans, LA
"I love drinking on the street just as much as the next guy but the constant onslaught of college kids and tourists is enough to drive even the most seasoned drinker off the streets."

UNDERRATED: San Diego, CA
"San Diego, I may be prejudiced because it's my hometown, but there are so many great watering holes popping up Downtown -- not to mention one of my favorite speakeasies, Noble Experiment."
Christian Self, head bartender & owner, Bevy
Honolulu, HI
OVERRATED: Las Vegas, NV
"Bottle service, overpriced drinks... need I say more?!"

UNDERRATED: Honolulu, HI
"Honolulu, because we are known for sugary tropical drinks. If you get outside the tourist area, you will find some real gems and world-class bartenders making drinks that are as good as any well-known bar in a large city."
Washington, DC
OVERRATED: Paris, France
"I'm gonna catch so much shit for this but, Paris. I'm an ogre-sized American and I just clash with that city when I'm drinking. It's one of the most beautiful cities in the world and produces so many things I love, but we just don't mesh when I've got a drink in my hand. It's not you Paris, its me."
UNDERRATED: Omaha, NE
"It is home to some of the most creative cocktails. I love bars like The Berry & Rye and The Hive -- zero pretension. There's a great whiskey bar at the Dundee Dell and you can always get a cold beer and a shot. I love that city."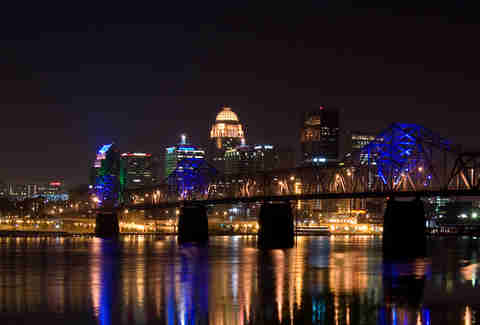 Houston, TX
OVERRATED: Mexican resort towns
"I don't understand why people pay for shitty drinks in a cookie-cutter resort town when you could just as easily go to Mexico City or Guadalajara."
UNDERRATED: Louisville, KY
"Louisville, which is a surprise given all the bourbon sitting around. People talk about distillery tours in Louisville, but the bars throughout that city are incredible! I'd have trouble coming up with a bar I enjoy visiting more than The Silver Dollar."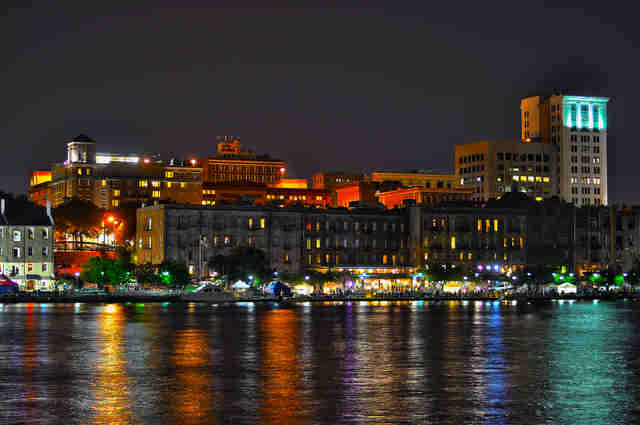 Kent Westmoreland, head mixologist, Cocktail Bar
New Orleans, LA
OVERRATED: Las Vegas, NV
"It's all about the show, not the cocktail. You're not in Paris or New York; it's all papier mâché. Go to an old-school casino and order a gin & tonic."

UNDERRATED: Savannah, GA
"Savannah is under the cocktail radar. The city's signature cocktail, the Chatham Artillery Punch, goes back to the early 1850s. The city still has a regiment of creative bartenders and chefs producing excellent, cutting-edge cocktails and food. The Grey and the bar at the Bohemian Hotel make a trip to this out-of-the-way city well worth your time."

Sign up here for our daily Thrillist email, and get your fix of the best in food/drink/fun.

Anastacia Uriegas is an Austin-based writer. Follow her at @anaurie.