Powdered Alcohol Is Now Legal in America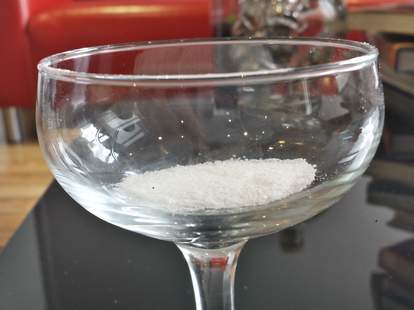 Kevin Alexander/Thrillist
Remember nearly a year ago, when everyone (doctors, the Alcohol and Tobacco Tax and Trade Bureau, bitter Four Loko purists) was fighting over "Palcohol"? It took a while, but it seems that old-fashioned capitalism won this one, as the TTB approved the powdered alcohol for sale in the US this week.
This is technically the second time TTB has given Palcohol the green light. The uproar last year arose when the agency approved the powder, before quickly backtracking over a label issue. Apparently that's now been resolved, and four varieties of Palcohol have been cleared by the feds. But, as CBS notes, that doesn't mean you'll have unfettered access to the boozy dust. States still have the power to regulate alcohol sales, and some (like Colorado) have already taken steps to keep Palcohol off their lawn. The company remains optimistic that they'll have the product out in some markets by this summer, though, so if you consider this an important personal cause, make sure to write your local representative about the virtues of the "Powderita."
Kristin Hunt is a Food/Drink staff writer for Thrillist, and will stick with wine juiceboxes. Follow her at @kristin_hunt.