Meet the man who's tried 30,000 beers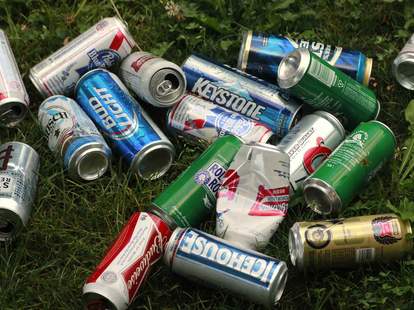 You might've been proud of yourself for trying all the essential Summer beer variety packs, but you've got nothing on one incredibly determined RateBeer user. In an oldie but goodie from Hot Rum Cow, the magazine spoke to Jan Bolvig (aka fonefan), who's sampled over 30,000 beers... since 2006.
Bolvig is a 53-year-old Dane with an unstoppable thirst for new brews. As he explains, he and his wife usually kick back with a beer or two at the end of the day, and he tries to make his a new one every time. Of course, he's also big on beer festivals and tastings, which has all led to his current tally of 34,282 reviews on RateBeer. So what does the man who's tried several lifetimes of beer recommend? His go-to is the Schlenkerla Smokebeer, though he's also into the Girardin Gueuze Black Label. If you haven't tried either, you should probably get on that, seeing as they have the approval of a guy who's tested 34,280 others.
Kristin Hunt is a food/drink staff writer for Thrillist, and thinks Bolvig might be a cyborg. Follow her investigation at @kristin_hunt.