10 reasons tequila is the best liquor in the world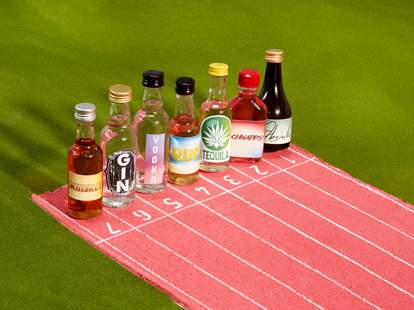 Let's not beat around the agave plant here: tequila is great, and anybody who says otherwise is either misinformed, misled, misguided, or any of a variety of other mis- terms. Here's why:
1. Tequila is life. That sounds like a terrible marketing campaign for a French cologne called "Tequila", but it's true. Why? Because almost everyone who's ever had tequila has "had a bad experience" with tequila. Some people grow from that experience and learn to love tequila. Some people don't. The choice between the two is what existence is all about.
2. Tequila is the only spirit that's universally associated with having a good time, and universally associated with fear. That's even more impressive than being pretty and smart.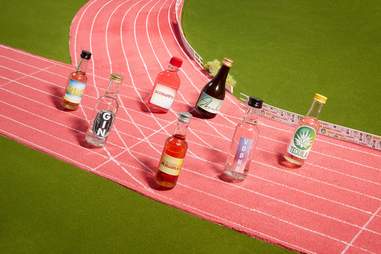 M.A.
3. Tequila is the only booze that can carry an entire iconic song with just its name and nothing else. Try singing that song with "Gin!", or "Schnapps!", or "Armagnac!" -- it just doesn't have the same ring to it.
4. Tequila wins righteous wars. During Mexico's War of Independence -- and even more so during the Revolution a century later -- tequila consumption boomed as the spirit became more and more intertwined with national identity. If our own Founding Fathers had had the choice of "drink tequila" or "dump tea in a harbor" as a means of expressing defiance, they definitely would have chosen tequila.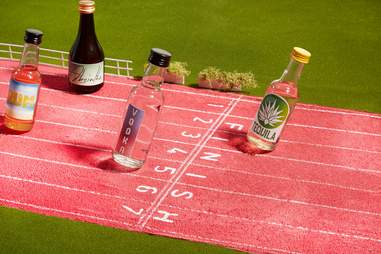 M.A.
5. Tequila has the most resilient character of any liquor. From the mid '80s to the mid '90s, the most popular way to drink it was "the popper", which involved topping a shot-glass with 7-Up, slamming it on the bar, then shooting it while it fizzed. Sometimes during the consumption of your popper you would be spinning around in a barber's chair. Sometimes you would be wearing a fireman's helmet and a pretty girl who definitely wasn't going to sleep with you would slam the shot off your head. Lesser booze would never have recovered from such ignominy.
6. Tequila has the unique ability to make cocktails that are both refreshing and respectable. The Screwdriver: not respectable. The Paloma: very respectable.
7. The natural origin of tequila is so preposterous it sounds like a legend: it can only be harvested from the enormous heart of a large spiky plant that looks like it might want to kill you, 12 years after the plant is born. Oh, and the plant also produces beautiful yellow flowers that are naturally pollinated by a freaking bat.
8. The supernatural origin is no slouch either: apparently the earth goddess Mayahuel breast fed all of humanity with it. Take that, milk.
9. Tequila proves its skeptics wrong with class. Case in point: at some point, someone told tequila, "There is no way you will ever taste good in a coffee-based cocktail." Tequila didn't give up. Nor did it keep trying in that overcompensating, Rudy-like way that seems cute at first but eventually just gets annoying. Tequila just climbed into a cup of java, invited its friends liqueur and nutmeg to join it, and had a casual apres-ski hot tub party.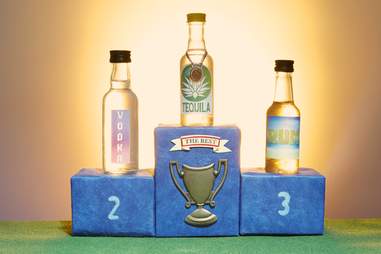 M.A.
10. Lee Marvin once said:
Tequila. Straight. There's a real polite drink. You keep drinking until you finally take one more and it just won't go down. Then you know you've reached your limit.
Like most Lee Marvin lines, this makes no sense whatsoever unless you hear Lee Marvin say it, in his signature "sardonic punch to the face" voice. That's beside the point though. What matters is that Lee Marvin drank tequila. Case closed.