Since we've taken on a beastly 18% beer from our pals at Avery Brewing, when we heard about Sam Adams' Utopias, a 28% ABV beer brewed in very small quantities that retails for a cool $199, we had to have it.
Recommended Video
Florida Keys Seafood Festival
Sam Adams was nice enough to send us a complimentary bottle, which came in this fairly bland packaging. Our expectations were low. 200 bucks for this?!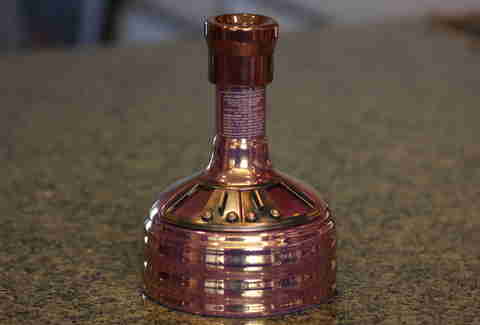 And then we opened it. Ok, that's pretty cool. And what's this? A surprise?


Peek-a-boo, Sam sees you! This bottle provides hours of entertainment even when you're not drinking from it. Speaking of which, it's a fine, high-class addition to any bar. On the downside, it's so laden with gold that even Trinidad James would recommend they throw a little silver in there.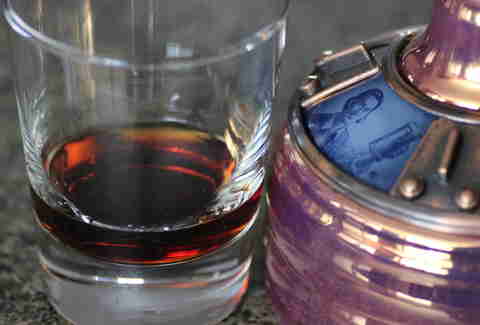 Alright, enough about the vessel it comes in.

How's this thing taste? Not like any beer you've had before, that's for damn sure. It's been barrel-aged in single-use bourbon casks and is blended with a "variety of brews" from Sam Adams' lineup, including Kosmic Mother Funk, a sour ale. It's ideally served at room temperature, and it doesn't have any carbonation.

The Sam Adams folks say there's notes of "honey, toffee, vanilla" along with "dark fruit and molasses" and we couldn't agree more. Every sip tastes different, which gives you a sense of its complexity. We loved the interplay between the tobacco notes and some sweeter vanilla ones, some of which lingered delightfully in the aftertaste.
Bottom line: It's available in November, and they only bottled 100 barrels this year. If you see it in your liquor store, chip in with a few other bros and snap this up. Since it's more of an after-dinner sipping drink, it'll last quite a while. And even when you're not drinking it, you and Sam can always play marathon games of peek-a-boo until it gets old. (It'll never get old.)