This NOLA rye cocktail is bitters and spice and everything nice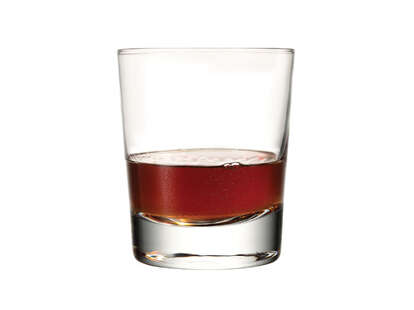 Ingredients:
1 oz. Bulleit Rye
1/4 oz. Stirrings Blood Orange Bitters
1 oz. water
2-3 mint leaves
1 teaspoon Romana Sambuca
Instructions:
Combine ingredients in a cocktail shaker with plenty of ice
Cover and shake vigorously.
Strain into a mixing glass.
Have a favorite drink recipe you'd like to share? Email it to drinks@thrillist.com