Shiner Brewery surprises superfan and the entire state of Connecticut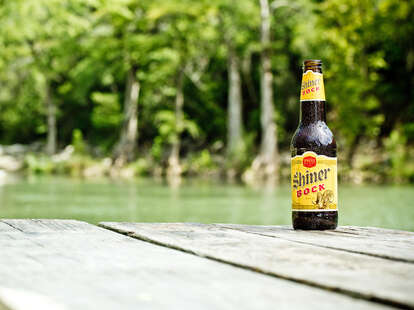 Craig Crutchfield
Craig Crutchfield
The state of Connecticut owes a great deal of thanks to one Scott Kerr, whose love of a classic Texas beer and relentless social-media petitioning has led Shiner Brewery to begin distribution to the Constitution State.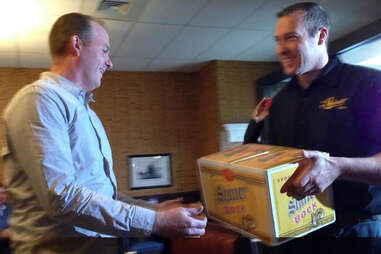 A little more background on this American hero: Scott is 44 years-old and has been drinking Shiner religiously since the early '90s. It was the only beer he would buy. When he moved from Texas to Connecticut in 2004, Scott began driving across state lines to bring back cases and carefully rationed them until he could make his next trip to a neighboring state that stocked the nectar.
In 2009, he joined Facebook with the sole purpose of commenting on every single one of Shiner's posts to "PLEASE BRING SHINER BOCK TO CT". He claims to have typed these words several hundreds of times.

So when the time came for a broader Northeast expansion, the brewery rewarded Kerr's persistence by coordinating with his wife to surprise him in front of his friends and family with a hand-delivered case of the state's very first bottles of Shiner.
And so it is that, thanks partly to the dedicated Facebook comments of one man, the state of Connecticut can now live up to it's nickname as the Land of Steady Habits with a steady supply of Shiner.
Dan Gentile is a staff writer on Thrillist's national food and drink team. The only thing he's ever gotten from making all-caps status updates is unfriended. Follow him to careful capitalization at @Dannosphere.