Do you like going out and having fun? Do you like it when that fun turns into an unexpected and possibly super-weird adventure you'll be telling stories about for years, until you have kids and pretend none of it ever happened?

DO YOU LIKE $100 GIVEAWAYS AND GRAND PRIZE TRIPS TO MEXICO

Then Shots From Last Night is just the opportunity you've been waiting for. Here's the deal:


Use Instagram or Twitter to share pictures, videos, Vines, etc, from your awesome nights out, using the hashtag #shotsfromlastnight.
Share pics, vids & Vines from your awesome days out too -- we don't discriminate.
All of those posts show up on the mega-spectacular Shots From Last Night page.
Every week, Thrillist will give away $100 for the best post. That post will then be inducted into the Shots of Greatness tab. It's one of the highest honors a post can receive.
Post as often as you like, even if you've already won $100 -- if Tom Hanks can win two Oscars, you can win two... Shotzies. Also, if you have a photo or vid from the past that's so good it demands to be included, POST THAT TOO. (If you're on Instagram, just be sure to re-'gram it instead of simply going back and hash-tagging an old post -- it's a tech thing.)
In December, Thrillist will pick the best of the best from the weekly winners and send them and a friend on a joyous pilgrimage to the state of Jalisco, Mexico, the magical wonderland where all true tequila is born.
Seriously, look how magical and wonderlandy this place is: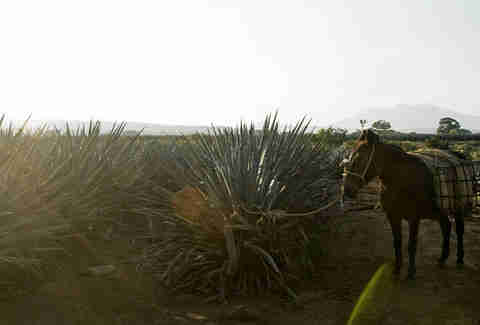 Again, post as often as you like. The more sweet action you put up there, the better your odds, whether it's you clearly having an amazing time with your friends (see below), or you clearly having an amazing time with a werewolf.
To get rolling, check the Get Inspired tab, where you'll find ridiculous, occasionally stupid, sometimes actually-inspiring things Thrillist editors have done, and great spots nationwide to start a night that ends someplace way more random than where you thought it would.