7 Small Beer Cities That Deserve National Attention
Hood River, Oregon

| Courtesy of pFriem Family Brewers
Hood River, Oregon

| Courtesy of pFriem Family Brewers
It seems that whenever a discussion of America's best beer cities starts up, people simply trot out the same old cities over and over. And while it's hard to argue against the prowess of places like Grand Rapids, San Diego, Asheville, Denver, Burlington, and both Portlands, oftentimes smaller cities get lost in their shadows.
The towns on this list are all making huge steps in the world of brewing, and they're doing it despite fewer than 100,000 people calling them home. All are putting forth some serious beer game worthy of your attention... and a visit.
Hood River, OR
Located on the banks of the Mighty Columbia River -- where Lewis & Clark showed up, then got scared away by all the rain -- Hood River is a tiny town of about just over 7,000 at the base of Mt. Hood. But its tiny, idyllic vacation vibe belies a wealth of beers.
The town itself is home to five breweries: the gigantic Full Sail, the iconic Big Horse, and the hugely popular -- and extremely superlative -- Double Mountain, Logsdon Farm, and Pfriem Family Brewers. Add trips to Brian's Pourhouse and the Volcanic Bottle Shoppe and you've got one of the best walking beer tours imaginable… especially considering you can actually drink beer while walking the city. Were that not enough, there are eight more breweries (including Walking Man and Solera) within a 20-minute drive (pro tip: make somebody else drive), plus a wealth of cider-makers located along the area's "Fruit Loop," which is a series of orchards and not toucan bait. So, yeah, Lewis & Clark really blew out by not staying.
While you're there: The Columbia River Gorge is one of the most striking natural landscapes in the country, a place just begging for you to explore by biking, hiking, and kiteboarding.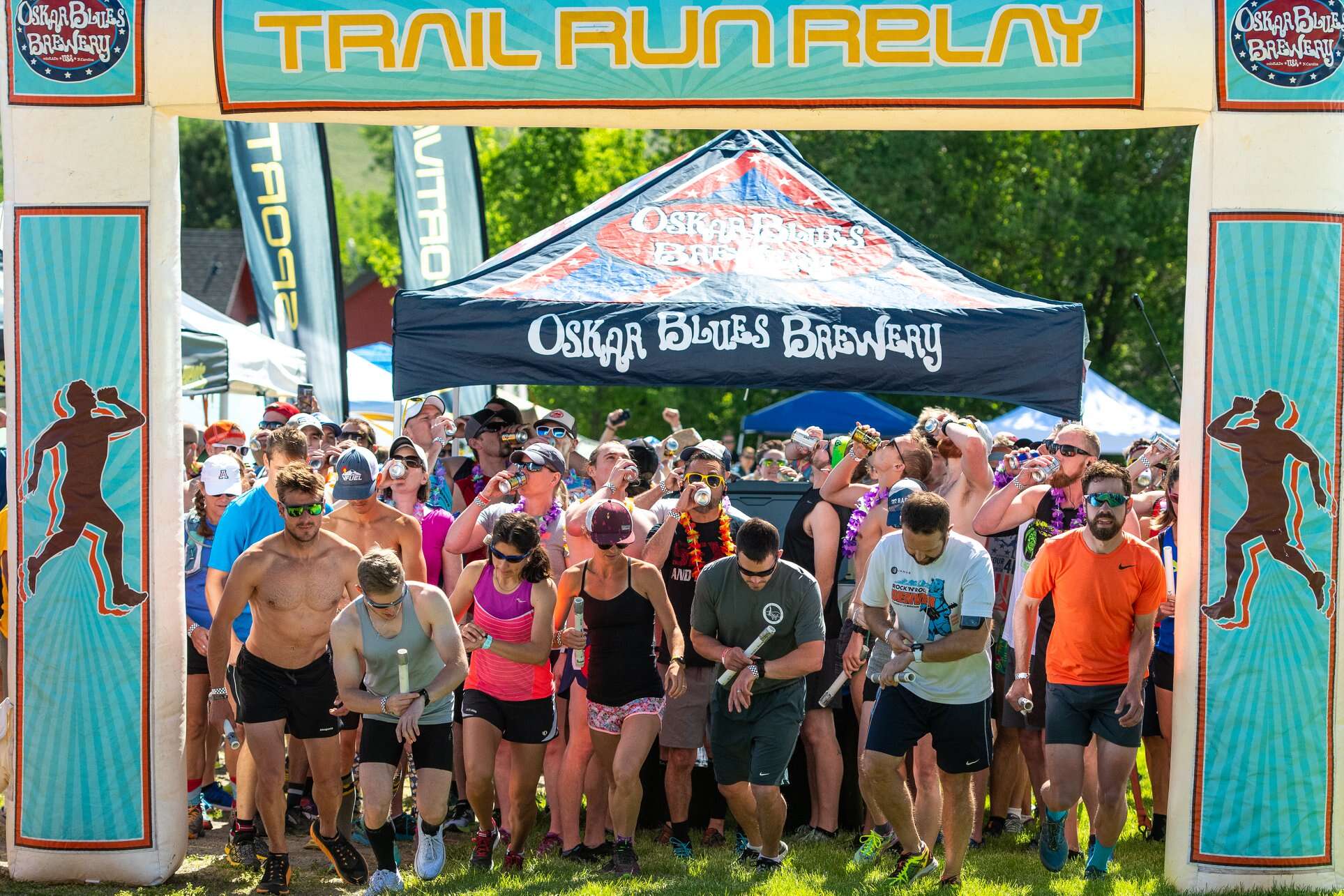 Longmont, CO
As it's located in a state overflowing with top-notch beer, Longmont often gets lost in the mix -- especially since the other towns are major tourist destinations like Fort Collins (New Belgium), Boulder (Avery), Denver (Great Divide), and even Golden (Coors).
But Longmont has a scene of its own, including two gems that have risen to national prominence: Left Hand Brewing and Oskar Blues, the latter also dominating the food scene in town with a burger joint (CHUBurger), a Mexican spot where you can get your bike tuned up while you drink at the bar (CyclHOPS Bike CAN-tina), and a pub (Oskar Blues Homemade Liquids and Solids), all of which offer food sourced from their own farm. But the big dogs aren't the only games in town, with breweries like Grossen Bart, Pumphouse, and 300 Suns, and others adding to the tiny town's enormous beer cred.
While you're there: Grab a growler and some cheese from dairy oasis Cheese Importers, then head over to Union Reservoir for a lazy day on the lake.
Santa Fe, NM
It might be the capital of New Mexico, but Santa Fe is often eclipsed by Albuquerque when it comes to beer and outdated Breaking Bad references. But with eight solid breweries -- plus a meadery -- the state's capital holds its own. And with temperatures jumping from sweltering to sub-zero, it's a good thing the city's brewers are equally savvy with sessions and winter warmers.
The Turquoise Trail's Santa Fe Brewing and Duel pump out an impressive array of Euro-style beers, while joints like Second Street and Blue Corn supply drinkers with more American-style sipping beers. Hell, with Falcon pumping out mead, this is an impressively diverse, rounded-out drinking culture that takes its influences from the European tradition more than its Southwestern charm lets on.
While you're there: Game of Thrones fans are advised to get to House of Eternal Return, a super trippy haunted house-esque psychedelic attraction co-founded by George R.R. Martin.
Traverse City, MI
Kalamazoo and Grand Rapids get most of the attention on Michigan's brew scene (and rightfully so), but three hours North, in the vacation haven of Traverse City, there's damn near as much beer as there is water in the Grand Traverse Bay. Ok, maybe not that much. But still, a shi*t-ton of beer.
We're talking more than a dozen breweries in the immediate area of a 15,000-person town also known for wine: among them local legends Right Brain, Mackinaw Brewing Company, a hub of the award-winning Jolly Pumpkin, and the Filling Station, which pours its suds in a converted old train depot from the 1880s (luckily, the taps have since been cleaned). It's also home to one of the nation's very best beer bars, 7 Monks. During tourist season, out-of-towners flock to the town, sipping beers overlooking the bay. Locals predictably post up all year long, and sip on a variety of winter warmers when Michigan goes sub-zero.
While you're there: Switch up your boozing with a trip to the Traverse-adjacent Old Mission Peninsula, where nine wineries dot the scenic shoreline and make up one of the country's most unexpectedly incredible wine regions.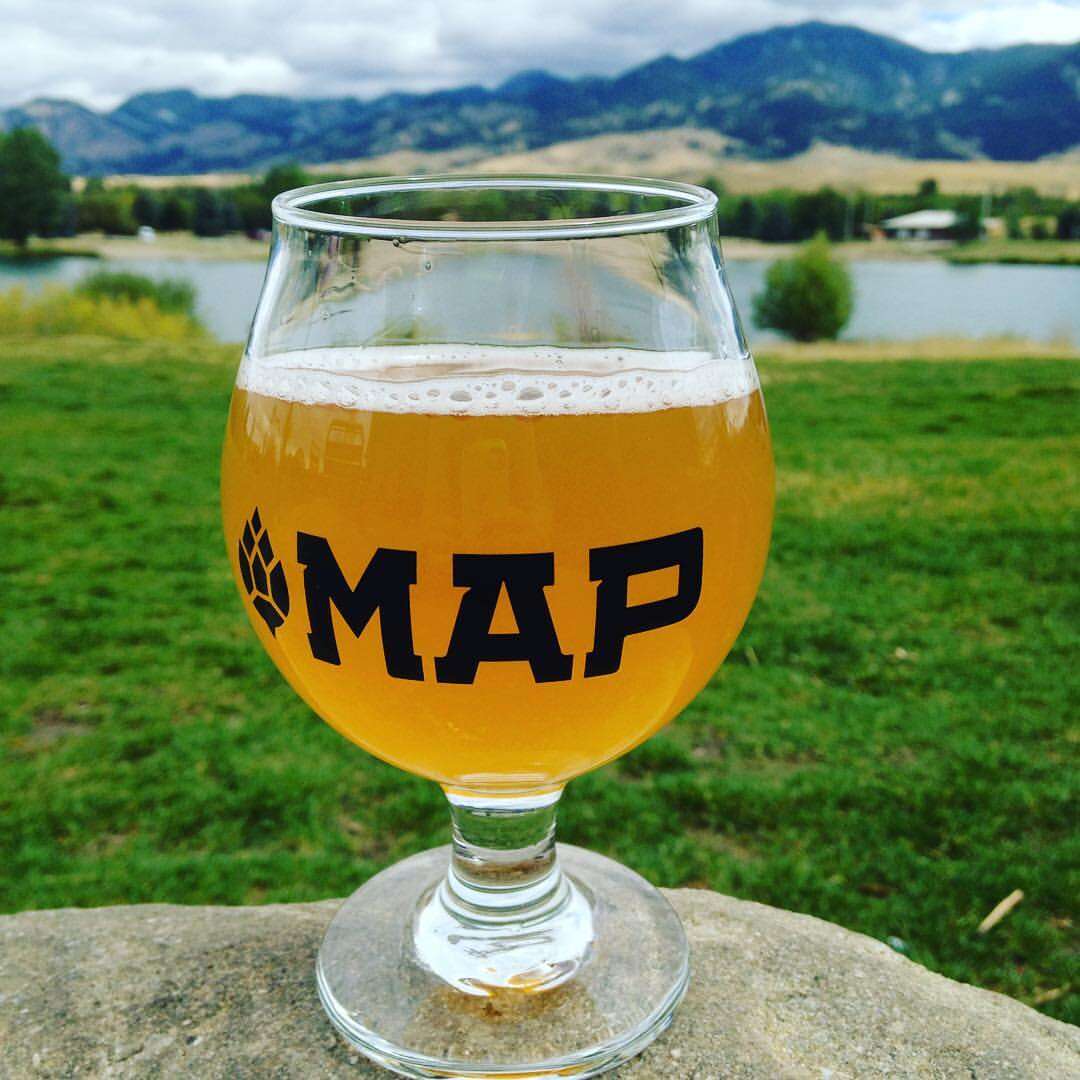 Bozeman, Montana
Make no bones about it, Montana's quietly been creeping up the ranks as one of the best states for beer, period, with Missoula serving as a world-class beer city and great breweries scattered throughout. But Bozeman's been slowly sneaking up thanks to an increasing number of great breweries plopped into the small-town western oasis smack in the middle of one of the country's best natural gateways.
The big little city -- as in, big for Montana, tiny for anywhere else -- punches well above its weight, with nearly a dozen breweries keeping thirsty locals satiated and travelers' growlers full for inevitable adventures in the Montana wilderness. With the sound of bluegrass never far away (a plus for many, a reason to drink more for some), the small town's perfect for walking to sample wares like the experimental ales of Mountains Walking, al fresco pints at MAP, and on-trend hazy IPAs and other of-the-now concoctions at White Dog. There's even a cowboy-favorite, the rough-and-tumble Outlaw, proving that even folks on dusters here are down for craft beer.
While you're there: We hear there's a nice little park nearby, something with a massive supervolcano simmering underneath. Yellow Rock? Something like that. We hear it's very nice.
Bloomington, Indiana
A couple years back, we declared that the beer scene in Bloomington was poised to blow up, and… well, it's still simmering. But that doesn't meant that the sleepy little hub of college sports and indie music isn't percolating before a boil. The place houses just over 80,000 people, but it's got a beer scene most bigger cities would envy, with dozens of craft-focused beer bars and a handful of standout breweries in the mix.
The immensely popular Upland Brewing has anchored the local brewing scene since 1998. Riding Bloomington's recent craft beer wave, Upland expanded to a brand-new west side production facility and taproom in 2012. Both locations pour a rotating bounty of bomb-ass brews like the citrusy Campside session IPA and a bevy of sours. The elder Bloomington Brewing Company -- a local haunt just steps away from Indiana University -- has abided by the laws of good beer and good pizza since 1994, when it let loose Hoosier favorites like favorite Kirkwood Cream Ale. New kids on the block Function Brewing and Quaff ON! Bloomington are heading up the herd these days, with a constantly expanding fleet of innovative, style-busting brews guaranteed to keep both the punks and the jocks in good spirits throughout the school year. And newcomers are slowly joining the pack. Keep watching. You'll see.
While you're there: You have to go to a tailgate. Or just go drink in a parking lot for good measure. Maybe the one outside the original Steak & Shake.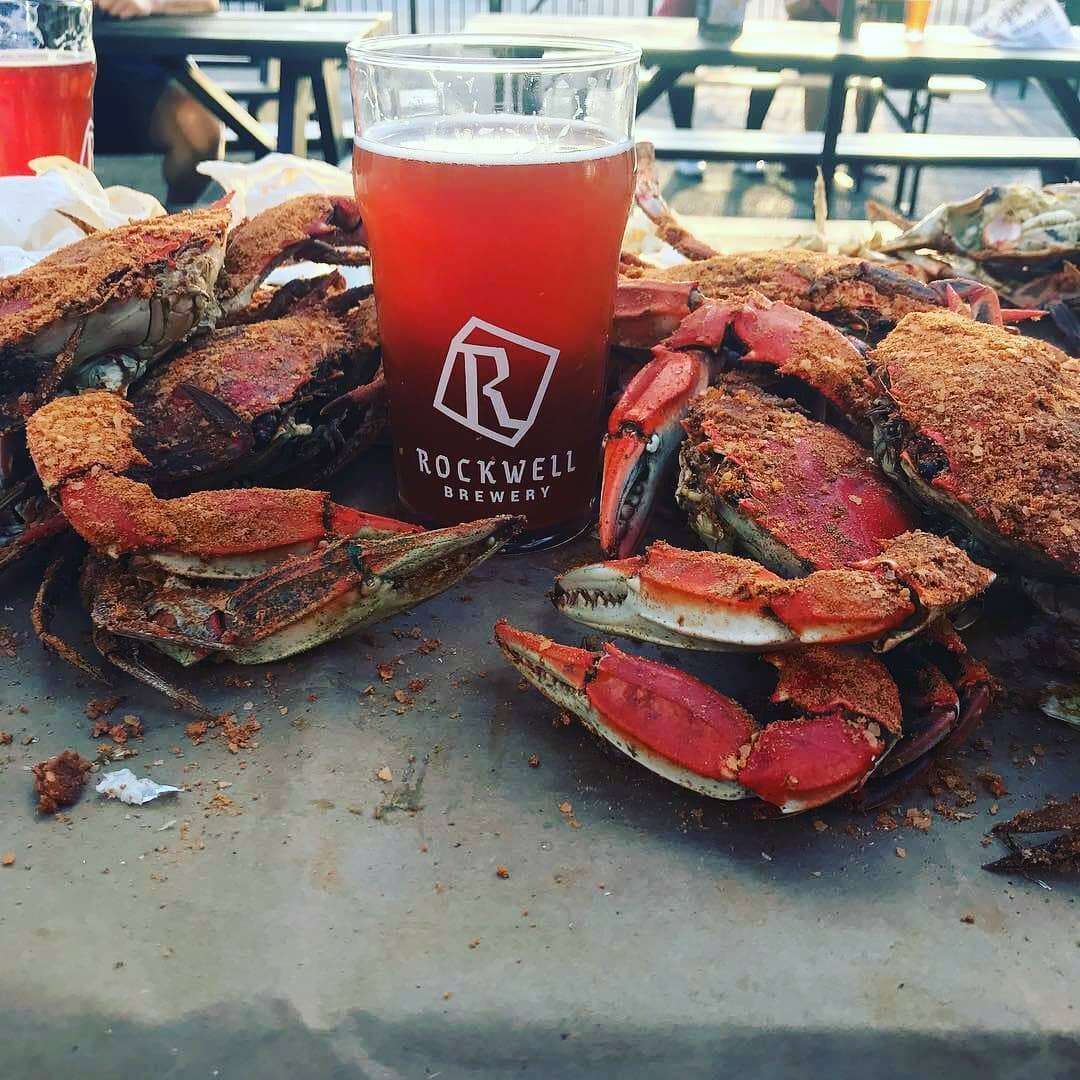 Frederick, Maryland
Frederick's technically part of the DC/Baltimore metro areas, but the historic little hamlet couldn't be further from the chaotic metropolitan bluster, with its covered bridges, 18th-century architecture, and general timelessness. Oh, and they've got beer. Lots and lots of beer, proving that Maryland's way more than crab cakes and old The Wire references.
The centerpiece of the city's brew scene is undoubtedly Flying Dog, the iconic brewery that put Maryland on the brewing map back in 1990 and has continued to pump out inventive beers, including one with Old Bay (the label art by Hunter S. Thompson collaborator Ralph Steadman probably helps). Brewer's Alley shells out its kolsch and IPAs in the very same building that housed Frederick's original brewpub back in 1901, Monocacy brings the sour with its refreshing gose, and Rockwell keeps things new with a roster of beers that embrace the beer cocktail movement. Things even extend into the country, where nearby Milkhouse takes the farmhouse designation literal. Hey, any excuse to go through a covered bridge is a good one, especially if it means beer.
While you're there: You'd be doing it wrong if you didn't do some sort of Civil War-related activity, like visit the Monocacy Battlefield or the Museum of Civil War Medicine, which apparently included more than just lopping limbs off willy-nilly.
Sign up here for our daily Thrillist email and subscribe here for our YouTube channel to get your fix of the best in food/drink/fun.

Andy Kryza is a senior editor on Thrillist's Food & Drink team. He grew up in a town known neither for beer nor scenic beauty. Follow him to weird tales of Flint River canoe voyages via @apkryza.
Meredith Heil brought some mad hoosier knowledge this story.