Welcome to Tapped, where the brightest minds in beer pour out their suds-soaked knowledge. Drink it all in, right this way.
Back when years started with "19," America's craft beer scene was still in its infancy. And if you'll indulge this weak metaphor for a little bit longer, Stone is now everyone's daddy, having just turned 20. It's also one of the biggest craft breweries in America, having basically changed the face of craft brewing with great beers ranging from the Enjoy By series to Smoked Porter. If anyone ever accused Stone's folks of being Arrogant Bastards.
Which is to say, Stone Brewing Co. co-founder Steve Wagner is surrounded by world-class beer, but what does he drink when he's not drinking Stone? Well, we asked and he gave us five. (Not all at once, obviously. That'd be messy.) Wagner filled us in on his favorite beers at the moment, and told us that in celebration of the company's 20th year of brewing delicious brews, the brewery's re-brewing some of its anniversary beers, like the 6th Anniversary Porter. That's right. This dude gives us presents for his anniversary. Who's the bastard now?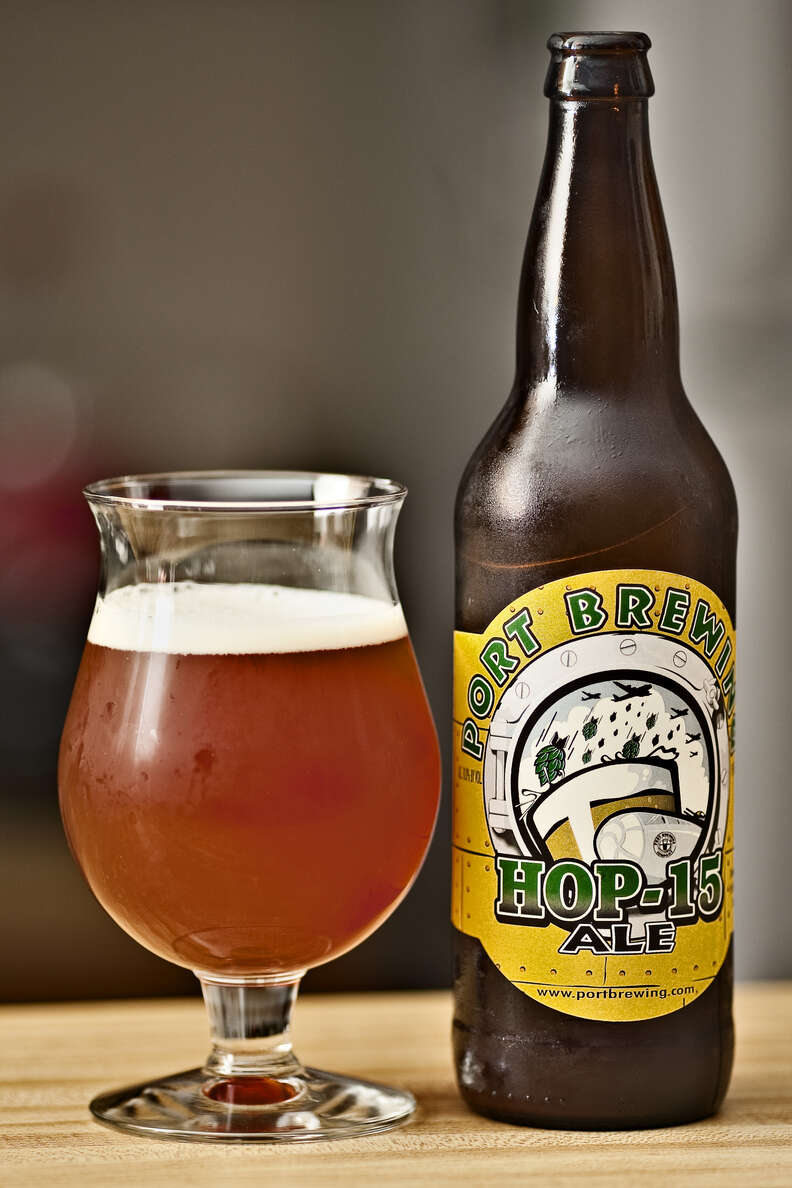 IPA, 10%
San Marcos, CA
"It only comes out twice a year, and one of those times is March [Editor's Note: The other is August!]. There's still a little around, and I've been drinking that while it's here. You've gotta get it before it's gone -- it's an awesome IPA.
"It's called Hop-15 because it has 15 hop varieties in it. It's a double IPA -- around 10%. It's got an amazing hop character, but it's hard to pick out individual things with that many hop varieties in there. There's a lot going on! There's definitely some piney, citrusy-type [notes], but also some tropical fruit. It's a kitchen sink-type thing, and it's completely amazing."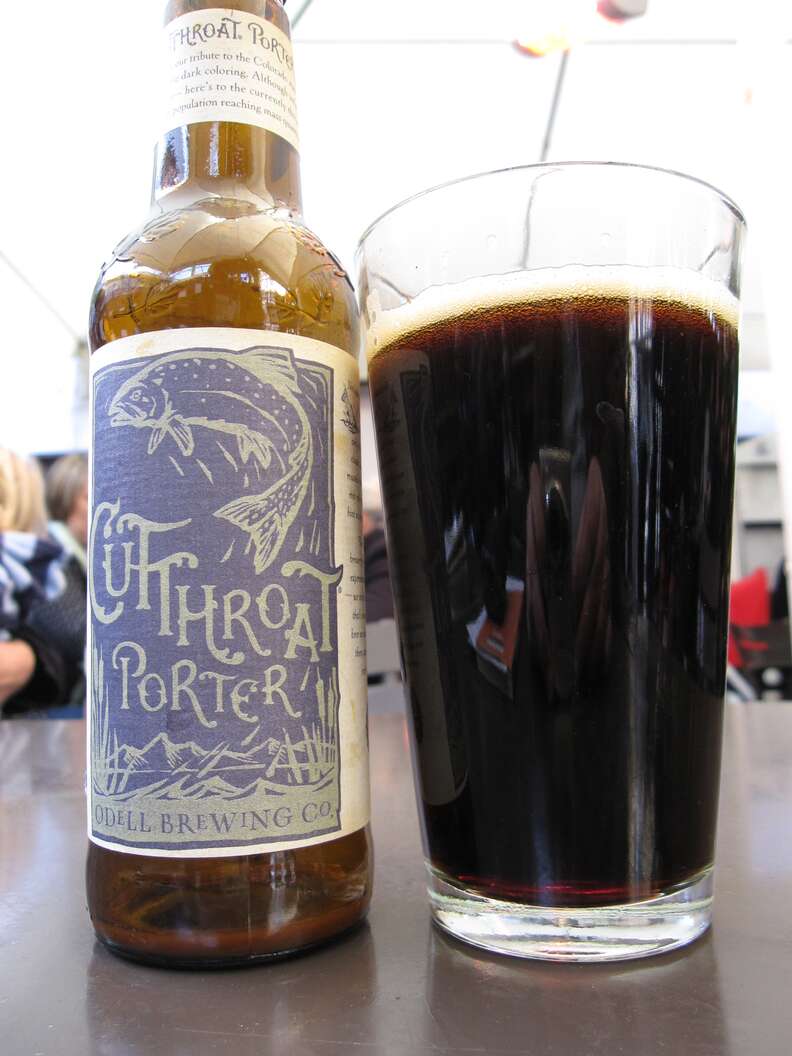 Porter, 5.1%
Fort Collins, CO
"I was in Boulder for a Brewers Association board meeting recently and got reacquainted with Odell's Cutthroat Porter in the bar at the Boulderado. A really well-made London-style porter with a nice roastiness, coffee notes, and a moderate ABV. I have always enjoyed a really good porter, and it was perfect for a cold day in Colorado."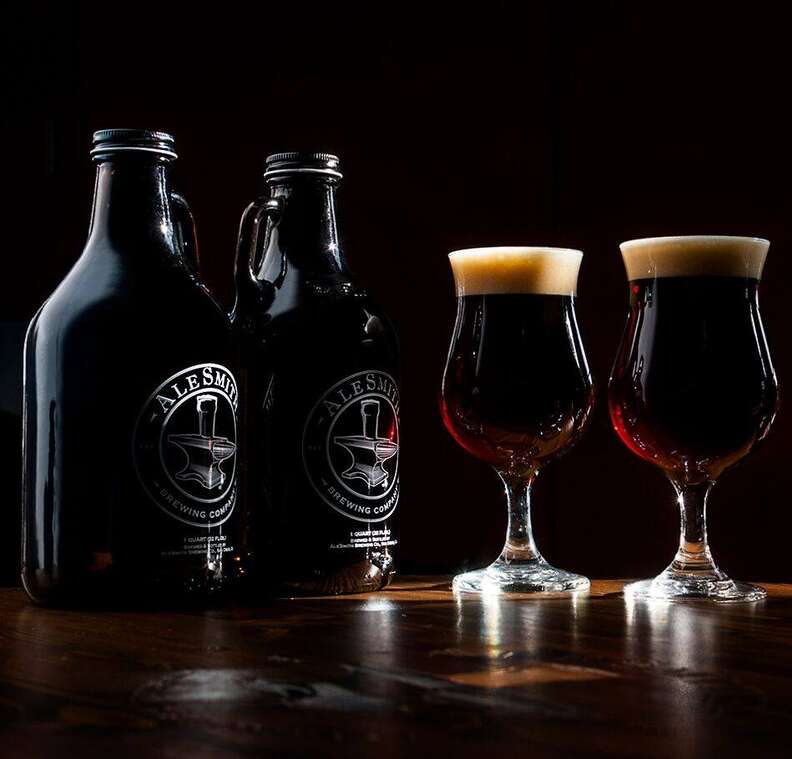 Brown ale, 5%
San Diego, CA
"This is one of my nightcap go-tos when I'm out drinking beers. I like to finish with an AleSmith Nut Brown. It didn't used to be bottled, but it is now. Just a classic English nut brown. Great malt character. Low ABV, which is a good way to finish the night. And it's a nice change from IPAs, which is mostly what I drink."
IPA, 6.25%
Santa Rosa, CA
"It's one I drink regularly. The beer has an emotional connection for me. When Greg (Koch) and I moved to San Diego to start Stone, that was one of the few IPAs available around town at the time. And it had a profound impact on us. We became friends with Vinnie and Natalie from Russian River.
"If you know the story, Vinnie was brewer/owner of Blind Pig Brewery in Temecula, which is pretty close to San Diego, back when we started Stone. There's a connection there. It's still a great IPA, and it was highly influential in my brewing career."
IPA, 7.3%
Flagstaff, AZ
"[This is a] really nice unfiltered IPA with plenty of tropical fruit in the nose and a nice citrus flavor. I had it on draft, but it comes in a cool 16oz can where the entire top of the can peels off when you open it. Bonus!"
Sign up here for our daily Thrillist email, and get your fix of the best in food/drink/fun.
Lee Breslouer is a senior writer at Thrillist, and loves him some Odell. Follow him to CO beers: @LeeBreslouer.