How Craft Breweries Are Saving the Planet, One Pint at a Time
Shutterstock/Jennifer Bui
Shutterstock/Jennifer Bui
For Kona Brewing Company in Kona, Hawaii, the term "green beer" has nothing to do with frothy, artificially-dyed St. Patrick's Day swill. The 25-year-old craft outpost -- beloved nationwide for its crisp, easy-drinking Longboard Island Lager and equal parts floral and crushable Big Wave Golden Ale -- has maintained a deep commitment to progressive environmentalism since day one, and for good reason. It's tough to ignore Mother Nature in a state so prized for its breathtaking, remote, and sometimes unpredictable natural landscape, where living in harmony with the earth is essential to the "way of aloha."
"This brewing company was created by a father-son team, Cameron Healy and Spoon Khalsa," says Billy Smith, senior director of operations at Kona. "They recognized they had an opportunity to bring craft beer here to Hawaii but they wanted make sure they did it in the way of Hawaii, in the way of aloha, and that really means giving back to the community and also making sure that we minimize our impact on the environment. So from the beginning, it's been a big part of our ethos."
Kona's modest Big Island brewpub is a staple in the laid-back seaside town, drawing a steady stream of locals and tourists alike with a constantly rotating selection of flagship and one-off exclusives. And eco-friendly practices are everywhere you look, from transforming spent grain from the brewery into housemade pizza crust to watering onsite veggie and herb gardens with captured air-conditioner runoff.
"Between the pub and the brewery, we're at somewhere around 95% waste-diversion going into landfills," reports Smith.
It should come as no surprise, then, that when Kona recently broke ground on a brand new 30,000-square-foot production facility just down the road from their original brewpub, they decided to ramp up their conservation efforts even further. The move falls squarely in line with continued investments throughout the greater industry.
"Sustainability has always been an important consideration in the craft beer industry," says Matt Gacioch, the official sustainability ambassador for the Brewers Association, a national trade organization. "The pioneers of craft beer pre-1990 were already finding creative ways of disposing of waste, giving spent grains to farmers and improving the efficiency of their operations. That said, the leaps in technology and wider awareness of sustainability issues in the past decade have led to even more impactful innovations, as well as a broader swath of craft brewers implementing formalized sustainability programs and initiatives."
As larger producers pave the path to more intensified levels of stewardship, smaller breweries like Kona are able to look to leaders in the field and learn how to adapt and add upon some of those previous advances as they grow and expand.
"Our current brewery does 14,000 barrels a year, and this new one is going to be doing 100,000 once we hit the full capacity," Smith explains. "We realized we had a great opportunity to take a lot of the technology provided by the industry and apply it so that we can keep minimizing our impact."
Getting a jump on their state's goal to reach 100% renewable energy by 2045, Kona's plans include installing a state of the art solar-plus-battery storage system capable of harnessing Hawaii's powerful sun to provide 25% of their overall power needs. They're also developing a C02 reclamation center that will allow them to syphon off gas produced naturally during fermentation for use later in the brewing process. The reclamation center is particularly helpful on an island where access to C02 is extremely limited, and it could eventually hold an even greater value for the community at large.
"One thing that's challenging, living out here in Hawaii, is that there's no CO2 manufacturing out here," says Smith. "All the CO2 gets shipped into Oahu, where it's processed and then shipped again to the islands. It's very labor intensive and has a huge carbon footprint. With our system, we'll actually be CO2 independent. And if everything goes right, we'll even be CO2 positive and able to work with individuals in the community that also rely on CO2. There's a company down the street that grows algae for healthcare and they use CO2 through the process, so we've been in talks with them about future possibilities."
Another major issue? Water. Even though Kona's surrounded by water as far as the eye can see, the relatively small island's ability to clean and recycle all that water is limited and a brewery their size would have a serious drain on both city water usage and wastewater treatment. That's why they're incorporating their own wastewater processing plant into the facility. The modified plant will clean water used in house through aerobic and anaerobic procedures and repurpose it for external uses like washing down kegs, floors, and brewing equipment, minimizing their need for city-supplied water by 50%. This method also has an added benefit: Extra power.
"One of the byproducts of the process is methane gas," Smith explains. "We're going to be taking that methane gas and creating electricity to power the water-repurpose system, so there will be no energy needed for that system to run. It's always cool when you get to close the loop."
According to Gacioch, Kona's steadfast adherence to "the way of aloha' speaks to something inherent to so many craft breweries, even those that don't find themselves sandwiched between a towering active volcano and the crashing waves of the Pacific Ocean.
"Sustainability is as much about local context as it is about global impact, so whether it's a small brewer on a farm in rural Ohio or a mainstay in the heart of Portland, Oregon, there will often be examples of sustainability leadership wherever you look," he says. "Craft brewers are artisans -- they're closely tied to their communities. In this way, an environmental and social consciousness is commonly at the core of how their values are translated into the beer they create."
This Earth Day, treat yourself (and the environment) to a cold one from an eco-friendly craft brewery like Kona and while you're at it, check out these eight other sudsy innovators soaring to the top of the sustainability charts. The planet will give you a big mahalo.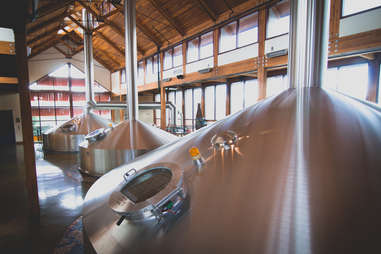 Fort Collins, Colorado
This 100% worker-owned Certified B Corporation has been on the frontlines of the sustainability movement since its 1991 inception. Today, they continue to push the envelope by incentivising their employees to bike to work, funding external conservation and alternative power nonprofits to the tune of $16 million, and closely monitoring their own waste disposal and water usage. According to their 2018 Force for Good report, 99.8% of the brewery's total waste was diverted from landfills in 2017.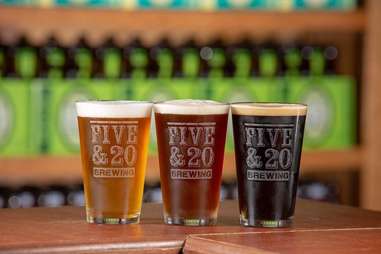 Westfield, New York
This combination brewery/winery/distillery goes a step further than donating spent grain to dairy farmers. Since 2016, the upstate operation has been using their brewery byproducts to create a sustainable food chain for farming high-quality fish like trout and salmon in partnership with TimberFish Technologies. They also source many of their ingredients from their 80-acre onsite farm, giving a whole new meaning to "drink local."
Eugene, Oregon
One of Oregon's most celebrated craft specialists, this 23-year-old standby currently holds the title of 35th largest craft brewery in the US. In addition to getting a portion of the energy needed to power their brewery and taproom from solar panels and buying carbon-offset credits to take care of the rest, they also source as many ingredients as possible from the surrounding region, use beer bottles made from up to 60% post-consumer glass, and back a whole host of worthy nonprofits through their long-running Beer Is Love program.
Brooklyn, New York
This world-renowned Williamsburg outfit was well ahead of the curve when they established their own "Green Team" in 2013. The group went on to implement many eco-focused initiatives, including buying and installing energy-efficient equipment like air compressor systems, all-electric forklifts, and pallet jacks, and converting all lighting to LED, among other updates. The company also provides tons of support to local and national conservation nonprofits like GrowNYC and the Arbor Day Foundation.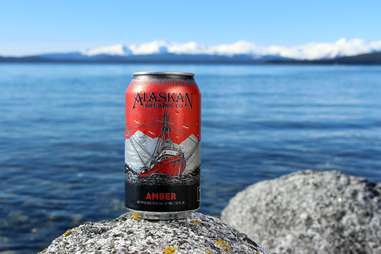 Juneau, Alaska
The 49th state's premiere craft purveyor pioneered the very CO2 reclamation concept Kona plans to utilize, and that's just one aspect of their three-decade-long crusade against waste and emissions. They also donate 1% of all proceeds from the sale of their Icy Bay IPA to the Coastal CODE program, an organization dedicated to preserving ocean and waterway health, lend their support to animal-related nonprofits like rescues and humane societies, and in 2011, developed a groundbreaking steam boiler that runs on spent grain.
Richmond, Virginia
Crowned Virginia Green Brewery of the Year in 2015, this multi-award-winning Richmond original has the distinction of being the state's very first 100% renewable energy-fueled brewery, thanks to a combination of solar, biomass, and wind power. As if that weren't enough, all of their packaging stems from recycled material, they use more Virginia-grown ingredients than any other brewery around, and they've raised more than $50,000 for the James River Association, an area conservation effort benefiting a once-thriving local waterway.
Portland, Maine
When this Southern Maine beer-geek destination made a promise to significantly up their usage of locally harvested ingredients in 2017, they weren't kidding. That year, they incorporated 115,000 pounds of New England grain into their Belgian-inspired fleet and more than doubled that amount to 280,000 pounds in 2018, putting them well on their way to achieving their goal of 1 million pounds by 2021. Other creative conservation efforts include working with ReCORK to transform used corks into yoga blocks, sandals, and other gear; recycling packaging materials; and donating the all the money gained from recycling the metal wire cages off their specialty 375 ml and 750 ml bottles to a nearby arts and technology high school.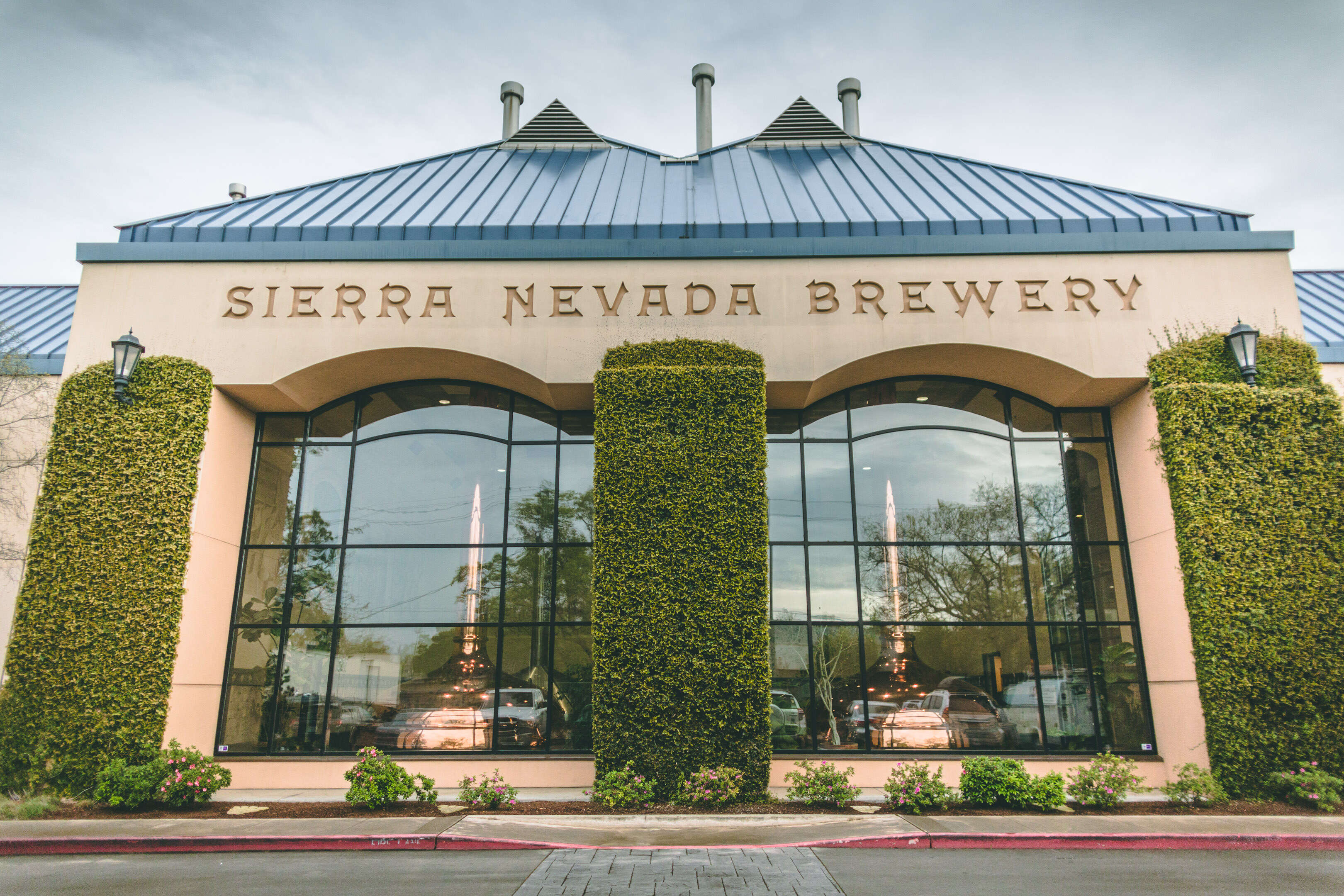 Chico, California
As one of America's oldest and largest craft breweries, this iconic California giant takes its environmental responsibility very seriously. Over 10,000 solar panels and four 250 kilowatt co-generation hydrogen fuel cells provide the Chico facility with more than 50% of its electricity while 2,200 panel slight up the company's more recent North Carolina addition. They also operate their own CO2 recapturing and water treatment systems, rely on high efficiency brewing equipment to monitor resource usage with razor-sharp precision, and, get this, fuel up their beer delivery trucks with spent vegetable oil the convert to biodiesel in an onsite processor. And that's just scratching the surface! Click around these interactive maps if you really want to nerd out about Sierra's sustainability genius.
Sign up here for our daily Thrillist email, get Eatmail for more food coverage, and subscribe here for our YouTube channel to get your fix of the best in food/drink/fun.