Hattori Hanzo, worry no more... about your tequila going bad. The ingenious folks over at Patrón have partnered with jewelry designer David Yurman to make the most badass tequila bottle stopper of all time: one that looks like a gold-encrusted sword.
The weighty, hilted wonder comes in its own case with a bottle of Patrón Añejo, and'll make you feel like the opposite of King Arthur, kinda, when you use it to stop all those sweet agave juices from escaping.
Recommended Video
Hopsy Gives You Fresh Beer From the Tap in the Comfort of Your Own Home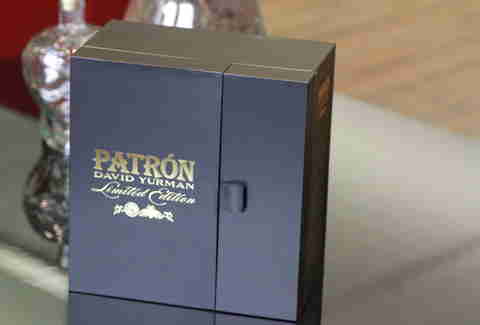 The case is monolithic in a way that would have those 2001: A Space Odyssey apes going absolutely bananas, and'll make you the envy of all your friends. Whether you're a tequila fiend or just a casual drinker, this is one drinking accessory that is just a cut above the rest. Snag it at select shops in NY, Chicago, and SF.
Adam Lapetina is a food/drink staff writer at Thrillist, and was totally the person who introduced Pizza to Bagels back in the day. Read his musings on Twitter at @adamlapetina.