You've probably been wondering why the only thing better than crushing a few of your favorite craft beers is crushing a few cans of your favorite craft beers? Well, the answer is that cans is another word for boobs! actually get those craft suds colder and keep them fresher. So, check out our list of the 33 sweetest craftiest suds you can find clad in metal, below:
Bombshell Blonde, Southern Star Brewing Company: No craft brewer from Texas had ever messed with cans before Southern Star put this rich, creamy golden colored ale in one.
3Beans, Sixpoint Craft Ales: Made with chocolate cacao husks from NYC's Mast Brothers, infused with fresh cold brew from PDX's Stumptown, and then aged on oak, this brew can only be from one place: Brooklyn.
8-Bit, Tallgrass Brewing Co.: These video game-inspired suds are made with a "hop-rocket", which is actually a stainless steel vessel they cycle the beer through to give it more hop flavors/aroma, and sadly not the space vessel drawn on the can.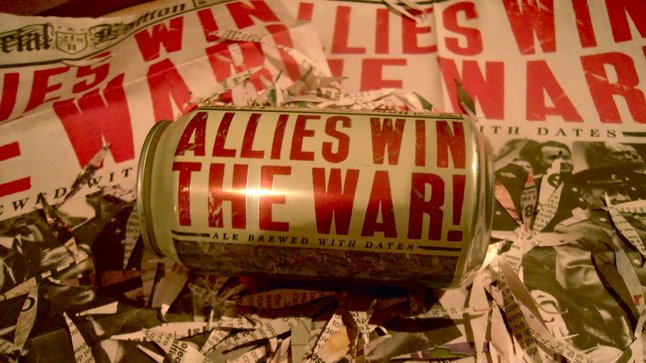 Allies Win The War!, Ninkasi Brewing Company & 21st Amendment Brewing: This collab superimposes the faces of the guys from Eugene/San Francisco who made it over those of Churchill, Roosevelt & Stalin to celebrate the idea of rivals coming together to make a date-infused strong ale and remind you THAT WAR IS HELL!!!!... or something.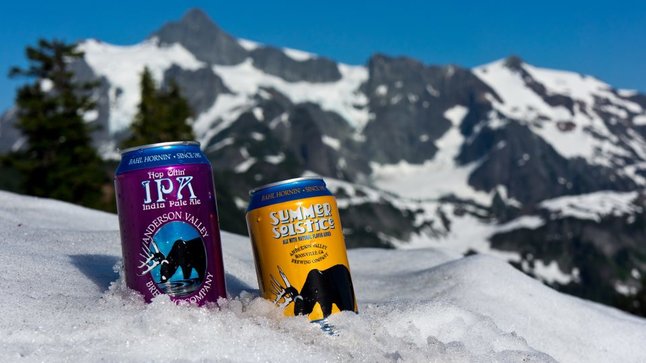 Photo by Matt Mioduszewski Hop Ottin, Anderson Valley Brewing Company: This West Coast IPA's made by a crew whose motto is "bahl hornin'," which means "good drinkin'" in Boontling, a dialect that's apparently spoken in the Brewery's home-base of Boonville, CA, but no fact checker really wants to go there and find out for sure.
Purple Haze, Abita Brewing Company: Brewed with real raspberries that give it a tartly sweet taste, this subtly purple-colored beer is presumably pictured with Abita's Amber 'cause that's the name of the girl who collected all those beads in the suds-maker's spiritual hometown of New Orleans.
Abominable Winter Ale, Hopworks Urban Brewery: At major breweries, it only matters if one thing is sustainable: the American public's taste for watery beer. But this Portland suds-maker does everything eco-friendly and makes some badass brew.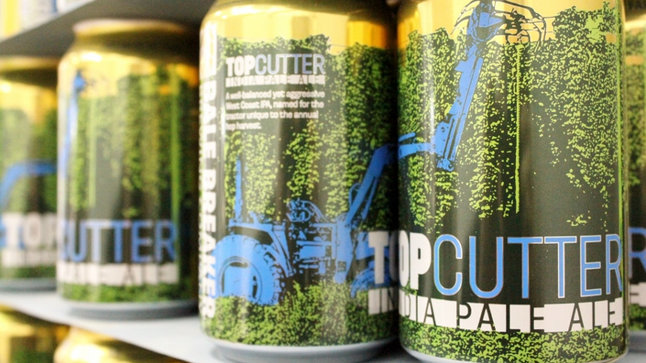 Top Cutter IPA, Bale Breaker Brewing Company: Named for the piece of farm equipment used during the annual hop harvest, this aggressive West Coast IPA comes from where said harvest of the country's best hops actually happens: Yakima, WA.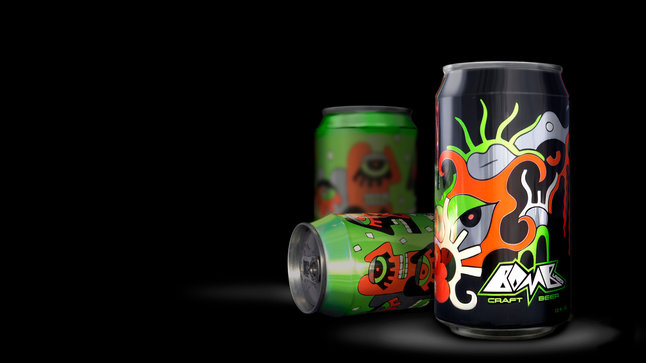 Bomb Lager, Bomb Beer Company: If you're drinking a traditional Bavarian Helles in a can arted by an East Village painter known as Billy the Artist, then you've got the Bomb, which Ice Cube would presumably say is "just like George Clinton"... if he wasn't being paid to say he likes Coors.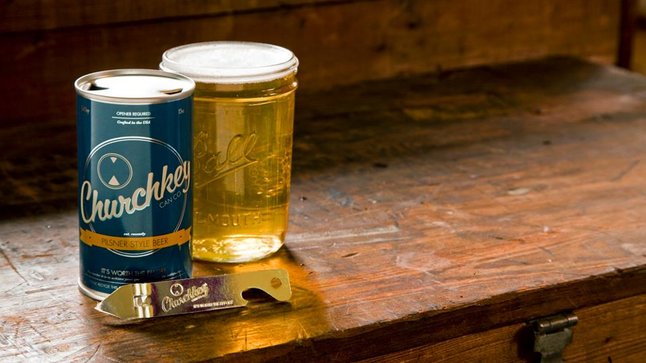 Churchkey, Churchkey Can Co.: These throwback steel beer cans (opened with a special churchkey that comes with each sixer) disappeared in the '70s, only to be brought back and stuffed with a brand-new pilsner, thanks to some help, inexplicably, from Adrian Grenier, who, after earning Turtle a cool $3mil on his last alcoholic beverage investment, clearly has an eye for these things. Wait, that didn't happen in real life?!?!
Dallas Blonde, Deep Ellum Brewing Company: It says that this citrusy balanced session ale outta Dallas "goes down easy" right on the can, but if you're at all familiar with Dallas blondes, you probably knew that already. (ED NOTE: we are not at all familiar with Dallas blondes.)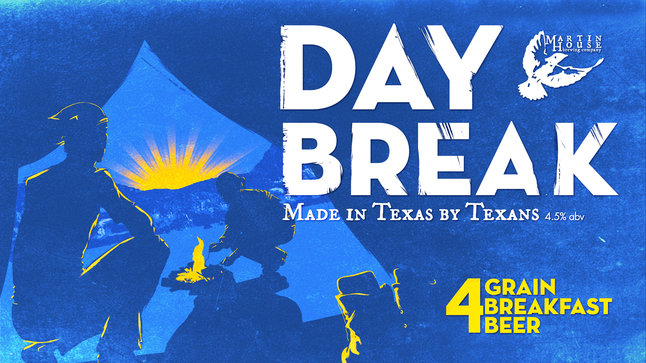 Day Break, Martin House Brewing: Coughlin knew beer was for breakfast even before Tom Cruise started serving drinks to Elizabeth Shue, but it took a Fort Worth suds-maker 'til this year to make this breakfast cereal-inspired four-grain brew infused with honey so it tastes "like a sunrise in your mouth".
Elevation Triple IPA, Renegade Brewing Company: E3 comes in smaller cans than this Denver crew's other suds cause it's a huge beer -- it's 11.2% alcohol and hits you with an astounding amount of hops (100+ IBUs!).
Dottie's Seattle Lager, Emerald City Beer Company: This can's got... um, great cans on it, and the session-style suds in it are brewed in the same building where, until 1999, Seattle's famed Rainier Beer was made.
Fat Tire, New Belgium Brewing: A Belgian-style amber (so it uses a broader palette of ingredients than typical English or German suds), this Colorado-produced brew was inspired by a bike trip the brewer took around Europe.
Point the Way, IPA, Golden Road Brewing: This sessionable West-Coaster with citrus, tropical, and pine notes is brewed by a crew who got the idea for a brewery repping the City of Angels while drinking beer in... um, San Francisco.
Akari Shogun, Half Acre Beer Company: Started in a spare bedroom in 2006, this brewery produces a shton of creatively named seasonals like this Summer wheat that they say is "rideable" and, presumably, is also sho(t)gun-able. Photo by CraftCans.com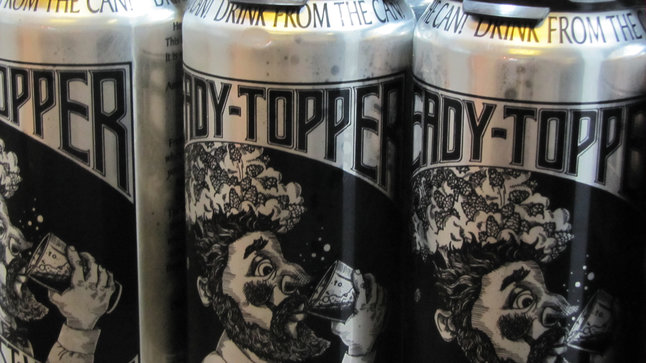 Heady Topper, The Alchemist: Widely considered one of America's best beers, this Vermont-produced double IPA is loaded with hops, and promises to "put hair on your chest" and, if the name is anything to go by, your heady.
Jai Alai IPA, Cigar City Brewing: This Florida-based brew is stuffed with citrus and tropical flavors/aromas, and is named after the sport that involves having balls do what you're doing after a few too many beers: bouncing off the walls. Photo by CraftCans.com
Elevated IPA, La Cumbre Brewing Co.: The dude behind this accolade-heavy New Mexico suds producer only started drinking beer 10yrs ago and immediately set out to start creating world-class brews... well, in the words of George W. Bush 10yrs ago: "mission accomplished". Photo by CraftCans.com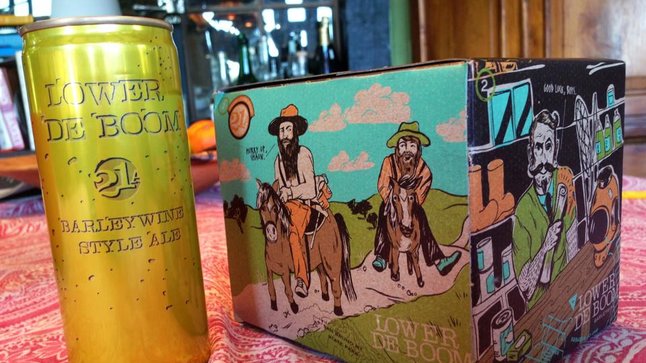 Lower DeBoom, 21st Amendment Brewery: Consistently one of the country's sweetest canned-suds producers, this San Francisco-based brewery's stuffed a gold rush-inspired can with an American-style barleywine, despite the last part of that description sounding more like something protected by the 1st Amendment.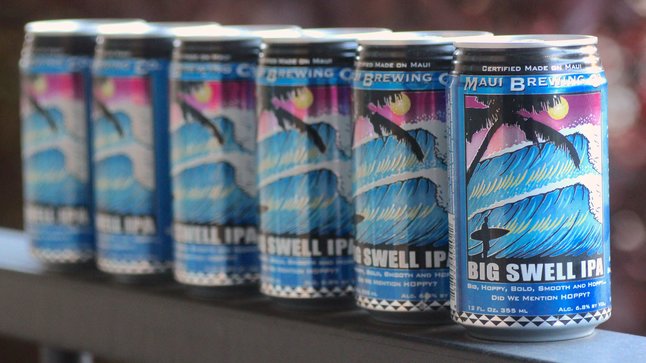 Maui Big Swell IPA, Maui Brewing Co.: Next time some surfer comes up to you in Hawaii and says, "Howzit, brah?", you can just hold up this can and say: "It's light-bodied and has a refreshingly tropical hop flavor, so it goes down really easy after a day on the water." THEN RUN!
Mr. Pineapple, SanTan Brewing Company: Originally created for the annual Luau Day party held by the Arizona suds-maker, who... um, makes these hazy suds by adding natural pineapple juice to a traditional wheat beer.
Ten Fidy Imperial Stout, Oskar Blues Brewery: Produced by a Colorado crew beloved by beer geeks, this brew is called Ten Fidy 'cause it's 10.5% ABV, and has enormous amounts of chocolate malt and hops, making it "incredibly vicious" and "titanic", so you know it's going down.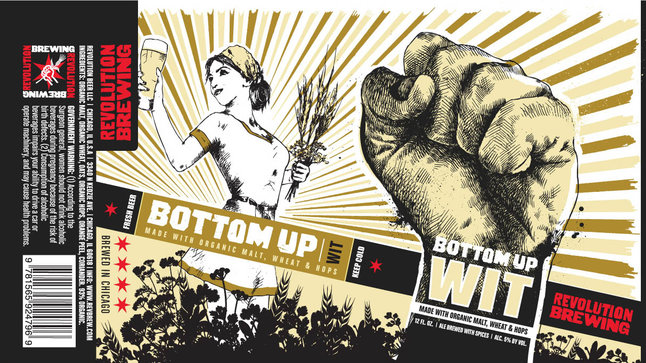 Bottom Up Wit, Revolution Brewing: The Chicago brewer behind Revolution used to work at the Chamber of Commerce, so he shouldn't have any trouble selling beer, especially when it's smooth like this Belgian-style white, and only 5% ABV, so you can safely say "bottom's up" without your head down immediately on the table.
Rocky Mountain Oyster Stout, Wynkoop Brewing Company: Originally conceived as an April Fools' Day joke by this venerable Colorado brewery, this beer is now an actual thing, each eight-barrel batch of which is made with 25lbs of freshly sliced and roasted bull testicles.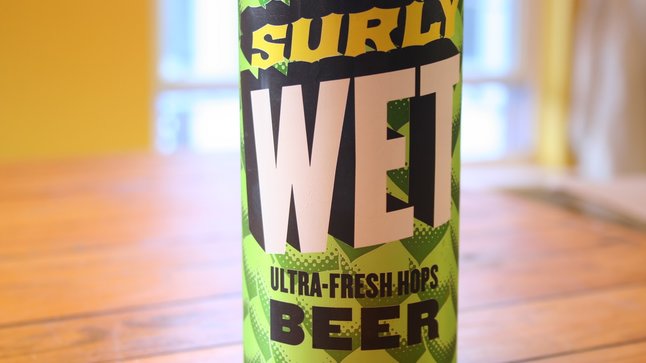 Wet, Surly Brewing Company: Wet's the first canned beer made with fresh, rather than dried, hops, all picked in Washington then immediately shipped to Minnesota where these suds are brewed three days later, and where you have to go to buy it.
Tender Loving Empire NWPA, Fort George Brewery: Brewed in Astoria, this tangerine-hued pale ale is named for the Portland record company that designed the label because, besides being a record company, they are also a screen-printing shop. Obviously.
Evolutionary IPA, Two Beers Brewing Co.: When Jimmy said, "Evo! Where'd you get a Evo from?" in 2 Fast 2 Furious, Paul Walker totally should have said, "Seattle," since that's where this aggressively dry-hopped brew is made, but then Tyrese would've looked at him all funny and assumed he'd had at least the name of this brewery to drink, so he just replied, "It's a long story," and went out back to watch jet ski races.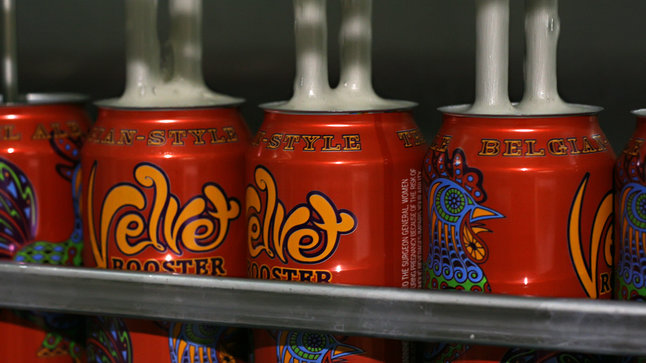 Velvet Rooster, Tallgrass Brewing Company: With a touch of candy like sweetness, and a champagne-like effervescence, this Belgian-style tripel goes down like... well, Velvet, despite being 8.5% ABV, and might make you start to regret you're not in Kansas, where it's brewed, anymore.
Gandhi-Bot, New England Brewing Co.: This accolade-heavy double IPA outta Connecticut is intensely hopped, and, as you'd expect given its namesake, fully vegetarian, in case you've got a... um, beef with animal products.
Whale's Tale Pale Ale, Cisco Brewers: Helm'd by a couple that operates a brewery, a vineyard, and a distillery on Nantucket, Cisco turns out this English-style pale that's perfect for a day at the beach, but only in moderation or you'll start looking like a... well, you know.
Narragansett Lager, Narragansett Brewing: Once the most popular beer in New England (it was the official beer of the Boston Red Sox from 1944-1975, they drink it in Jaws, etc.) this venerable company was re-launched in 2005 'cause there's nothing better than a crisp American-style lager, except maybe photos of attractive girls drinking it.