Nine great brews aged in something other than bourbon barrels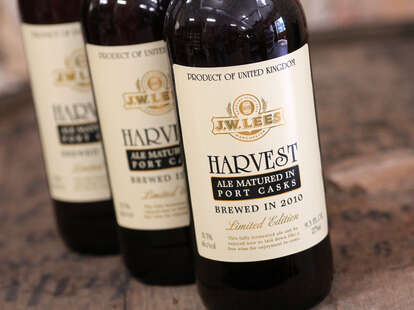 Much like Hansel circa 2001, barrel-aged beer is so hot right now. Now, before all the beer/ history/ beer history nerds among you get all fired up and start prattling on about 14th century Belgian monks and whatnot, yeah, I know barrel aging is not an invention of the burgeoning craft beer movement, but there's no question it has pushed it to new, exciting, and delicious heights in recent years, with bourbon barrels leading the charge.Now, there's a good reason bourbon tends to be a go-to among barrel-aged enthusiasts -- bourbon is delicious, ergo, bourbon-aged beers are often delicious. But there is other delicious stuff out there as well, imparting its flavor onto delectable brews, like the port casks Brit brewer J.W. Lees uses to impart an earthy sweetness onto its Harvest barleywine. But wait, there's more...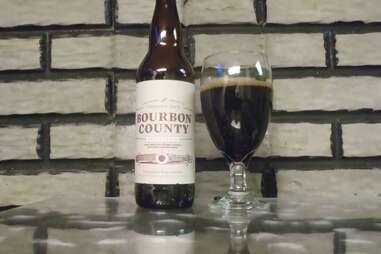 Chi's Goose Island is widely credited with helping pioneer the barrel-aging trend when it started turning out its Bourbon County Stout in the early '90s (part of the reason Anheuser-Busch recently gobbled them up). A recent variant opted for Templeton Rye, a small-batch outfit out of Iowa that was reputedly Al Capone's whiskey of choice. Michigan cherries add a sweetness that recalls downing a rye Old Fashioned.
Mikkeller Beer Geek Brunch Weasel, from the extraordinarily prolific Danish "gypsy" brewer that loves Stevie Nicks brews at other host facilities all over Europe and the U.S., is an imperial oatmeal stout that can be had aged in barrels that previously held Calvados, an apple brandy from Normandy.
If you're going to get something aged in Scotch, it's probably best to go to the Scots and demand Harviestoun's Ola Dubh, an old ale that gets older still in Highland Park whiskey casks that've already spent 18 years aging whiskey.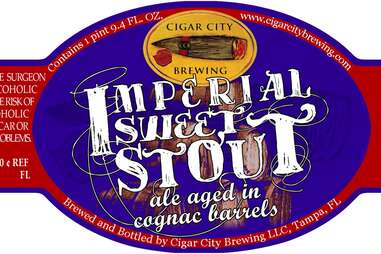 Florida's Cigar City (which obviously makes beer, not cigars, of course) consistently puts out spectacular stuff, employing cognac barrels to put the sweet in its Imperial Sweet Stout.
Full disclosure: this one's not barrel-aged -- some brewers use wood chips to impart that extra flavor. Oak is the most common, but Great Divide used birch to brew their 19th Anniversary Ale. This is also a good/ nerdy time to point out that if you see a brew that just says "oak-aged" or "bourbon-aged", there's a good chance it was via the chip method, as opposed to actual barrels.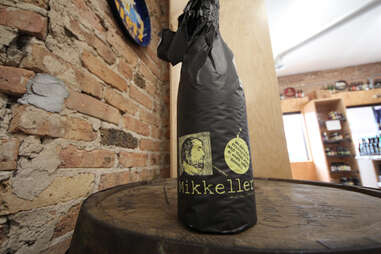 Told you Mikkeller was prolific! Their Champagne-esque Nelson Sauvignon gets aged in, you guessed, it, Sauvignon blanc barrels, increasing the odds your mom will like it in a tall glass with ice while watching Usher really connect with his singers on The Voice, and also warranting a fancy paper wrapping.
If red wine's more your thing, Russian River's Supplication, aged in Pinot noir barrels, is one of the best sours you're likely to find. Also, if your girlfriend blackmails you into taking her to wine country BECAUSE THAT'S JUST THE TYPE OF THING SHE'D DO, OKAY, their tap room makes for a great side trip.
Colorado's Avery likes to experiment with barrel-aging quite a bit, like with this Black Tot, an American Double aged in Gosling's rum barrels, proving that Ryan is a generous man on top of being devastatingly handsome.