Last year, once again, the American craft beer world experienced its fastest period of growth in history, trouncing the same record in 2014 and surpassing 4,000 breweries operating in the country. We're riding high on amber waves of barley, with new spots popping up seemingly daily. It's a magical time.
The truth is, though, some breweries take a while to find their footing. But not these ones. These are the ones that came out of the gates swinging, already making their marks on the craft beer world in the amount of time it takes some others to barrel-age their first stout. These are the best new breweries in America.
Brooklyn, NY
Of all the places to open in New York since 2014, few have blown up in popularity as quickly as Threes. Its popularity was only heightened with the wave of collaboration beers it pumped out over the course of its first year open, working with everyone from New York neighbor Other Half, to Suarez Family Brewing, Greenport Harbor, and Ommegang, as well as a little international player called Mikkeller. Then there's the brewery itself, which hosts live DJs and live bands in the taproom; the rotating restaurant space which has hosted the likes of Roberta's; and the Ninth Street Espresso outpost. It's an ultimate one-stop shop.
Kent, CT
Kent Falls truly hit the ground running and has wasted no time using its first year in business as an impressive burst onto the scene, on both a local and regional scale. (The operation made our list of breweries to watch this year for a reason.) Beyond the impressive fact that it sources as many ingredients as possible from its own farm or locally (including yeast), the brewery's taken a year busy with brewery openings to make a name for itself with beautifully funky farmhouse ales. Now it's pumping out gose, IPAs, and everything in between. Expect big things. Well, even bigger.
Charleston, SC
It's no secret that Charleston has been on the burgeoning end of the craft beer boom for some time: this year, you can expect that reputation to continue to grow thanks to operations like Revelry Brewing tapping their wares. After opening to immediate local praise and medaling at the US Open Beer Championship, industry and fan attention has swung on Revelry in the short year and change it's been open. The well-rounded and creative list of offerings includes everything from barrel-aged barleywine and Belgian IPA to dubbel and dunkel weisse, all with an eye on good ingredients.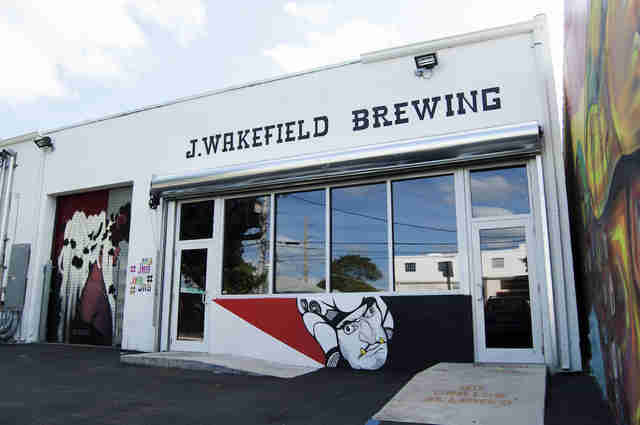 Miami, FL
When isn't it enough to say that you can expect a lot out of a brewery in 2016? Probably when it also happens to be one of the brightest prospects of its draft class. Simply put, J. Wakefield is cranking out some of the most brilliant sours being made... anywhere, really (for the love of God, try to get your hands on some Ronan the Strawberian). In the short year since opening shop (thanks in part to a Kickstarter campaign), Wakefield's reputation for greatness has moved well past its Miami roots, and the buzz is only growing with every pint poured.
Berkeley, CA
The head brewer and co-owner of Fieldwork Brewing, Alex Tweet, cut his teeth brewing with Ballast Point and Modern Times (two of San Diego's most well-respected breweries) before setting up his own shop in West Oakland early in 2015. That probably explains why his American- and Belgian-style beers have exploded in popularity across the Bay Area and beyond in such a short time. With a budding sour program and a barreling program in the works, expect a lot from these guys in the coming year, which, if it's anywhere near as fruitful as year one, should elevate its already-sterling status even further.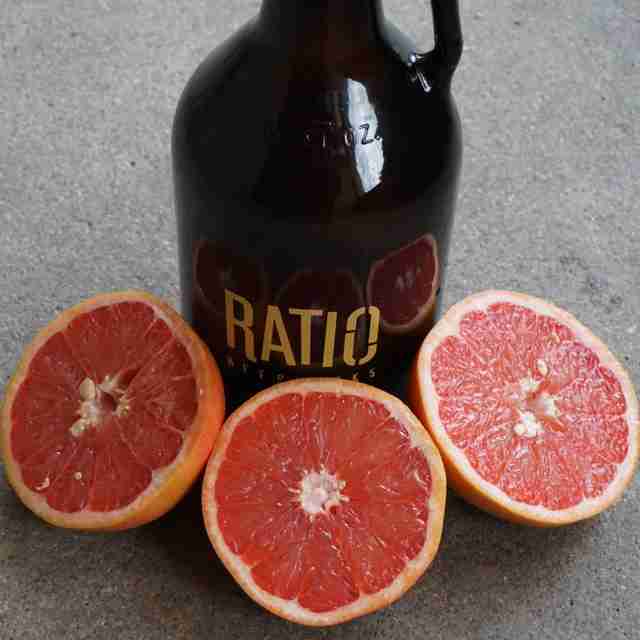 Denver, CO
It's pretty hard to make waves in a city with as much brewing pedigree as Denver. But when you have the educational background of master brewer Jason zumBrunnen -- who has studied brewing in both Germany and at the Siebel Institute in Chicago -- it's a little less surprising to open your doors to the kind of immediate success that Ratio Beerworks has. The brewery's broad approach to styles includes five solid year-round brews as well as rotating seasonals and rare one-offs. The scene at the taproom focuses "on art as much as it does on brewing," which is probably why it's quickly becoming a draw for both visitors and locals, hosting live music and stand-up comedy pop-ups for comedians whose jokes get considerably funnier after a few chocolate/rye Scotch ales.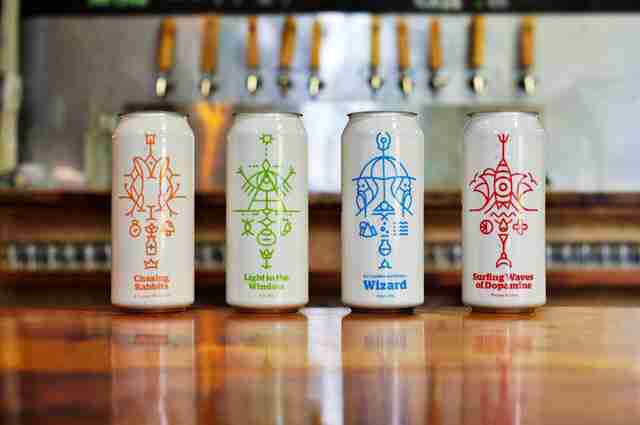 Williston, VT
When the brewers at Burlington Beer Co. say they "strive to find balance between going too far and staying rooted in tradition," they aren't kidding. Their beers run the gamut, from Chunky (a robust peanut butter porter) to It's Complicated Being a Wizard extra IPA to Sassamanash, an imperial stout brewed with cranberry juice. But unlike other breweries, where non-traditional ingredients get thrown around purely as gimmicks, the success rate here is incredibly high.
Portland, ME
If you've traveled to Maine in the last year, you may have seen some of Foundation's beers on tap lines around the state. At the very least, you've heard people talking about the brewery. And even though it's in great company in its immediate surroundings (the headquarters has also housed Maine Beer Co., Bissell Bros., and Rising Tide, just to name a few), Foundation's first year of operations has been a very good one. The brewers say that "farmhouse beers are the style of beer that first brought us together, and are what drive us," citing the diverse possibilities for the style and how it allows them to bring those fresh takes to traditional styles. Considering the results, those beers are going to be bringing a lot more people together.
Portland, OR
When you're setting up shop in a city like Portland, where it seems like a new brewery opens up once a month, it takes a lot to stand out. And, quite frankly, pedigree plays a big part in the lives of early breweries. So when Baerlic opened up courtesy of two dudes previously confined to homebrewing in their basement, nobody would have guessed that they'd be the standouts of the new school of Portland brewers, hitting a stride shortly after opening a little over a year ago. Credit it to a steady roster of flagships, including a dense oatmeal stout and a classic-style cream ale. Or to the experimental side, which includes tons of ambitious one-offs, from gose to barrel-fermented saison. Or just credit it to damn good beer, made by fans who decided to jump into the pros and, like their beer, got better with time.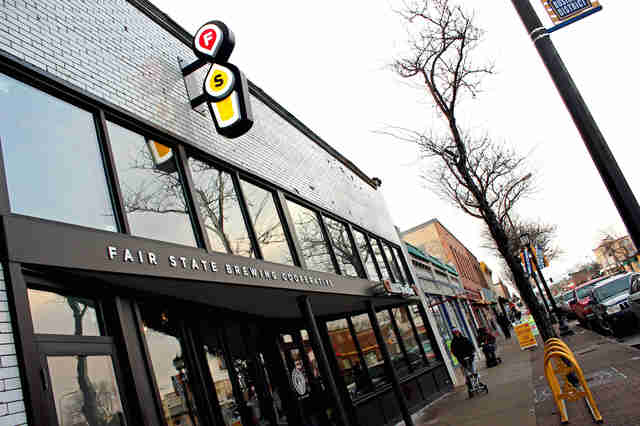 Minneapolis, MN
The third brewery co-op in the country managed to become one of the Twin Cities' best in the course of a year, managing to even make RateBeer's list of the best new breweries in the world. Not bad for a dream project forged by a group of college kids who dreamed of forming a community around their love of beer. Said beer range ranges from standards to more adventurous fare like the Saison Drei, a farmhouse IPA, and barrel-aged one-offs like a Russian imperial and a strong rye. It's basically the liveliest community center in the Midwest, a place where you can pop in and act like you own the place, mainly because if you're a member you technically do.
Los Angeles, CA
Highland Park is currently experiencing a wave of hipsterfication so intense, many argue that the area's losing its charm. Which is part of what makes HPB so fantastic. The joint set up shop in the Hermosillo bar, and driving by, you'd be forgiven for thinking the building -- with its original exterior and signage -- was still the divey escort club of yore. Now, though, the inside houses one of the best breweries in a city often overlooked in the conversation, with offerings including a hopped-up imperial stout, barrel-fermented wheat beer, and a wonderfully dense unfiltered IPA. And while they're game to experiment with the more refined side of brewing, the folks at HPB aren't afraid to goof around. Case in point: the Ham Porter, made with ham and proving that these cats are as unpretentious as their signage implies.
Santa Rosa, CA
While Russian River is the area's most famous brewer, the folks in Santa Rosa are bringing their A game to the brewing scene, with everybody from Fogbelt to Third Street contributing to making the city a destination for reasons other than standing in line for an annual taste of the Younger. The latest to make waves is Shady Oak, which is taking small steps to make its name in a county famous for stuff made in barrels. Channeling an obsession with wild yeasts and some dude named Brett, the brewer's already got hits on his hands with the Sonomatastic farmhouse and the Funkatronic, which can only be called an IPA by name, as it kind of defies categorization in its mix of Belgian flavor and American bitterness (the good kind, not the existential literary expat kind). With a growing portfolio combining old-school methods with a new-school palate, expect the cult around Shady Oak to gather quicker than the folks following the namesake, Vonnegut-referencing Bokonon saison.
Sign up here for our daily Thrillist email, and get your fix of the best in food/drink/fun.
Thrillist senior editor Andy Kryza contributed his mind and body to this report.  
Zach Mack is Thrillist's contributing beer writer, the owner of Alphabet City Beer Co. in NYC, a newly minted Certified Cicerone®, and nothing else. Follow him: @zmack.