Summer cocktails are like Summer days: all you need are a few great ingredients, and none of them should be Euro-cut men's swim trunks. At this June's Honey House on the Jersey Shore, everything started with Jack Daniel's Tennessee Honey...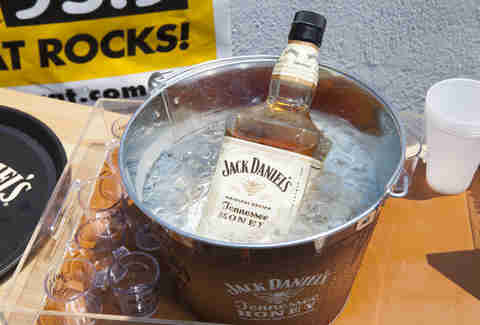 ... and ice. Ice is generally a good ingredient to have in your Summer cocktail.
You also want attractive women to take the bottle out of the ice and pour its contents into cups. Unless Gilbert Gottfried is available. Gilbert Gottfried pouring you beverage would be better than heaven.
While you don't want to have to make too many decisions beyond which SPF to have Gilbert Gottfried rub on your back, you do want at least a few options. So instead of one summer cocktail, you should be prepared to make...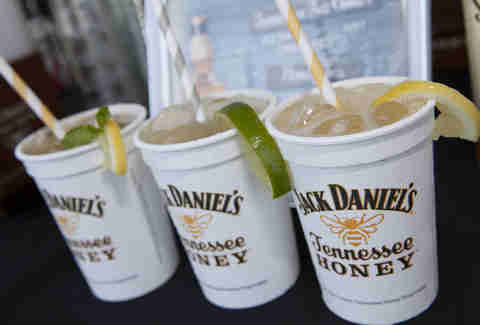 ... three. Three is the magic number. Here we have:

The Tennessee Tea Cooler, with lemonade and iced tea

Honey Tea, with iced tea, lemon juice, and simple syrup

The Jack & Swarmy, with lime juice & ginger beer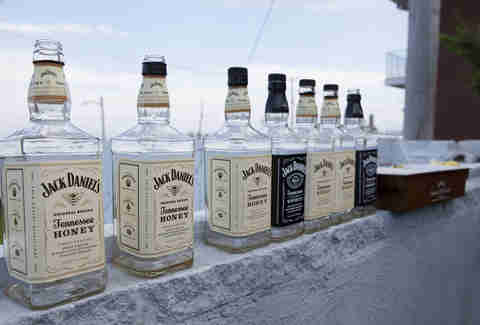 And that's pretty much all there is to it. If you're looking for a sign that you did a good job and made everybody at your party happy, this picture says it all.