Craft Breweries Poised to Absolutely Blow up in 2016
2015 was the biggest year for beer. No, literally: America now has more functioning breweries than it ever has before, finally topping pre-Prohibition numbers. This means very, very good things for us all, namely in the form of more beer for everyone, everywhere! But behind the massively impressive numbers, there are a lot of bigger stories. We've seen one-time homebrewers ascend to national popularity, or tiny nanobreweries explode and become legendary. What used to take breweries over a decade to achieve is happening in less than a year.
These are the next-wave breweries you'll be making road trips to visit in 2016, whose beers you'll scour trading sites for, and who you'll be hearing about from friends returning from vacation. Some are making the move from small brewing operations to regional distribution, while others are making a name for themselves in other countries with collaborations and select exports. You'll notice a trend with most of the breweries on this list (mostly, they're all expanding). Think of this as the incoming draft class to the beer big leagues.
Braddock, PA
What do you do when you're three young guys who just graduated from Carnegie Mellon and don't feel like going the desk-job route? Open a kick-ass brewery, obviously. Locals or anyone who has been lucky enough to visit the facilities probably knows about the taproom events, which include everything from food-truck fairs to taproom yoga. But of course, the reason the gents made this list is because their beers are fantastic. Their styles are ambitious while remaining approachable, and include beers like Garden Party (a cucumber wheat beer) and Mexican Coffee (a spiced oatmeal stout) that are complex enough to be enjoyed as much with food as they are on their own. Simply put, they're young upstarts killing it in a state filled with stiff competition.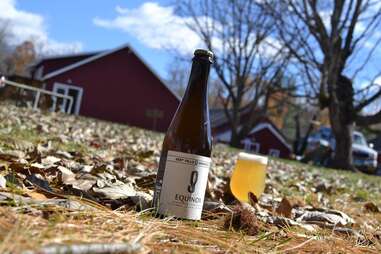 Kent, CT
It was only a few months ago that I had my first pour of Kent Falls, whose masterful command of farmhouse ales puts the brewery in a position to become a local favorite. Almost all of the ingredients are sourced locally or from the brewery's own farm, including the hops and yeast strains. Even with ingredient-supply constraints, it's made an impressive footprint through New England and New York via self-distribution alone, and thanks to the passionate response, moves are already being made to expand further out... and, of course, pump out even more recipes. This past summer saw an expansion that allowed the brewery to pump out its first "clean" IPA. The first round of can releases is nigh, which should propel these guys from local to regional hero status.

Brooklyn, NY
It seems like success has shrouded Other Half since even before the brewery opened (the original plans for a space in Red Hook fell through right before it was flooded in Hurricane Sandy). Since day one, it's become practically impossible to talk about beer in New York City without mentioning Other Half. That's probably why it was chosen by a panel of local experts as the best brewery in New York State. But even before that, its reputation had begun to spread regionally (thanks to a collaboration with Boston's Trillium Brewing, another pick on this list) and even globally (thanks to collaborations with London's Beavertown and Barcelona's Garage Brewing). Expect 2016 to bring more of this, especially with a modest expansion of production space for the guys to mess around with.
Stillwater, MN
If you need an example of just how much can happen in five years, look no further than Lift Bridge Brewery. It's a perfect example of craft beer boom done right: it's had to expand three times since opening in 2010, including a $1 million expansion, which upped production 30% from 10,000 barrels a year to 13,000. The barrel program and popular presales have resulted in locally adored beers, and the owners only intend to grow as fast as quality will allow. Even so, if you live in the region, expect to see Lift Bridge on more of your local taplines and shelves very soon.
Boston and Canton, MA
It's hard to argue that another brewery has shot to stardom as quickly as Trillium. Yes, the hoppy releases are critical darlings, and yes, the locals will stand in line for hours to get their hands on a can or growler. But Trillium's poised to literally have a bigger year: it's just opened up a second brewery down the road in Canton, MA, which will up the production capacity from 2,500 barrels per year to 35,000. This allows the brewers to continue using the original Fort Point location as a pilot brewery for experimental and one-off beers while using the new location to ramp up production of the staple IPA and pale ale. With more collaborations on the horizon, you can count on 2016 as a defining moment for Trillium.
Grand Haven, MI
Michigan is a proud state in pretty much every measure, and beer is no exception. For good reason. Odd Side Ales is seen as a local-brewing luminary, and the word is starting to get out. The brewery recently quadrupled its operating space with the aim of ramping up production at a speed that won't compromise the quality of the beer (in other words, Odd Side's expanding the right way). To get an idea of the pace, this is the third production facility in its five years of operation. It'll also be ramping up bottle releases in the coming months, with a focus on their barrel program for smaller specialty drops. We say bring it on.
Miami, FL
For better or worse, Florida is known for... lots of things. These days, it's the local brews that have started garnering national attention, with relative newcomer J. Wakefield becoming a leader of the beer scene in Miami. After getting started by more than doubling a crowdsourcing campaign goal, Wakefield's become a local staple thanks to bright, fruity beers like wits and Berliner weisses that go down easily in that nippy Miami weather. Founder Johnathan Wakefield has already done impressive collaborations with craft heavy-hitters New Belgium, Terrapin, and Gulf-side neighbor, Cigar City, helping create some out-of-state hype for the brewery. Now that the beers are making their way outside of Miami (at least as far north as New York), expect for the buzz to grow in 2016.
Asheville, NC
Making waves in a beer mecca like Asheville isn't easy, but if anyone has pulled it off, it's Wicked Weed. The taprooms are favorites among locals and visitors alike, and this summer there was yet another expansion. The already-impressive list of brews -- which includes everything from funky sours to hop-bomb IPAs -- will grow this year with the addition of lagers, thanks to extra added production space. Even in a city where your neighbors are Oskar Blues and Sierra Nevada, it's not surprising WW's getting national press -- in fact, it may no longer be too early to call these guys the biggest homegrown stars in Asheville.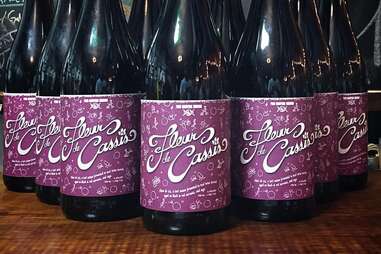 Winooski, VT
For a state that has almost redefined what it means to be "big in beer," going into the business in Vermont leaves new brewers with a lot to prove. Four Quarters Brewing, which opened up at the tail end of 2013, seems to be the real deal. A recent trip up north has verified the buzz for the brewery, which is self-distributed to pubs across the Green Mountain State and available in its taproom. Maybe the success lies in a refreshing turn from a lot of Vermont's hop-heavy options (a recent release of the Opus Dei was rum-barrel aged on golden raisins, red currants, and lemon zests), but the popularity of the first canning run of the Sundog double IPA pretty much proves it's a well-rounded operation.
Vista, CA
Let's be honest: at this point, you'd have to invent cold-fusion beer to make waves in a city as beer obsessed (and as essential to the craft beer movement) as San Diego. But even as the rest of the country scrambles to emulate the city's good brewing fortune, it would be a tragic error to count SoCal out of the mover-and-shaker game, and Belching Beaver is a great example of why. After opening in 2012 to a very warm local reception, the tiny craft brewery announced the purchase of an industrial building this past August to expand production to a larger 30-barrel system to help meet demand, which just keeps growing.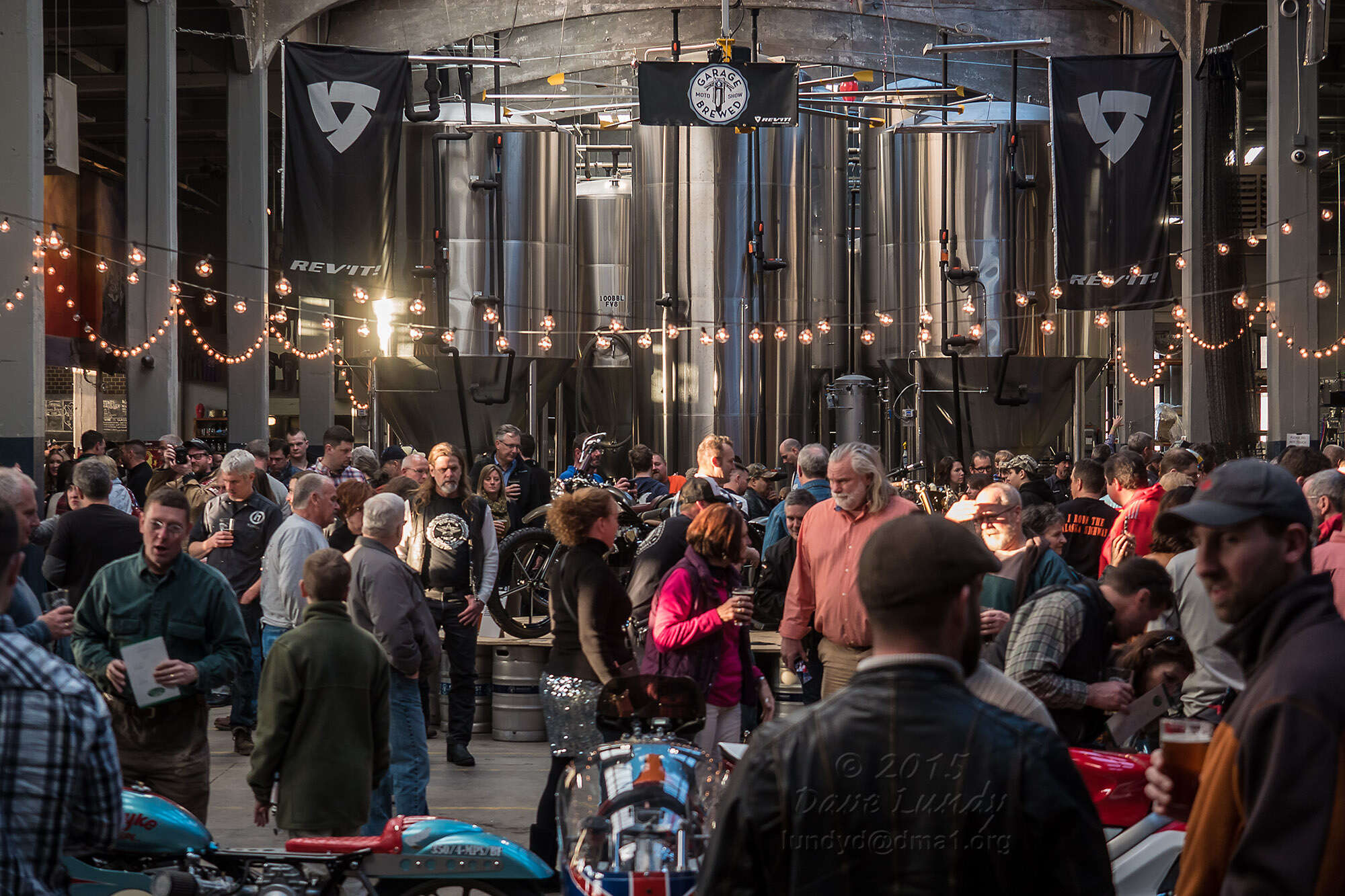 Cincinnati, OH
When co-founder Bryant Goulding moved from San Francisco to Cincinnati to open Rhinegeist in 2013, he probably didn't have any idea that he would be spending $10 million to triple production just a year and a half later. But if you ask any local what they feel about Goulding's existing lineup of beers, they probably wouldn't be surprised to hear that demand has far exceeded supply since nearly the beginning. The brewery's plans for the coming year include expanding distribution across Ohio and eventually into Indiana, Kentucky, and beyond, as well as expanding its sour beer and barrel-aging program.
Portland, ME
One of our favorite new breweries in the US is also apparently the favorite of a lot of people. After being open for a mere six months, the Brothers were already forced to expand to keep up with demand for the likes of its hugely popular The Substance IPA, Baby Genius pale, and Bucolia amber. Demand for the stuff has spread to Connecticut, Rhode Island, Massachusetts, and beyond, and at this rate, the Bissells will have taken over the world by 2020. It's a world we'd love to live in.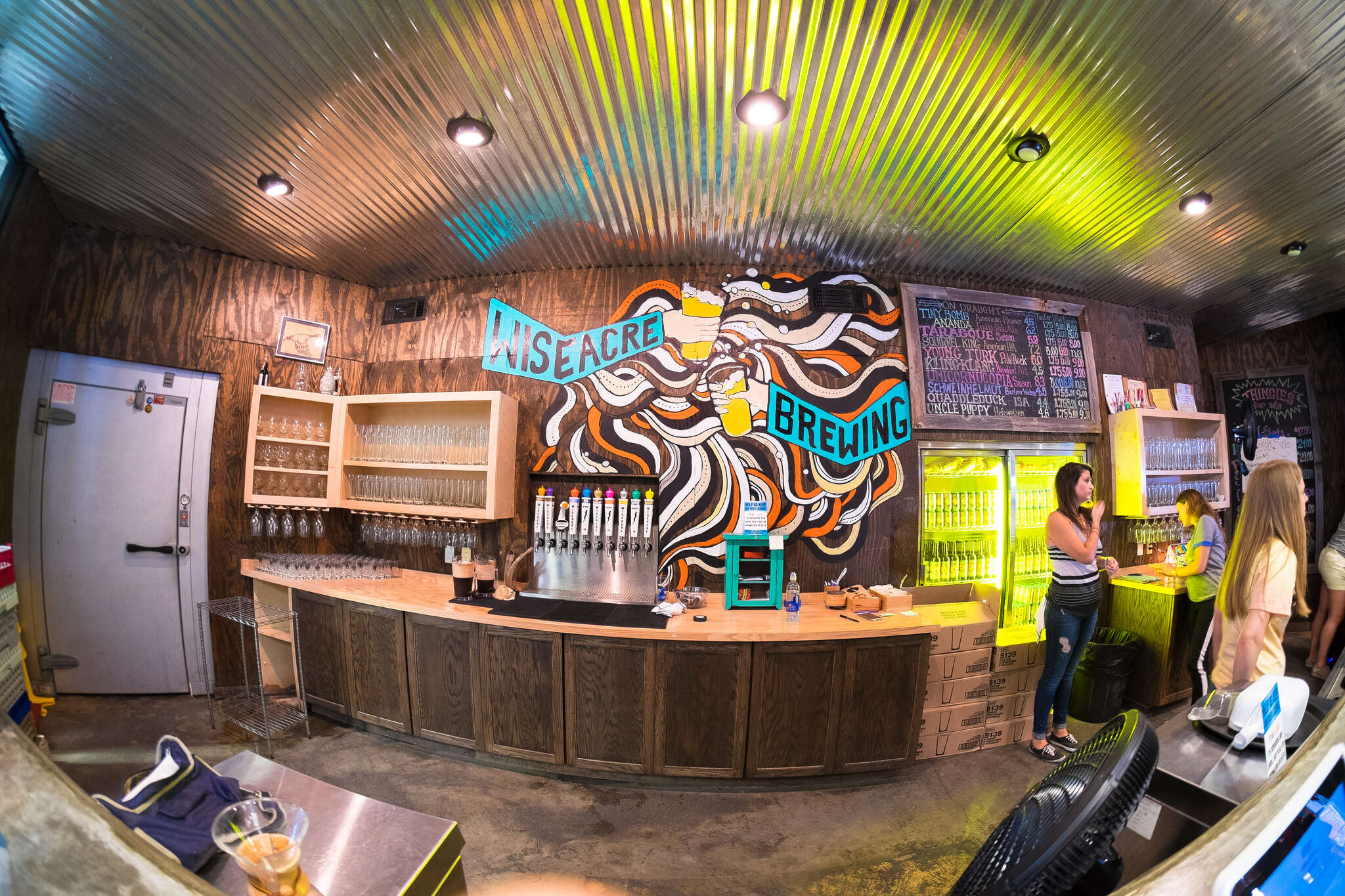 Memphis, TN
Another holdover from last year's "best new breweries" list that we also happen to think is the best damned brewery in Tennessee, Wiseacre has exploded in the past year, with beers ranging from pilsner to coffee milk stout, wine-aged saison, and Belgians pouring out at a lightning clip. It's the kind of brewery that elevates the entire scene of Tennessee, which is slowly but surely growing in stature. And with Wiseacre expanding to Chicago after the addition of four 80-barrel fermenters to its brewery, the good news for Wiseacre keeps spreading.
Portland, OR
While many breweries explode out the gate, Breakside has evolved at a steady clip, starting with a humble brewpub, expanding to a warehouse capable of pumping out 10,000 barrels, going into bottles, experimenting with barrel aging (the big boss has brewed more than 100 different beers in a given year), and now expanding to another brewpub in its hometown of Portland. Oh, and it's made what the GABF deemed the best IPA in America. Breakside's slow expansion now includes Washington, Colorado, Hawaii, and BC. With any luck, the expansion will pick up so it can be had by all.
Sign up here for our daily Thrillist email, and get your fix of the best in food/drink/fun.
Zach Mack is Thrillist's contributing beer writer, the owner of Alphabet City Beer Co. in NYC, a newly minted cicerone, and nothing else. Follow him: @zmack.