These are the 11 oldest operating breweries in the US
In today's beer scene, most of the attention goes to the crafty youngsters (we listed 50 here), but it's important to remember that modern boundary-pushing breweries were built on the shoulders of giants who survived everything from Prohibition to F3 tornadoes to corporate conglomeration. So, in honor of America's frothy beer history, we've compiled a list of the 11 oldest breweries still operating in the country. Super-old beer makers, we salute you.
11. Coors Brewing Company
Golden, CO
Founded: 1873
Most famous beer: Coors Light
Adolph Coors first wet his tongue with hops in Germany, where he apprenticed with a brewer to make ends meet after the untimely death of his mother and father at the age of 15. After immigrating to the US, he started Coors and later diversified with a manufacturing business whose porcelain production would help keep the brewery out of the red during Prohibition. Later, the company became an early adopter of the aluminum can and started the first cash-for-can return program, which they then used to make hilariously large piles of cans. The rest, as Sam Elliott will tell you, is Banquet history.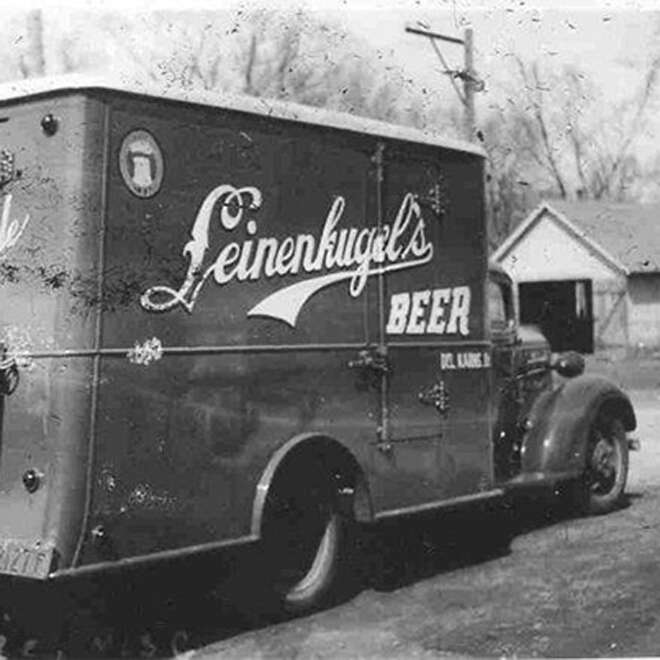 10. Jacob Leinenkugel Brewing Company
Chippewa Falls, WI
Founded: 1867
Most famous beer: Leinenkugel's Original Lager
Notable for re-embracing the "Crowntainer" (a can with a bottle cap!) after WWII when it fell out of favor, Leine's was bought by Miller in 1988, but still brews out of their original Chippewa Falls location, where it shells out one of the Midwest's staples, including the immortal Summer Shandy.
9. Frankenmuth Brewery
Frankenmuth, MI
Founded: 1862
Most famous beer: Frankenmuth Hefeweizen
In their 134th year of operation, Michigan's oldest brewery had a bad streak of luck. Just as Twister was destroying the American box offices in 1996, a real-life F3 tornado barreled through downtown Frankenmuth -- a German-themed tourist spot that's home to the country's biggest year-round Christmas shop -- and destroyed the brewery. Seven years later, it was rebuilt, and the brand has been cranking out award-winning pilsners and Hefeweizens in the spirit of the original brewers ever since.
8. August Schell Brewing Company
New Ulm, MN
Founded: 1860
Most famous beer: Schell's Deer Brand
Founded next to the Cottonwood River, Schell benefited early on from an artesian spring and fresh blocks of ice harvested directly from the river, which were stored in caves to create a natural refrigeration system for aging their beers. It was one of the only buildings left standing in the area after the Sioux uprising, because they were actually nice to the Natives. True story.
7. Stevens Point Brewery
Stevens Point, WI
Founded: 1857
Most famous beer: Point Special Lager
It took Stevens Point 133 years to leave the state of Wisconsin, but shortly thereafter, the Great American Beer Festival took notice and awarded the Point Special Lager gold in the American Premium category. Not bad for a geriatric brewery in the land of the Beast.
6. Miller Brewing Company
Milwaukee, WI
Founded: 1855
Most famous beer: Miller Lite
Armed with a rare German yeast, Frederick John Miller first leased out the Plank Road Brewery in 1855. It took nearly 50 years, but by 1903 he was living the High Life... until 1975, when Miller realized they needed to Liten up. Then, in 2008, they joined forces with Coors, which was founded only 18 years after Miller in 1873, predating the super-team of The Avengers by four years.
5. Anheuser-Busch
St. Louis, MO
Founded: 1852
Most famous beer: Budweiser
The King of Beers worked its way to the throne by pioneering technology that increased the beer's shelf life (pasteurization, refrigerated railcars) and thus allowed the brewery to serve the entire nation. Despite popularity, some still debate whether it should be crowned the national beer.
4. Minhas Craft Brewery
Monroe, WI
Founded: 1845
Most famous beer: Boxer Lager
Under the leadership of 15 different owners (one of which was friends with Mike Ditka!), Minhas has operated for 169 years out of the same Southern Wisconsin facility. It now spans three city blocks, and is most famous for Canadian-style lagers, Thunderbolt malt liquor, and their adorably named Chocolate Bunny Stout.
3. Pabst Brewing Company
Milwaukee, WI
Founded: 1844
Most famous beer: Pabst Blue Ribbon
Before winning any blue ribbons, Pabst went under a number of monikers. Originally the Empire Brewery and then Best and Sons (the sons branched off to start Miller!), the brewery took its current moniker in 1889 after Phillip Best passed away, leaving his daughter's husband, steamboat captain Frederick Pabst, to run the proverbial ship. Little-known fact: those blue ribbons weren't actually awards, but rather a reference to a blue ribbon that was tied around the bottle's neck.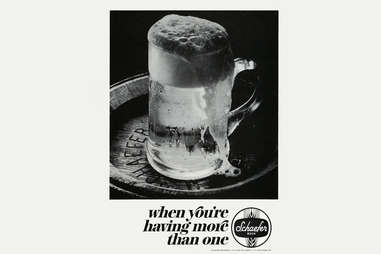 2. F. & M. Schaefer Brewing Company
New York, NY
Founded: 1842
Most famous beer: Schaefer Beer
Now owned by Pabst, Schaefer lays claim to the title of oldest American lager. Thus, it's fitting that one of America's most patriotic ales lend their name to Schaefer Stadium, home of the New England Patriots for the years 1971-1983 before the naming rights were bought by Anheuser-Busch, who rechristened it Sullivan Stadium and later Foxboro.
1. Yuengling
Pottsville, PA
Founded: 1829
Most famous beer: Yuengling Lager
It doesn't get any older than Yuengling. Founded by German immigrant David G. Yuengling, the brewery was originally called Eagle Brewing before morphing into D.G. Yuengling and Son. To get through Prohibition, they sold the next best thing to beer: ice cream. To this day, they still operate out of their 1831 brewery (the original burned down) and are the 4th largest American beer distributor despite only serving 14 states.
Dan Gentile is a staff writer on Thrillist's national food and drink team. He was founded in 1984 by a pair of lovely parents who don't drink beer at all, a trait that he did not inherit. Follow him to more biographical information at @Dannosphere.