The world's largest ice luge is coming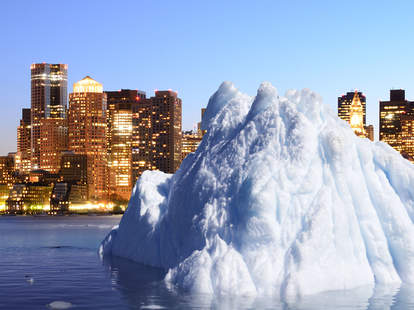 On June 19th, Johnny Appleseed is unveiling The World's Largest Ice Luge in Boston. Designed to kick off summer proper and drive home exactly how the hard apple cider is meant to be served (over ice!), the luge will be a monster: 25+ feet tall, and weighing in at a cool 25,000 pounds. Nine ice carvers from the team behind the World's Longest Ice Bar will build the beast on-site, using a crane and forklifts to move it into place.
To give you a sense of just how majestic this monument will be, here's a graphic pitting TWLIL against other things, some of them very tall. Click to expand, because in this case at least, bigger is definitely better.