America's best bartenders can work magical alchemy to create incredible cocktails. But they've also made shitty drinks at one point in their careers -- maybe it was a learning curve, or a deliberately disgusting prank drink... or just maybe it was because they were giving the customer exactly what they wanted, much to their chagrin. Whatever the case, here are the worst drinks America's best bartenders have ever made.
Houston, TX
"When I started out, we were still in the 'martini list' era. I made a lot of messed-up chocolate martini variations. One particularly gross one consisted of sambuca, Kahlua, both Godivas, heavy cream, a Hershey's chocolate syrup spider web in the glass (v-shaped stem, of course) with a flag garnish (orange slice and red cherry on a toothpick)."
 
Washington, DC
"On my buddy Sean's birthday I made him a double shot of rail tequila, microwaved it for 20 seconds, and added half a packet of mayonnaise in it. I didn't think he'd do it. He did. He's a trooper."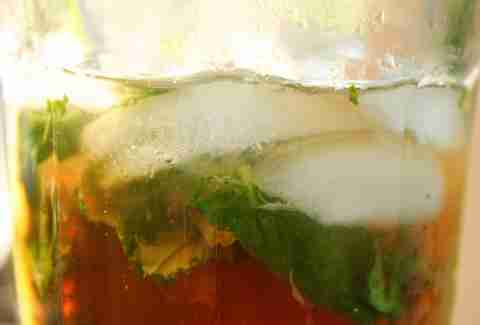 Portland, OR
"We got on the mojito bandwagon pretty early. Back in 2001 I was working at this kinda fancy restaurant and put a mojito on the menu. It was pretty labor intensive, so to save time I made a mint syrup, but since I didn't know what I was doing, the syrup turned brown. My brilliant solution was to add Midori and call the drink an "Asian mojito." That's got to be the worst drink anyone has ever made."
 
Kelly Cloninger, bartender, Tony's Saloon
Los Angeles, CA
"When I first moved to Los Angeles, a patron ordered a drink called an "LA water." After looking up the recipe, I saw that it strongly resembled a Long Island iced tea or an Adios Motherfu*ker. After making it, I immediately saw how it got that name. Much like the LA River, this cocktail boasts an incredibly unappealing greenish-black color. Bottoms up!"
Austin, TX
"The first drink I ever made behind a bar was a gin & tonic, and I thought it would be nice to hook the guest up, seeing as he was a regular. So, I filled a double Old Fashioned glass with well gin and splashed a little bit of tonic on top. He took one sip, gagged, and walked out. I never saw him again."
  
Alba Huerta, owner, Julep
Houston, TX
"The Cement Mixer, circa 2000-2003, at the Timberwolf Pub. It was a shot composed of equal parts Irish cream and lime juice. The Rose's lime juice caused the Irish cream to curdle. It was just like drinking cement. The drink was meant to be a horrible experience for the poor sap whose friends wanted to see get pranked."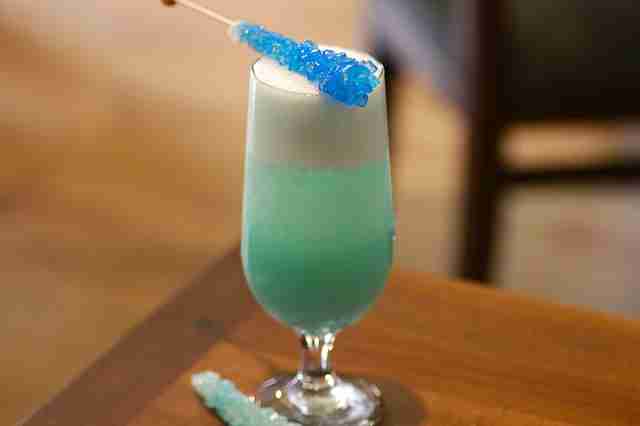 Andrew Abrahamson, general manager, Seven Grand
Los Angeles, CA
"I'll have to pull from the Dark Ages for this one. It was a delightful blend of vodka, frozen purees, sour mix, with an elegant Bic pen-long stick of rock candy for garnish, for that special touch. Sugar, on sugar, on sugar..."
 
Ezra Star, general manager, Drink
Boston, MA
"A few years ago, an eccentric regular challenged me to make him the most disgusting drink possible. He said it was something but few bartenders are able to achieve. A coworker and I came up with a cocktail that was equal parts creme de menthe, Ristretto coffee liqueur, and Gran Classico, with muddled onions, Tabasco, and a nutmeg rinse. Thinking about it still grosses me out... and he has actually re-ordered it."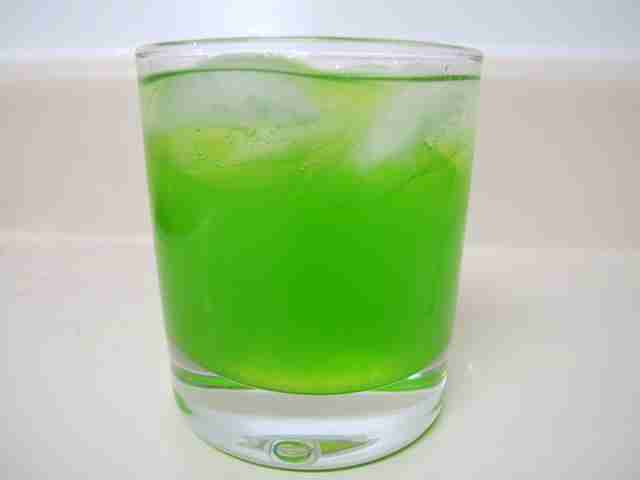 Christian Self, head bartender & owner, Bevy
Honolulu, HI
"An old roommate liked flavored vodka, so one of my early drinks was called the 'Incredible Hulk.' It was seven flavored vodkas, Midori, a hint of sweet & sour, and a splash of 7UP. It was just like the Hulk; big, mean, and green. This was in pre-Hpnotiq era."
 
Houston, TX
"At Grand Prize Bar, we made a Black Tot Bomb (Black Tot rum and Red Bull) for Spare Key bar owner Chris Frankel. Black Tot rum runs about $980 per bottle."
San Francisco, CA
"In 2009 or so I had the brilliant idea to leave the bar, hit up the liquor store, and get a nice cigar. I went back to the bar where (my business partner) and I lit the cigar in back. We put egg whites in a shaker, blew smoke into it, shook the shit out of it, opened it up, and strained it into a glass. We figured the foam would capture the aroma of the smoke. We stared at the drink and felt sheer excitement over the pure genius we created. One sip... it was the most horrible taste ever. I threw out the drink, put out the cigar, and said, 'Well, that was a complete failure.'"
  
San Francisco, CA
"I've spent a lot of time on molecular gastronomy blogs lately, and read that cauliflower and chocolate are a chemically perfect pairing. So, I made a cocktail with cauliflower puree. Not. Good."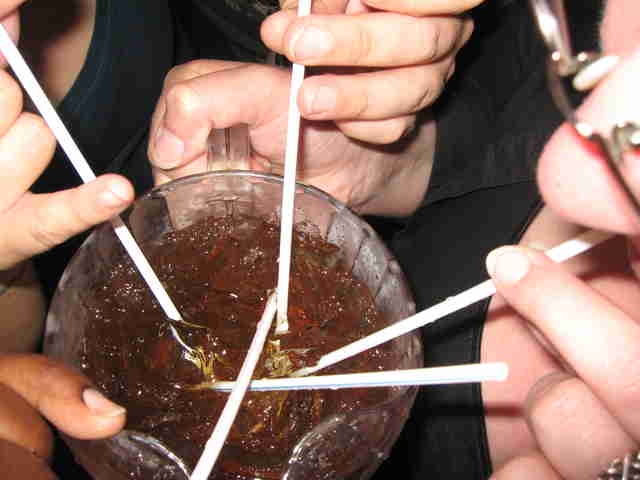 New York, NY
"I make bad drinks all the time. It's part of the experimentation process; not every flavor goes together the way you hope it might. That said, once I made punch for a party that was essentially a giant vat of Long Island iced tea. That was pretty horrible."
  
New York, NY
"Johnnie Walker Black with Red Bull, and a splash of cranberry. It was every bit as vile as it sounds."
Shaun Gordon, bartender, Prohibition
Charleston, SC
"The thing that always makes me cringe is when a guest comes in and orders a high-end whiskey and Coke or ginger. I mean... really? You want a Pappy 15-year and Coke? OK then. 'That will be $42 please.'"
 
New Orleans, LA
"I was attempting to make soy sauce work in a cocktail. It turns out soy sauce is a ridiculously difficult ingredient to work with. For weeks I kept getting these completely undrinkable, disgusting, salty drinks. Fast-forward a few years, and famed Tiki writer Beachbum Berry has included my soy-laden Tokyo daiquiri in his Tiki cocktails app."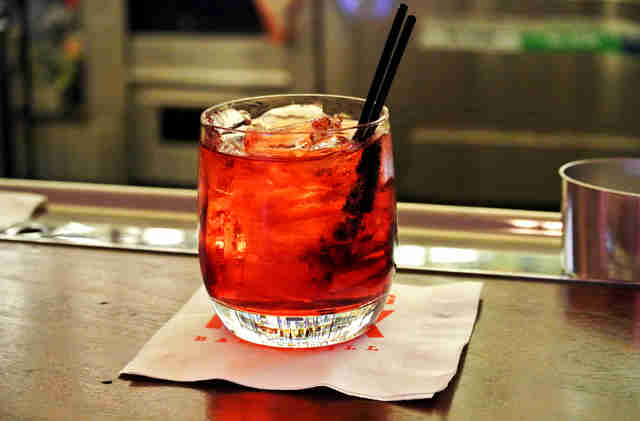 Austin, TX
"I once had a guest order a Negroni, extra sweet. I added more vermouth than Campari and pulled the gin down a touch to make it noticeably sweeter. First sip they take, I can see they don't like it, so I offer to remake it or another type of drink. No. Instead they ask me to 'just make it sweet.' I add a half-ounce of syrup... nope. I ended up adding over an ounce of simple syrup. We frequently have guests request cocktails be 'not too sweet,' and I've never before or since then had someone order lightly modified hummingbird juice."
Sign up here for our daily Thrillist email, and get your fix of the best in food/drink/fun.
Anastacia Uriegas is an Austin-based writer who is still working through her stockpile of original formula Four Loko. Follow her at @anaurie.