15 things you didn't know about PBR
Pabst Blue Ribbon. The brew that unites (hipsters, thrifty boozers) just as much as it divides (people who hate hipsters, serious beer drinkers). Most beer fans made up their minds on PBR long ago, but did those people know about all the boxing matches, ugly dogs, and actual ribbons tied up in Pabst's long history? Probably not, which is why we compiled this handy list of PBR trivia. We're covering 169 years of history, too, so you might wanna pop a tallboy for this.
1.Pabst Blue Ribbon takes its name from Frederick Pabst, who ran the company from 1860 to 1904. That wasn't what it was originally called, though. Oh no, the company's official name went through a series of changes thanks to a bunch of dudes who were all really hung up on themselves. The brewery was first named Best and Company after founder Jacob Best in 1844. Then once Best's son Phillip took over, he dubbed it Phillip Best Company. (Okay, Narcissus). Eventually his son-in-law Frederick Pabst grabbed the reins, said "screw Phillip", and landed on Pabst Brewing Company. He went unchallenged.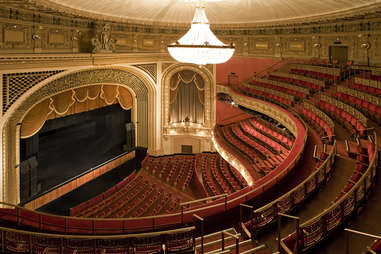 2. Pabst liked naming things after himself so much that he didn't stop there. The still-running Pabst Theater in Milwaukee was obviously all him, but he also created the Pabst Whitefish Bay Resort in 1889. It had rentable row boats, outdoor movies, tons of beer, and a Ferris wheel, so buggies were pulling up to this spot all day, e'ry day in the Summertime. (Those same people were over it by 1914, though, when the resort closed.) Of course there's also the Pabst Mansion right here, which is open for visits.
3. After picking up some awards, Pabst began the practice of tying a blue silk ribbon around the neck of every Best Select beer in 1882. Ten years later, his company was purchasing nearly one million feet of silk ribbon annually and had an arsenal of workers tying them on the bottles by hand. Rationing in WWI put an end to that practice, but it came back for a time after Prohibition...before being permanently phased out in 1950.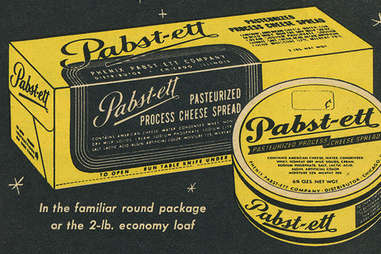 4. To stay alive during Prohibition, they started making cheese under the needlessly-cruel-to-people-with-lisps name Pabst-ett. (Soft drinks and malt extract made up a smaller section of their non-boozy business.) They did super well with the cheese, but sold that part of the operation to Kraft as soon as beer was legal again.
5. From 1948 to 1955, Pabst was the title sponsor of Pabst Blue Ribbon Bouts, a weekly boxing match that aired on the TVs. If the cast listings on IMDb are to be believed, Jake LaMotta, a.k.a. the Raging Bull dude, was one of their fighters.
7. Pabst kinda killed it at the hilarious retro commercial game, as seen in this beloved '79 selection starring the incomparable Patrick Swazye and a disco ball...
8. ...And this '83 ad featuring a bow-tied George Costanza (with hair!)...
9. ...And in this highly random '86 homage to Rollerball.
10. That weirdo David Lynch is even a fan! He made his beer allegiances clear by feeding Dennis Hopper this choice line in Blue Velvet.
11. As you might've suspected, a very, um, eclectic PBR fan art community has popped up over the years. In fact, you can browse 28 whole pages of Pabst tributes at PBR Art, or just continue to marvel at this lush T-Rex Mother Mary.
12. In 2009, a boxer mix named Pabst snatched the title of World's Ugliest Dog right out of the paws of so many oddly tufted purse pooches. His owner Miles Egstad said he christened the guy Pabst for his "bitter beer face", as well as his (presumably) superior PBR shotgunning skills.
13. Because Hong Kong has all the fun, Pabst China shills its very own Blue Ribbon 1844, a super fancy custom brew that'll set you back $44. So much for the $5 shot-and-a-PBR-can special.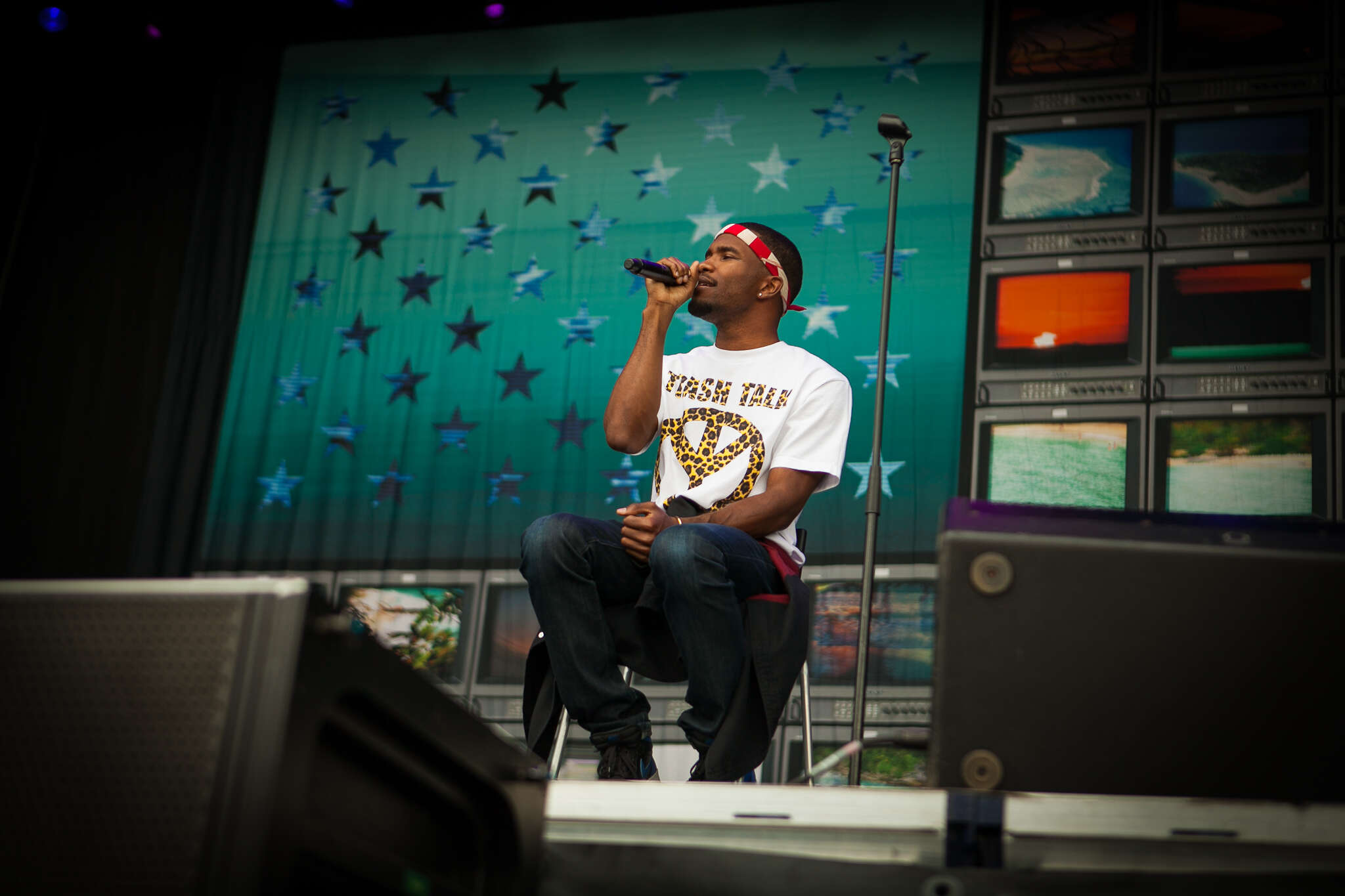 15. PBR's ties to hipsterdom are so strong that it's even infiltrated music criticism. Back in 2011, a bunch of critics started snarkily referring to the music of Frank Ocean, The Weeknd, and others as "PBR&B", a new subgenre of R&B that didn't scare off the American Spirit enthusiasts. Sort of a hilarious portmanteau, but this shiz is already controversial.
Sign up here for our daily Thrillist email, and get your fix of the best in food/drink/fun.