America's craft beer movement is so young, breweries that started in the late '90s are considered old-timers. But a select few can call themselves true godfathers of the scene, and Sierra Nevada is one of them. Started by sudsy legend Ken Grossman in 1979, the label has done great things for pale ales, IPAs, holiday brews, and even jelly bean beers (stay with us) in its 36 years of existence. Find out how Grossman got the company off the ground, and how to play his video game, below:
1. Founder Ken Grossman is one of three US "beer billionaires"
According to Bloomberg, Grossman joined the American beer billionaires club just this year. Jim Koch (Sam Adams) and Dick Yuengling (Yuengling) are the only other members. We assume they spend meetings sitting around in leather lounge chairs, prank-calling all the millionaires.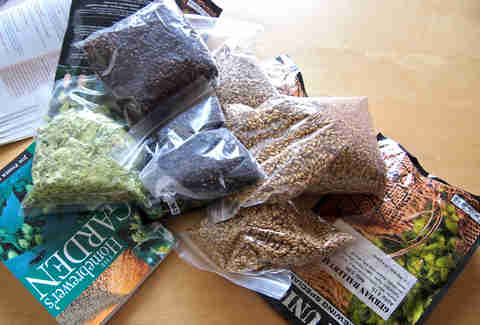 2. But he started out with a homebrew supply shop
Before he created Sierra Nevada Brewing Company, Grossman ran the Home Brew Shop in Downtown Chico. It gave him the chance to learn from other homebrewers and hone his skills -- but he could only stay behind the counter for so long. Grossman opened the shop in 1976, founded Sierra Nevada three years later, and opened the first brewery in 1980.
3. Grossman repurposed most of the brewery equipment from dairy farms
There weren't a ton of vacant breweries hanging around Chico in 1979, so Grossman took it upon himself to basically build the thing from scratch. That meant reading a few manuals on refrigeration and welding, then cruising dairy farms for scrap steel tanks.
4. Sierra Nevada has had the same head brewer for 32 years
His name is Steve Dresler, and that's him rocking the Farrah Fawcett hair with Ken in the brewery's early days.
5. All employees get a tab at the brewery's pub, and it increases the longer they work there
Sierra Nevada employees already get subsidized day care and a free on-site health clinic, but they also receive monthly lunch money. Here's how it works: everyone has a tab at the Chico brewery's taproom, and it increases the longer you work there. If you're a newbie, it might just be enough for a meal or two. But if you're a vet like Dresler, you get over $300 each month.
6. Its first collaboration beer was with Dogfish Head
Despite being one of the first craft breweries on the scene, Sierra Nevada didn't produce any collaboration beers until 2009. But once the team was ready, it went straight to the big dogs at Dogfish Head, who kinda thrive on this stuff. The result was Life & Limb, a 10% ABV beer made with maple syrup from Sam Calagione's family farm in Massachusetts and estate barley from Grossman's Chico fields. The guys even used the run-off to produce a small-batch session brew with a dark-roast coffee taste. Its name? Limb & Life, of course.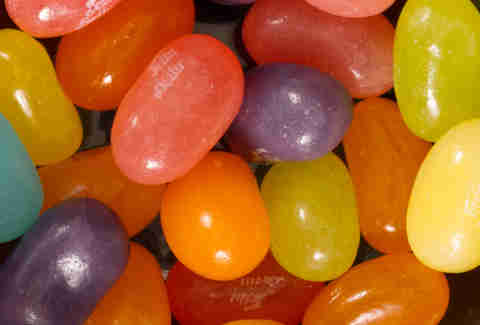 7. There was also a jelly bean beer
Life & Limb isn't the only curiosity in Sierra Nevada's discontinued beer vault. Saison de Haricot also lives there, after making a splashy appearance at BeerAdvocate's 2011 Extreme Beer Fest. We say splashy because it was bright pink, and made with Jelly Belly jelly beans.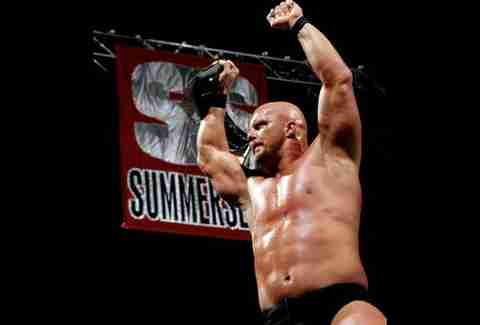 8. Torpedo is Steve Austin's favorite beer
He made sure to bring it up during his interview with Grossman on The Steve Austin Show - Unleashed! Yes, Stone Cold has a podcast. He says "son of a bitch" and "dang" a lot.
9. Last year's Beer Camp Across America raised $80,000 for "hops and barley research"
Sierra Nevada's Beer Camp first launched in 2008, but the festival has come a long way since. Version 1.0 was a two-day event at the Chico brewery with one special Beer Camp brew. The camp Sierra Nevada hosted last year hit seven cities across the nation, brought in 700 breweries, and resulted in a Beer Camp Across America 12-pack of collaboration beers. A portion of the proceeds from that 12-pack went towards hops and barley research, so your drinking actually supported science. Good work.
10. There's a Sierra Nevada video game
To promote this year's Oktoberfest beer (brewed with Brauhaus Riegele), Sierra Nevada made a retro video game. The star is a tiny man in lederhosen, and it's your job to help him gather the yeast, malt, water, and hops he needs to make a beer. You can play by entering "Prost" in the "Locate Beers" field at the bottom of the official site, or just be lazy and click on this link.
Sign up here for our daily Thrillist email, and get your fix of the best in food/drink/fun.
Kristin Hunt is a staff writer for Thrillist, and hopes to contribute to that noble barley research at next year's Beer Camp. Follow her to the buses at @kristin_hunt.