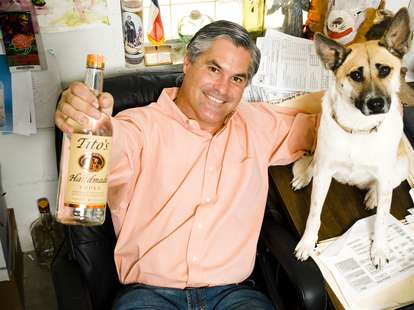 Courtesy of Tito's Handmade Vodka
Courtesy of Tito's Handmade Vodka
Since 1997, Tito's Handmade Vodka has been distilling the good stuff at Texas' first legal distillery. While it's insane that it took Texas that long to have a legal distillery, it is not at all crazy that the stuff has spread like wildfire, since, you know, it tastes good. Here are a dozen facts that'll deepen your appreciation of its distillation:
1. Yes, the man's name is really Beveridge
The man behind this Texas Hill Country spirit is named Tito Beveridge, and everyone except for Alanis Morrisette has picked up on the irony. His first name is actually Bert. Full name: Bert Butler Beveridge II, named after his grandfather. Growing up in San Antonio, he picked up the nickname Bertito, for "little Bert." Kinda gives a whole new meaning to the phrase "I believe I'll have a little vodka."
2. Beveridge is good at science
He graduated from the University of Texas majoring in geology and geophysics, and, pre-booze-making, he held jobs in the oil business as a well-site geologist, a subsurface mapper, and a seismic data processor. He spent some time as a mortgage broker, too, before the entrepreneur spirit led him to spirits.
3. Beveridge isn't so good at math
Beveridge founded his company as Fifth Generation Inc., because he liked to introduce himself as "a fifth-generation Texan who liked to generate fifths". Except he's actually sixth generation, which his mom pointed out a little bit too late. But who's counting?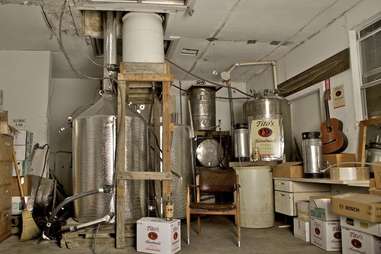 4. Three is the magic number, assuming you multiply it by two
The vodka is distilled six times. Why? According to Beveridge, "Because five times isn't enough and the seventh time doesn't make a difference." That's science and math.
5. Tito owes a lot to the holidays
The original pot-still Mr. Beveridge used in the late '90s was a contraption of two Dr. Pepper kegs with a turkey-frying rig, like the kind firefighters warn you about every Thanksgiving (In truth, Beveridge used the rig to fry catfish, which sounds better than turkey for Thanksgiving, really.). Also, before he turned it into a bona fide business, Beveridge sent bottles of homemade vodka infused with orange, black cherries or habaneros as Christmas presents to his friends.
6. It's all about the ladies
Those friends told him he should market those habanero-infused vodkas, and he tried. But time and again, liquor store owners said infused vodka was already a cornered market. "They said the market was too crowded, but that if I could make a smooth vodka that young women could drink straight, I'd have something. I asked how. They said they didn't know, and told me to figure it out." Spoiler alert: He did.
7. Distill in love with you
The codebook for TABC and ATF is no easy read, but Beveridge knew it well enough to know what was kosher. He got the first official license for a microdistillery in Texas, and the first one in the U.S. since Prohibition. Now, microdistilleries are as popular as Tumblr pages. A new one opens about every three days.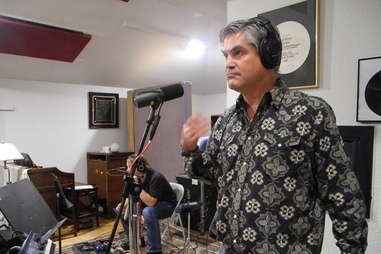 8. The vodka rocks
The distillery's involvement with music goes beyond hooking up with fests like ACL. They've actually worked with Gibson on several different custom Epiphone Les Paul guitars, though unfortunately they weren't in the shape of a Flying V(odka).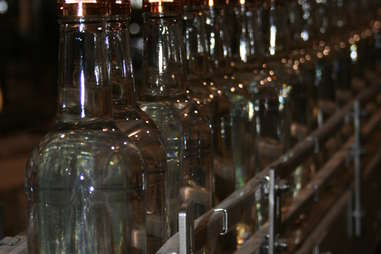 9. It's got the vapors
This tasty distillation of Texas pride evaporates on the hand more easily than other premium spirits, which is a sign of quality. Note: this bar trick is a waste of perfectly good alcohol.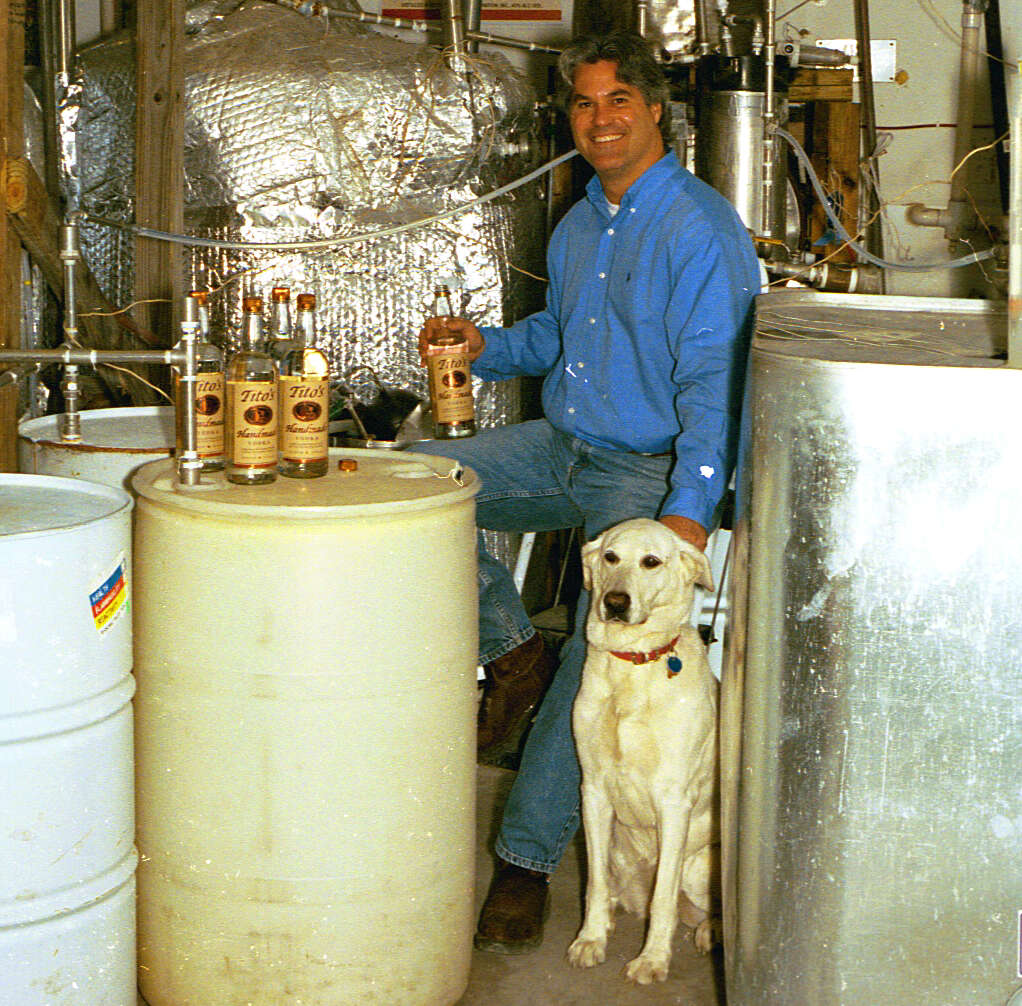 10. Your dog supports you drinking Tito's Handmade Vodka
Trupanion is a provider of pet insurance. Trupanion had a contest for the most pet-friendly workplace. Tito's won that contest the first year it was held, largely because employees are encouraged to bring their pets to work, there's a doggie play area outside the offices, and Beveridge and his team rescued 30 dogs and cats who wandered on the grounds of the distillery.
11. There's such a thing as "double gold"
In 2001, Tito's Handmade Vodka won the double gold medal for best vodka at the San Francisco World Spirits Competition. That means it was a unanimous decision. That also means that there are judges who are invited to San Francisco every spring to drink for free and that it must be nice to be a judge of such things.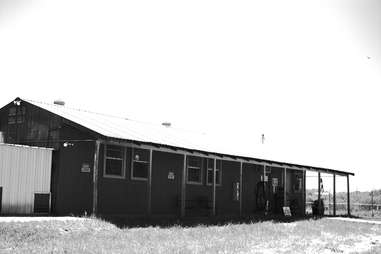 12. You should drink it for country
In 2012, Tito's Handmade Vodka -- which started out in the awesomely shack-like still house you see above -- was inducted into the Made in the USA Foundation's Hall of Fame. Take that, Russkies.