For men, Valentine's serves as a reminder that love is a HUGE PAIN IN THE ASS that we're desperately unequipped to deal with. Thrillist wanted to help, but even after Netflixing Love Actually, Mandy Moore's totally underrated How to Deal, and that movie they actually called Valentine's Day, we were still in the dark. So we poured some drinks, and realized all the answers to all our questions about romance could be found in a bottle of Avión tequila. No, seriously:
1. Growing Agave for tequila is like growing grapes for wine. Grow them at a higher elevation -- i.e., Highlands Agave -- and the arid, clay-like soil forces the roots to dig deeper for nutrients, creating a sweeter, crisper taste profile that's totally distinctive from Lowlands Agave.
The lesson: Don't despair just because a woman doesn't give you her nutrients right away. The sweetest, crispest relationships are often formed after months of you extending your emotional tendrils only to be met with the hard clay of indifference.
2. Handpicking each agave is super-fun, better than waterslides even an arduous task, but it's the only way to ensure you're using the best plants. Avión goes further by only harvesting the best pinas and then, once distilled, removing the less desirable heads and tails of the distillate.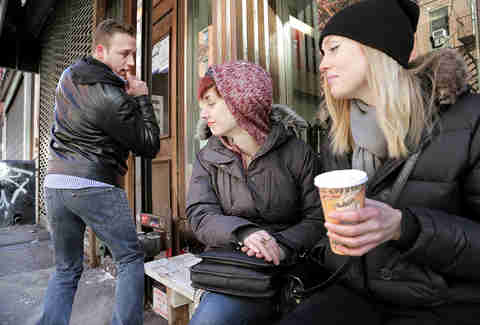 The lesson: Present your tastiest parts to the opposite sex, ideally a woman mature enough to appreciate them. Dispose of your less tasty parts in an environmentally responsible manner.
3. Bottles that slip through bartenders' hands and break causing all the annoying people in the bar to clap are the worst. So after consultation with bartenders, Avión chiseled "Llegada" and "Salida" on the sides – they act like laces so the bottle can be gripped like a football.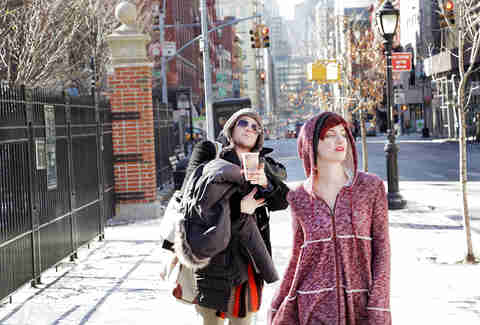 The lesson: Be attentive to her needs, and her affections won't slip out of your hands. Also, try not to grip her like a football.
4. Many Reposado & Anejo tequilas needlessly lose their natural status by adding caramel coloring -- which helps with marketing, but introduces impurities that might contribute to that not-so-fresh morning feeling that bad tequila is famous for giving you. Avión does not add coloring to its tequila.
The lesson: Love your lady for the beautiful, additive-free person she is. Don't ruin Valentine's by giving her a coupon for a free tan, or a coupon for a free breast enhancement surgery.
5. You know how you let a filet mignon rest before cutting to lock in flavors and juices? Well, now you do. Avión treats its agave the same way: after slow roasting it in brick ovens for 48hrs, they then let it cool another 24hrs before pressing those juices.
The lesson: Take things hot and slow at night, and don't leave first thing the morning after. Lay in bed until at least 10:30a to lock in the juices of any potential new relationship.
6. Typically, to start a new tequila brand, your distillery offers you pre-formulated tasting profiles, and you just put your stamp on the one you like. Avión convinced a 5th-generation family-run distillery to let them "into their kitchen" to perfect their own formula.
The lesson: If her family runs her life, you'll never have your own relationship, and you'll find yourself saying things like "I DON'T CARE IF THAT'S HOW YOUR DAD CARVES THE TURKEY, SUZANNE."
7. They call the San Francisco World Spirits Competition -- where Avión won World's Best Tasting Tequila -- the "Super Bowl of Spirits" because its judges are all serious industry players who blind taste test to put the focus exclusively on "the liquid", and not packaging or hype. That kind of makes it not like the Super Bowl, but anyway, it's a very important competition.
The lesson: Make sure that friends whose opinions you trust genuinely like whoever you're dating and don't just think she's a crazy person with no substance who's leading you around by the libido with her great packaging, i.e., hot body, impossibly luxuriant hair...
Dude, are you even listening?